Schools are back in session, but for the time they weren't, we learned to appreciate the online experience even more than we had. We learned to broaden where and when we could learn and socialize. 
Your high schooler may have been very active in extracurriculars before the pandemic, but now many of those programs have been canceled, taken online, or made hybrid. Add to this that there was already a rich supply of virtual programs; your child is now spoilt for choice of extracurricular activities.  
Related: Top Habits & Skills of Successful Entrepreneurs
Why Virtual Extracurriculars
Virtual extracurriculars, like in-person extracurriculars, are a great way to build lasting friendships, network, form connections, and gain a plethora of transferable skills. Your child can learn better communication, teamwork, problem-solving skills, time management, organizational skills, and increase their confidence while doing a virtual program.  
Here are a few of the benefits of virtual extracurriculars:
Learn new skills

: Your child can learn skills that will never leave them. The skills may relate to recreational interests or be more academic. And remember that each big skill is an accumulation of smaller transferable skills. For instance, learning a musical instrument is hand-eye coordination, listening skills, and

perseverance

.

Improve social skills

: Admittedly, meeting people online is different than meeting them in person. But even online, your child will learn to work with other students and develop social skills vital to their future. They will make new friends and develop communication skills. 

Boosts academic performance

: Many extracurricular activities are connected to academic subjects to prepare students for exams or improve their classroom performance. 

Impress universities

: When your child makes an

application to colleges

, they can add their extracurricular activities to it. Colleges will see that your child is willing to do extra work to improve their skills and polish themselves beyond what's required. It improves their standing and their chances of being accepted.
Virtual Extracurricular Activities You Can Try Right Now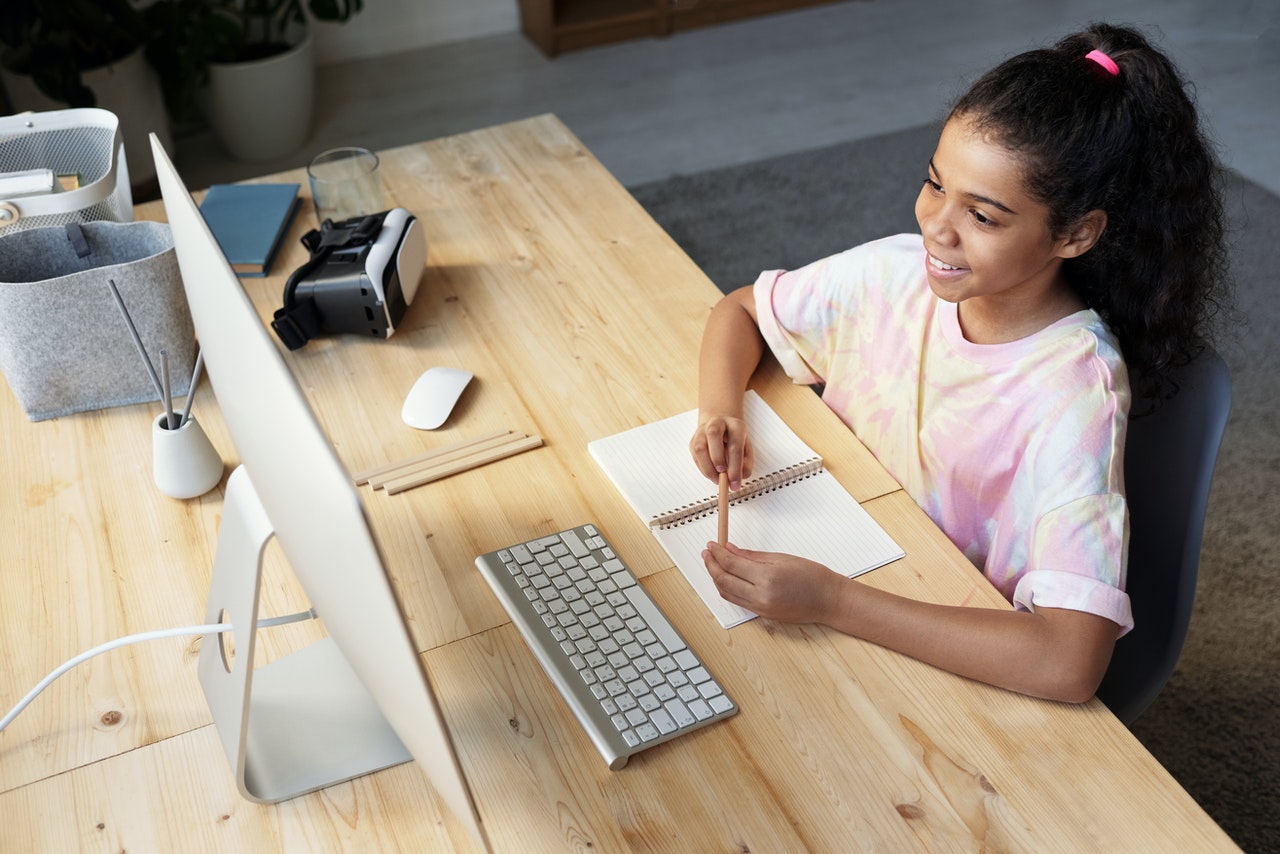 Here are some virtual extracurriculars (by category) your high schooler can try right now. 
Entrepreneurial or Career Extracurriculars
Your child can improve entrepreneurial or career prospects by doing extracurriculars that develop relevant skills and impart pertinent knowledge. 
An excellent program for teaching your child how to be an entrepreneur is Beta Bowl. This virtual entrepreneurship program for teens is the number one program of its kind. It provides teens an online, unique, interactive, business-building experience that can even boost their chances of college acceptance. With this program, your teen will learn to build a successful business that could mean job security at a time when it matters most. 
As a result of this program, your child can start an online (or brick and mortar) business using one of their talents or interests. Becoming an entrepreneur can develop a multitude of life-changing skills.  
Related: The Best Extracurricular Activities for Middle School Kids
Are you looking for an entrepreneurial enrichment program for your teen? Learn more about our program at Beta Bowl today!
Leadership Extracurriculars
Extracurricular activities are famed for developing leadership skills in kids. Your teen can take one of their existing school clubs online. With teacher assistance or your help, your child can create a clear purpose and direction for the club. Meetings can take place over Zoom or some other online meeting platform. They may make a website or page on the school website that describes the club and recruits members. 
Your child can organize a fundraising campaign for local charities. They'll develop leadership skills by enlisting the help of other teens, creating a goal and action plan, and then carrying it out. They may also create a charity or small organization in response to a local need.  
Sports and Fitness Extracurriculars
It might seem like sports and fitness extracurriculars are impossible online, but not so. Obviously, online is no substitute for being on a baseball team, but there are ways to be athletic online. 
Your teen can join a fitness club online where they learn weight lifting, yoga, martial arts, CrossFit, etc. If the class is conducted on a video conferencing platform, your teen can see and be seen by other participants, creating a sense of camaraderie and sportsmanship. With this format, your teen could start a fitness club of their own, train for a marathon, or reach their chosen fitness goal. 
Art and Music Extracurriculars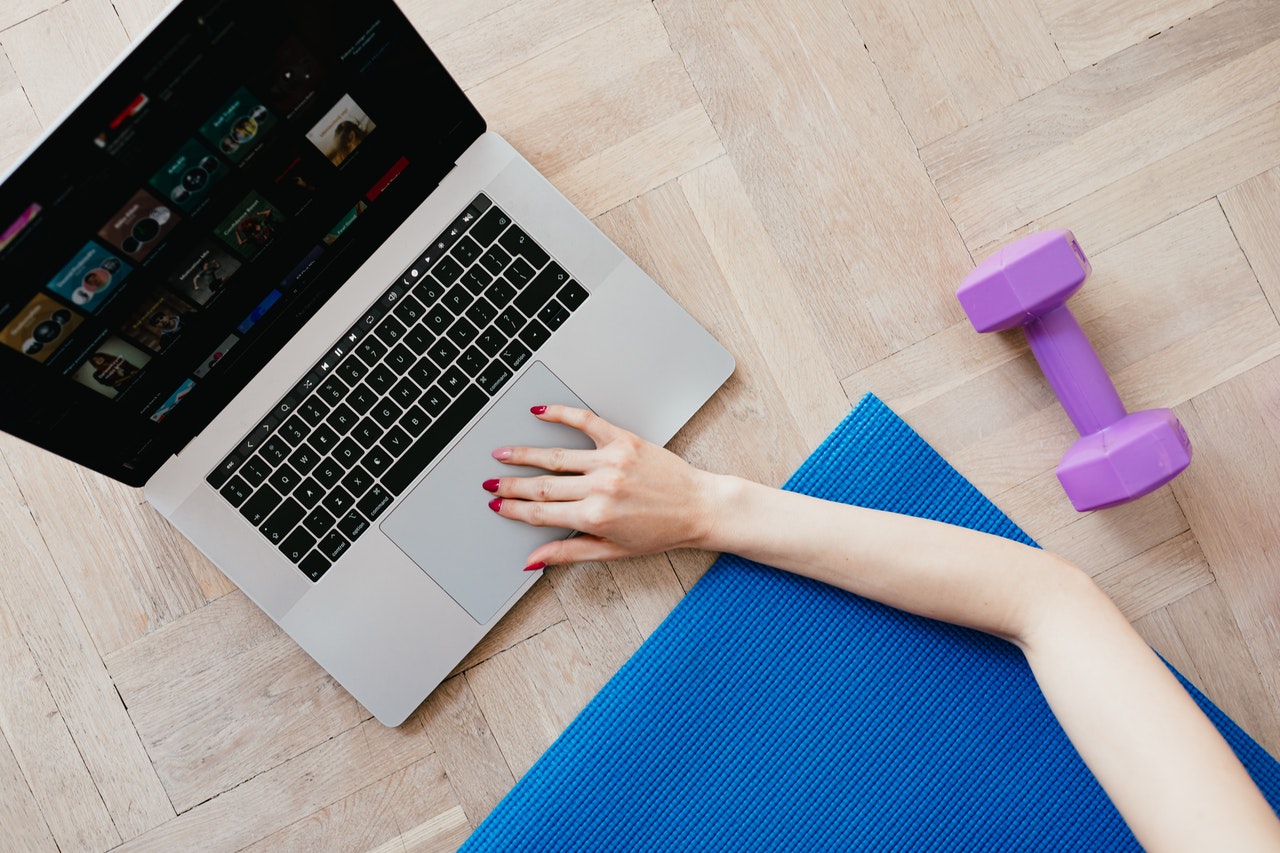 There are many virtual art and music extracurriculars available to your child. They could start an online Etsy shop with their own artwork or crafts, which can be fun, profitable, and teach them business skills, like pricing and commitment. 
Your child could learn a musical instrument online with a teacher or a group. They could learn to paint, needlepoint, sculpt or even sing. Believe it or not, it's possible to record music and sing together virtually. They'll have fantastic fun.   
Become An Influencer Extracurricular
If your teen is a writer (or thinks they may enjoy writing), they could start a blog or online newsletter. If they're particularly talented, they may even want to write a book and self-publish it. If your child lights up on-screen, they might enjoy having a YouTube channel, TikTok account, or being on some other social media platform. 
Being a young influencer is exciting and can be a creative outlet for your child and their interests. They can build an online community of like-minded people and develop in-depth knowledge in some areas of interest. Social media fame can translate into 'real world' opportunities and benefits. Don't underestimate it.    
Related:  Activities to Help Your Teen Discover Their Passion & Purpose
Final Thoughts
Some things may never return to the pre-pandemic way, but that's not necessarily a bad thing. We have learned to expand our understanding of community and boundaries, and it's opened the world even more than before. Your teens can take advantage of virtual extracurriculars with teens from all around the world. You may not have a great music tutor in your area, but geography doesn't matter online. Virtual experiences will also work great for overly shy teens or those restricted to their homes due to illness or injury. 
Are you looking for ways to help your child develop an entrepreneurial mindset? We can help! Our virtual program is the number one of its kind. Check out Beta Bowl today!