Building an online shop is an excellent way to make extra cash now or begin your future career while you're still in high school. E-commerce sales are set to rise to 18.1% of retail sales worldwide in 2021. Online shopping has been increasing steadily for the past few years, with a sudden surge happening this year because of quarantine measures. 
By 2023, as much as 22% of retail spending might be done online. This represents a whopping 36.6% increase from 2020. So if you're considering an online retail business, you have a brilliant idea! 
Related:  Entrepreneurial Mindset: How to Think Like an Entrepreneur
Decide on your platform
First, decide on your platform. You can either use an existing e-commerce platform or build your own website. What you choose depends on the kind of online shop you want and the level of expertise you have. 
If you're super-amazing and already own a brick and mortar business that you want to take online or if your big adventure into retail is just beginning, it's never been easier to set up an online store. 
We'll show you how to build an online store from start to finish, whether you add it to a website or sell on another platform.  
The top 3 e-commerce platforms pros and cons
If you already have a website and want to add an online feature to it, you can use an e-commerce platform. E-commerce builders are online software that makes it straightforward to build your online business with style. You don't have to be techy to create a professional-looking website. 
Shopify

is well-known for being user-friendly and reliable.

It is widely popular with an easy to learn the system, drag-and-drop site builder,

unlimited orders and products, and it works well on mobile devices. There is 24/7 support, credit card payments are accepted, and you can use your own domain name.  

BigCommerce

has clear instructions and a clean dashboard for setting up your site.

You can list an unlimited number of products and orders, and they offer 24/7 live chat support, visual store builder, and it's easy to manage your inventory

. And they provide marketing and SEO features. 

Wix

is best known for how easy it is to build a professional-looking site. There are hundreds of unique themes – many of them are free.

Wix includes marketing automation and on-page support for help, as well as offering abandoned cart recovery

, multi-channel integration, and print-on-demand and dropshipping capabilities.  
Related: Top 5 Characteristics of An Entrepreneurial Spirit
Selling on Amazon
Amazon is a trusted selling platform, proved by the 300 million active buyers on the site worldwide. Being an Amazon seller exposes you to all of these potential new buyers and puts you alongside Fortune 500 organizations and artisan vendors who sell handmade goods. 
Amazon has two selling plans. Professional sellers plan means you'll sell more than 40 items each month. It costs $39.99 per month, no matter how many items you sell. The Individual plan means you'll sell less than 40 items per month. It costs $0.99 for every item you sell. There is also a referral fee for every item sold, no matter which plan you have. 
Amazon provides plenty of information for beginner sellers. 
Selling on eBay
eBay is seen as a marketplace rather than a home for dedicated shops. You can benefit from their 182 million active buyers and a seller protection plan. They offer international selling tools and a mobile app that allows sellers to manage their sales and add listings. 
Sellers get 200 free listings each month, and after that, you pay $0.30 per sale. You only have to pay fees after a sale. The platform provides tools for listing products, managing your sales information, and marketing help. 
eBay makes it easy for beginners to start selling and build a business. 
Are you looking to feed your ambitious ideas? We're all about providing entrepreneurial programs for teens. Check out Beta Bowl.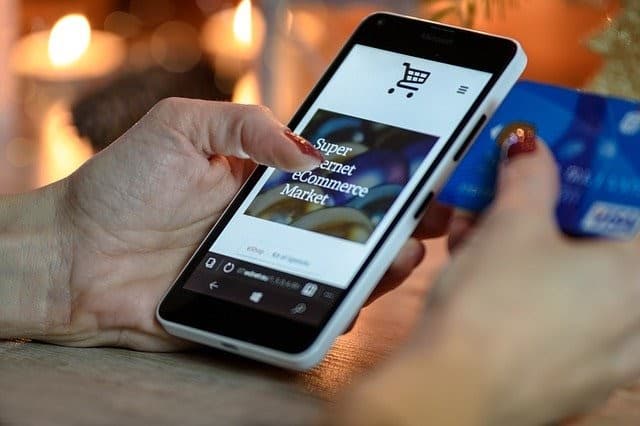 Selling on Etsy
Etsy is a platform for selling handmade products, craft items, and vintage items (20 years and older). This creative marketplace boasts millions of shoppers spending billions of dollars each year. 
List your first item for only $0.20, and then you pay only when you've made a sale. At that time, you'll have to pay transaction, payment processing, and offsite advertising fees. 
They provide the tools you'll need to list items, track your sales, promote and grow your business.  
When you register with Etsy, you are led through steps to create your online shop. You'll choose a unique name and then begin adding listings and building your shop.
Listing your products
Whichever platform you choose, or if you create your website, you'll still need to consider a few things about listing your products. 
Get the description right
You want to ensure that the would-be buyer knows exactly what they're viewing. You'll need to give as much information as possible. Ensure any measurements or size information is as accurate as possible. 
Good photos
Take time to showcase your products in the best possible light. Learn how to picture them in ways that clearly reveal their finer features and details. People are more likely to spend when they know what they're buying. 
Use the tools
Whatever platform you use, there will be tools and features to help you make the sale. Make use of all of them. The online space can be lucrative, but it's also highly competitive. You'll need all the edge you can get.
Postage, packaging and returns
How will you get your products to your customers, and how will they return them to you if needed? Your shipping method will depend on the size and weight of your products, if the delivery is time-sensitive, and finding a cost-effective carrier.  
Related: Examples of Online Extracurricular Activities
Postage and returns policies
You'll have to establish the postage and returns policies for your shop. What you're allowed to do will also depend on the platform you choose. Many third-party websites will dictate some of what you can do. 
If you build a website, you can determine your own rules. Just ensure that they are prominently displayed so your customers can see them before they purchase. You might even offer free postage or shipping to your customers, but carefully weigh the cost to you. The purpose of business is profit.  
Are you looking for an entrepreneurship program for motivated future entrepreneurs? We have the best! Contact Beta Bowl today.
Conclusion
If you have an idea for an online store, you should consider giving it a try. When Amazon's Jeff Bezos began his 'little' book-selling site, most of us had no idea it could become what it is today. There's lots of help and assistance available to you online and on third-party platforms. Do your research and begin the adventure.