The #1 Virtual Entrepreneurial Enrichment Program for Teens
Secure Your Teen's Future by Giving Them the Tools to Succeed in College, Business, and Life!
(Enrollment Subject to Availability)
Virtual Online Entrepreneurial Enrichment Program Teaches Teens How to Build Businesses!

Beta Bowl provides teens with an impressive, outcome-focused extracurricular, weekly calls and individual assistance (group and 1-on-1), and students come away with a wealth of knowledge, an impressive resume booster, a Successful Completion Certificate, and a College Recommendation Letter…
(and

feedback from real investors

+ the

chance to win $1500

from the Beta Bowl pitch competition)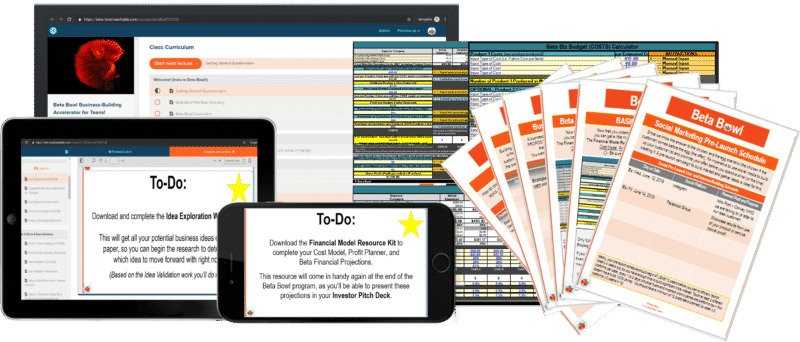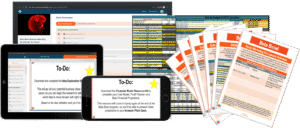 We offer 3 packages, to fit every parent's budget and preferences, ranging from a self-paced session with weekly group calls to a premium package with 1-on-1 help every step of the way, including an individual startup mentor for weekly calls and 24-hour assistance, and a customized college recommendation letter from the Beta Bowl founder, specific to your teen's journey and progress. 
What Will Students Learn From Our Virtual Entrepreneurship Programs?
A custom marketing plan, just for your business idea. You'll help create this plan, assisted by your startup mentor, and you'll use it to launch your MVP!
A complete MVP of your idea, ready for beta launch (so you can start getting your idea in front of actual users)! This MVP is what makes your idea a living, breathing, business ready for customers (and investors)!
A custom investor pitch deck, which you'll submit to the end-of-session startup competition, and real investors will review & award funding to the competition winner!
Assigned startup mentor for weekly working calls. Your mentor will coach you through every step of turning your idea into an MVP and help prepare you for the end-of-session startup competition!
Custom financial model, based on your business idea and marketing plan. Your startup mentor will assist you in creating this, and this will be a key component of your investor pitch.
Participants receive a Successful Completion Certificate, and Platinum participants receive a custom letter of recommendation (from the Beta Bowl founder and CEO), specific to their journey throughout the program, which can be a huge differentiator in their college applications.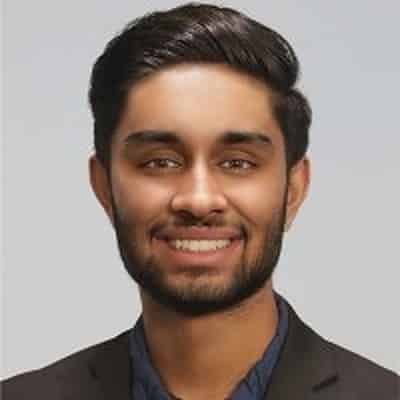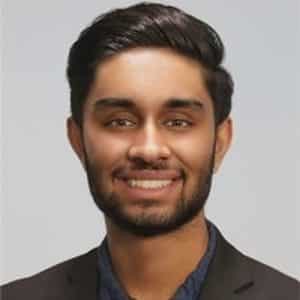 "I joined Beta Bowl as a team with two of my classmates. We've worked together and won multiple startup competitions before, but through Beta Bowl we learned so much about entrepreneurship that we didn't know going into the program. We ended up creating a company in the pet health and tech space, and once we prove our concept, we plan to move beyond pet health into other service areas. We also have friends who participated in other startup programs at universities that were a lot more expensive, and in comparison, I think we got even more out of Beta Bowl than our friends did from those other programs."
– Arun E., High School Senior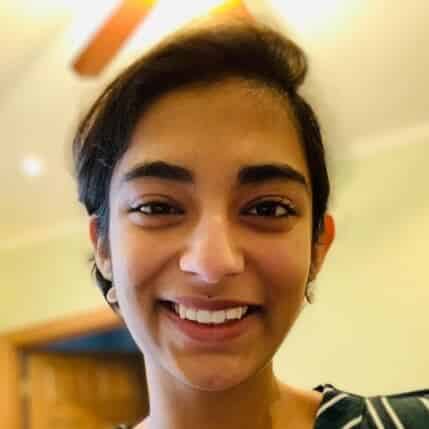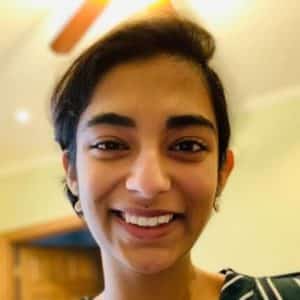 "I did a similar program the summer prior to Beta Bowl, and the biggest difference with Beta Bowl is that we get so much more 1-on-1 help on the calls. Also, the college recommendation letter aspect is really cool – the fact that it's personalized to each student's journey is a big plus. Parents don't always realize how important recommendation letters are, but had I known the letters would be customized like that and would highlight my strengths and progress throughout Beta Bowl, I would've definitely taken advantage of this opportunity."
– Raina J., High School Junior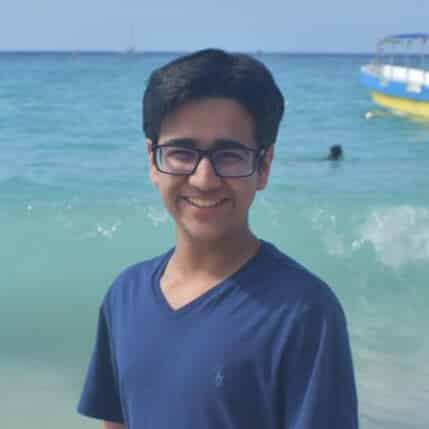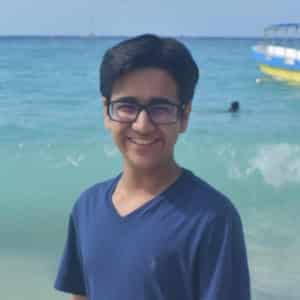 "The calls are really helpful, especially the 1-on-1 guidance. The group calls are also helpful to get feedback from other peers. I was looking for a program like this, and some of the comparable ones were $8k or more, so Beta Bowl was a no-brainer. I think Beta Bowl is a great as an extracurricular, but it's also really cool that we come away with a real business. Since I still have time before I apply to colleges, I plan to expand my business beyond the program, so I'm starting to approach universities and college students about my offer, since my business is geared towards students on college campuses."
– Zaid A., High School Sophomore