Summers in high school are one of the most underutilized opportunities for students to get ahead of their peers and up-level their resumes and future college applications. The worst thing a high school student could do is waste their summer doing nothing or nothing they'd be proud of adding to their resume.
A student can partake in summer school to knock out some core classes and make room for more AP's, take college-level courses at a local university or community college, participate in an extracurricular program, or go to a foreign language camp in another country. With that in mind, there are indeed countless ways for students to make the most of their summer.
The good news is that there isn't merely one "right" or "best" activity for the summer. Each student should make mindful decisions about how they spend their summer, based on their passions, talents, and subjects they plan to pursue in the future.
Summers are the one big chunk of free time students have to prove to admissions officers what they would do in the real world, outside of the classroom, so it's essential to use that time wisely. Here's our guide at Beta Bowl for enriching activities high school students can do over the summer.
Related: Best Ways to Encourage Youth Entrepreneurship
What Should High School Students Do Over the Summer?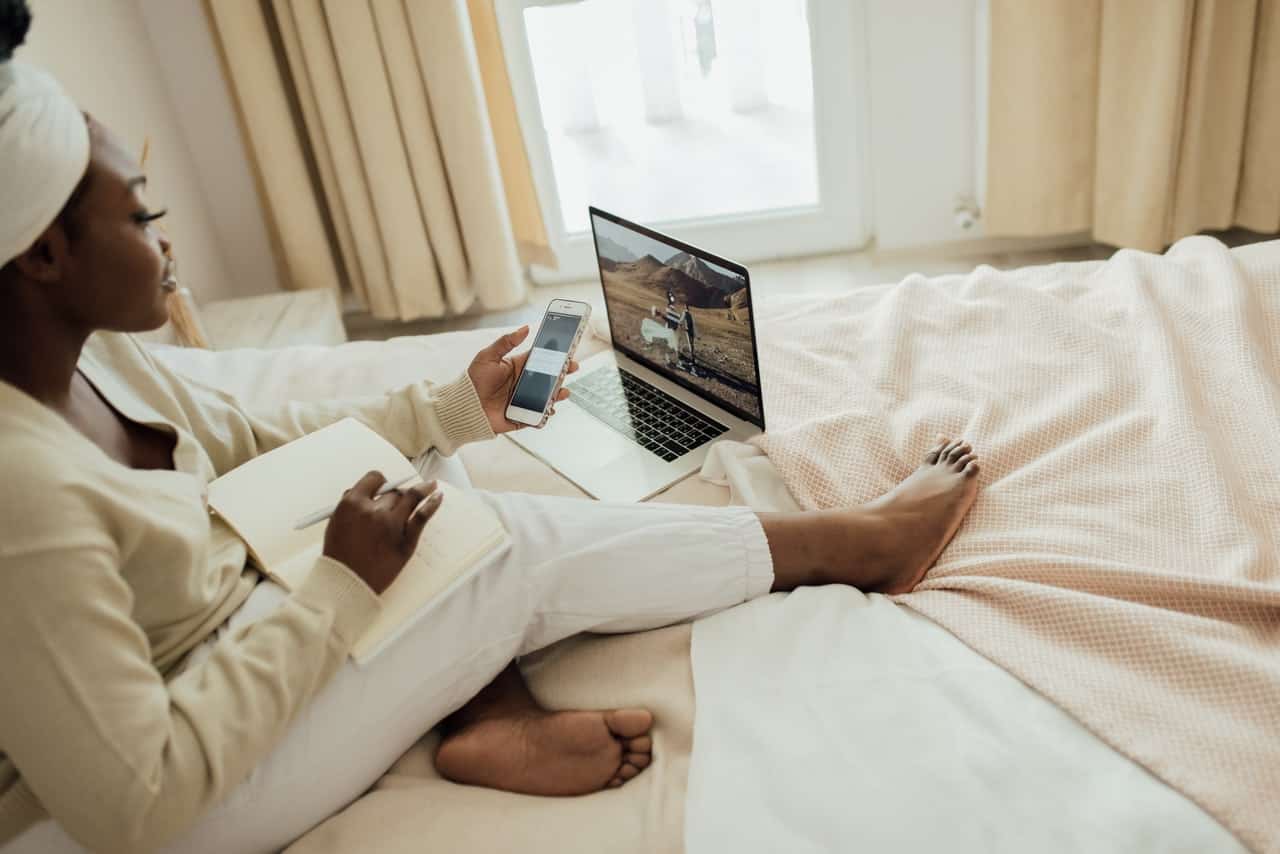 There isn't one perfect summer activity that's right for every teen. However, high school students should spend their summers doing things that help develop the skills colleges are looking for in applicants. They should also challenge themselves with a unique and rewarding experience.
Summer is the one time that high school students can focus solely on themselves, their independent learning, interests, hobbies, passions, and personal growth outside of a school curriculum. Students should take full advantage of that and squeeze as much knowledge, growth, and accomplishment out of each summer as possible.
Their summer activity of choice is a community service project, a summer job, an academic camp, or building a business. Students should make sure the activity helps them develop a valuable skillset and become more attractive candidates for college.
Some of the skills colleges lookout for include independence, creative and analytical thinking, problem-solving, inductive reasoning, and many more.
Within Beta Bowl, our philosophy is not only to foster entrepreneurs and future business owners but also to equip teens with a comprehensive skill set that aids their success in all their pursuits.
Teens should consider what summer activities will give them the most "bang for their buck" in terms of skills demonstrated, subjects learned, personal growth gained, and achievement or outcome earned.
That said, there isn't one right answer, and to some extent, a summer activity is what a student makes of it. No matter what activity they choose, they should dedicate their summer to putting the most into it and getting the most out of it!
How to Choose Activities
Before settling on a summer activity, consider your goals for the summer, the next year, and your future. Think about how different activities might align with or help propel your goals forward and determine which of those activities would be the most beneficial for you.
For example, if you want to pursue business or entrepreneurship in the future, spending the summer starting a business or participating in a program like Beta Bowl would likely be a highly rewarding experience for you.
For a student who wants to pursue a particular foreign language in college, traveling abroad and immersing him or herself in the culture and language of that country might be a valuable activity. It's an individualized choice based on each student's goals and passion.
Check out Beta Bowl for an extracurricular activity that will inspire entrepreneurship.
Passions
Another consideration, regardless of your long-term goals or future career pursuits, is the types of activities that you have a keen interest in. In other words, what would make your summer enjoyable?
Ideally, you can find an activity that marries both your passions and your goals, so you satisfy the impressive resume as well as your happiness and fulfillment.
You could participate in multiple activities over the summer. Some projects could be a pure passion for your happiness, while others could be more academic or goal-oriented pursuits to boost your chances in the college admissions process.
Time
The last consideration is simply time and bandwidth. You don't want to overwhelm yourself or commit to more activities than you can fully engage in and succeed at. Summer should not feel like a hectic rush from activity to activity without a second to rest.
On the contrary, summer should feel like a rejuvenating time in which you finally have the opportunity to focus on or explore the subjects, hobbies, or activities you wouldn't have time for in the school year.
Whether you participate in one or ten summer activities, you should do them to the best of your abilities and aim to get the most out of them (though ten would be a bit excessive).
Related: About Beta Bowl
Types of Activities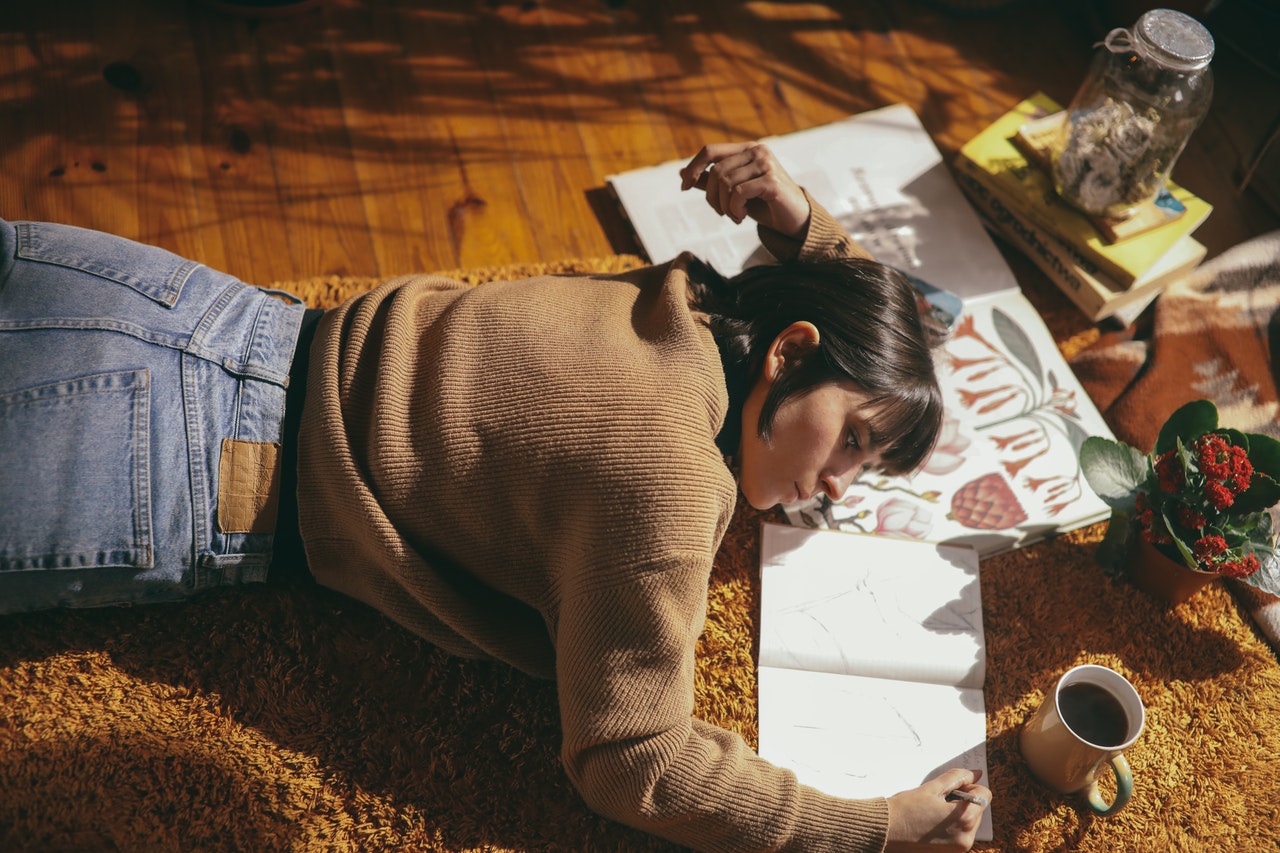 Take Summer Courses
If a student wants to improve their transcript or resume and challenge themselves academically, they can take a variety of summer courses.
Students can take summer courses offered by their high school to get ahead and make room for more AP and honors classes in the coming school year. They can take courses at local community colleges or universities, either for college credit or to further their learning in a particular area and show admissions officers that they have real intellectual curiosity and the motivation to pursue enrichment outside of the classroom.
Additionally, they can pursue independent courses in a topic of interest to broaden and deepen their knowledge in subjects not offered by their high school. For example, students interested in business or entrepreneurship can take a course like Beta Bowl over the summer. This program provides students with business acumen, andoffers them a unique extracurricular activity with an impressive outcome.
This type of program fosters students' entrepreneurial skills and gives them real-world experience bringing an idea to life in the form of a business. It's a perfect summer option for students who don't have any similar courses or programs offered by their high school.
Conduct Research
If you're interested in pursuing a degree in the sciences, programs can be very competitive, but one thing that will surely impress them is students who go out of their way to volunteer or work in research labs in high school. It can be hard to get a foot in the door, but this is where cold-calling, cold-emailing, and networking through your upperclassmen and graduated friends and parents who work in research labs can come in handy.
In addition to an essential line item on your resume and volunteer hours, you'll gain unique and valuable experience from your exposure to the research lab. You may even make useful connections that will help further your journey in pursuing the scientific field of choice.
Check out Beta Bowl to get started on your high school start-up business.
Make Your Own Plan
You don't have to participate in a formal club or organized sport to have an impressive summer activity on your resume. It can be just as remarkable, if not more if you create your project or opportunity and pursue your interests through that independent project.
Starting a local community service project or event is one great example. Another would be building or running a business. You can do this independently or through a program like Beta Bowl, in which you are still developing your own business. With that in mind, you have the advantage of the program's resources, structure, peers, and startup mentors to help guide your journey.
Either way, an independent pursuit shows colleges how much of an ambitious go-getter you are, and this will be on top of their mind as they review your application.
Be Mentored, Be a Mentor
Mentoring is another excellent summer activity few students consider, and it comes in a variety of forms. Students can be mentors to others, either tutoring in an academic subject, or giving lessons in an extracurricular activity.
These are all great demonstrations of leadership, confidence, empathy, and expertise, which are sure to impress admissions officers. Alternatively, students can be mentored in the form of job shadowing or acting as an apprentice for a professional in a field of interest.
With Beta Bowl, students get individual startup mentors, but we've also had students who have graduated from the program, gone on to grow their Beta Bowl businesses, and come back to mentor other Beta Bowl students.
Mentorship is a great way to learn and pass along knowledge, and whether a student is giving or receiving the mentoring, there's immense value to be gained through the process.
Develop Professional Skills
There are many benefits to getting a job or starting a business during the summer. Students with a summer job or students who run a business can show colleges that they are fiscally smart and financially independent.
Colleges also realize that keeping a job and starting a business requires immense personal responsibility, accountability, and an unwavering work ethic – all of which is highly impressive for a teenager.
While some jobs are simply a means to scrape together some funds for college, other tasks can provide a valuable experience relevant to a student's future career pursuits.
For example, if a student hopes to become a doctor in the future, they can seek out a summer job working in a medical office. This will give them exposure to their chosen field and enable them to begin making connections within that industry.
This goes for any job or business; if utilized the right way, it can be a great stepping stone to a better outcome.
Spend More Time on Extracurriculars
If you already have a hobby, talent, or other activity that you're passionate about and that you've been pursuing for years, there's nothing wrong with taking the summer to put a greater focus on this activity.
Summers can be an opportunity to improve your craft, hone in on talent or hobby, or otherwise create a new program, event, or community service effort around it.
For example, if your hobby is the violin, you could attempt to compose your first original piece, put on a local concert, or go to a senior center and play for the seniors. You could also hold a fundraising concert for charity, in which you're using your talent and passion for supporting a good cause. This is the type of selfless giving that admissions officers also want to see in their high-achieving candidates.
If you do have a hobby or talent that you would like to spend more time on, start thinking up ways you might be able to make a similar impact on your community through your expertise, and you might have a great summer plan ahead of you.
If you want to start your own program or business, guidance from Beta Bowl will help you learn how to put together proposals and more.
Related: Activities to Help Your Teen Discover Their Passion & Purpose
Volunteer for Worthy Organizations
Volunteering your time for some worthy organization or cause can enormously benefit you and your community. This kind of work will expose you to community needs, new information and skills, and your own strengths and weaknesses. 
If you want to build confidence, make significant contributions to your resume, and help people in the process, consider some of the ways you can volunteer this summer:
Food Banks – you can sort, stack, hand out food, or help with administrative tasks

Animal Shelters – feed, care for, or exercise the animals

Nursing Homes – read to, visit, or otherwise show compassion to residents

Hospitals – candy striping or other volunteer roles

Schools

Tutor other students

Local Charities

Community Gardens
Helping others can have long-term and meaningful rewards. Giving of yourself can benefit your mental and physical health, boost self-esteem, and broaden your interpersonal skills. 
Do An Internship
An internship is a formal program that will provide practical experience for a novice in some profession or occupation. They combine classroom knowledge with practical skills in a paid or unpaid role. You can gain experience, make industry connections, and find out if you really want to do that work. 
Here are some other reasons to consider a summer internship:
Learn professionalism 

Develop soft skills like communication, problem-solving, leadership, and teamwork

Build resume

Career exploration

Increase your marketability

Learn from experienced professionals

Gain useful feedback
If you would like an internship, try some of these places:
Ask your school guidance counselor

Contact desirable companies or organizations directly

Visit job sites and career fairs

Approach professionals you admire directly
Get a Part Time Job
You don't have to spend all your precious summer working a 'nine to five'; consider getting a part-time job. You'll have time for relaxation and recreation while also having time for work. This is an excellent way for you to prepare for the work-life balance of adulthood.  
Here are a few benefits of having a part-time summer job:
Earn extra money for essentials, treats, and little luxuries

Gain transferable skills

Develop interpersonal skills

Learn money management

Gain self-confidence

Boost self-esteem

Increase independence

Learn time management

Make network connections

Gain work experience

Make new friends
Working a job doesn't have to be a terrible experience. You may enjoy it and meet great new people. It's also an excellent way to spend your summer. Try to find a workplace with a positive environment that will give you the experience and skills you need. Work hours that are safe and agreeable with you and your parents.  
Wilderness Adventure
If you're more of an outdoors type, you may enjoy a summer wilderness adventure. This type of summer experience can leave you with many of the same transferable skills, self-confidence, and leadership skills as any corporate or academic program. You will benefit from character-building while you hike, backpack, fish, bike, and paddle in gorgeous scenery. Outdoor professionals will guide you and your peers through these safe activities.  
A few benefits of wilderness adventures:
Hone interpersonal skills

Enjoy lots of physical activity

Develop self-awareness

Boost self-confidence

Develop survival skills
Find a program that suits your comfort level but allows for some challenge to maximize your fun and personal growth. 
Final Note
All that said, the most important thing is that you plan, get out there, and do something meaningful with your summer. Put your full heart and soul into it so you can get the very most out of it.
For some students, summer school is the best use of their time, and for others, it's building a business or getting a job. Before deciding on which summer activity is right for you, be sure to consider your near-term and long-term goals, your passions and interests, and how much time you have to devote to one or each potential summer activity.
Once you plan out your summer schedule, make sure you leave yourself enough downtime to reflect on and document what you've learned and accomplished. Then start packaging up your exciting activities for your college resume and applications.
Keep in mind that colleges value quality over quantity, so it's better to spend your entire summer giving your all to one or two activities than to spread yourself too thin among ten different things and have little to show for it at the end.