Teens today have countless resources, platforms, and easy-to-use tech at their fingertips, and due to the number and accessibility of these resources, there's never been a better time for teens to start businesses. You don't have to be a tech genius or even know a line of code to get an entire website built in just a few hours, and you don't need to hire a marketing team to promote your business on social media. 
This is largely the reason behind the rise of the digital and social media teen-preneurs of the past ten years. However, you don't have to be a social media influencer or build a tech company to take advantage of these resources and get your feet wet as a teen entrepreneur. At Beta Bowl, we know that the right training and mentorship can help teens turn their ideas into reality, and equip them with skills for the future. Here are ten different types of businesses for aspiring teen entrepreneurs to pursue, regardless of their skill set or technical savvy.
Etsy Retailer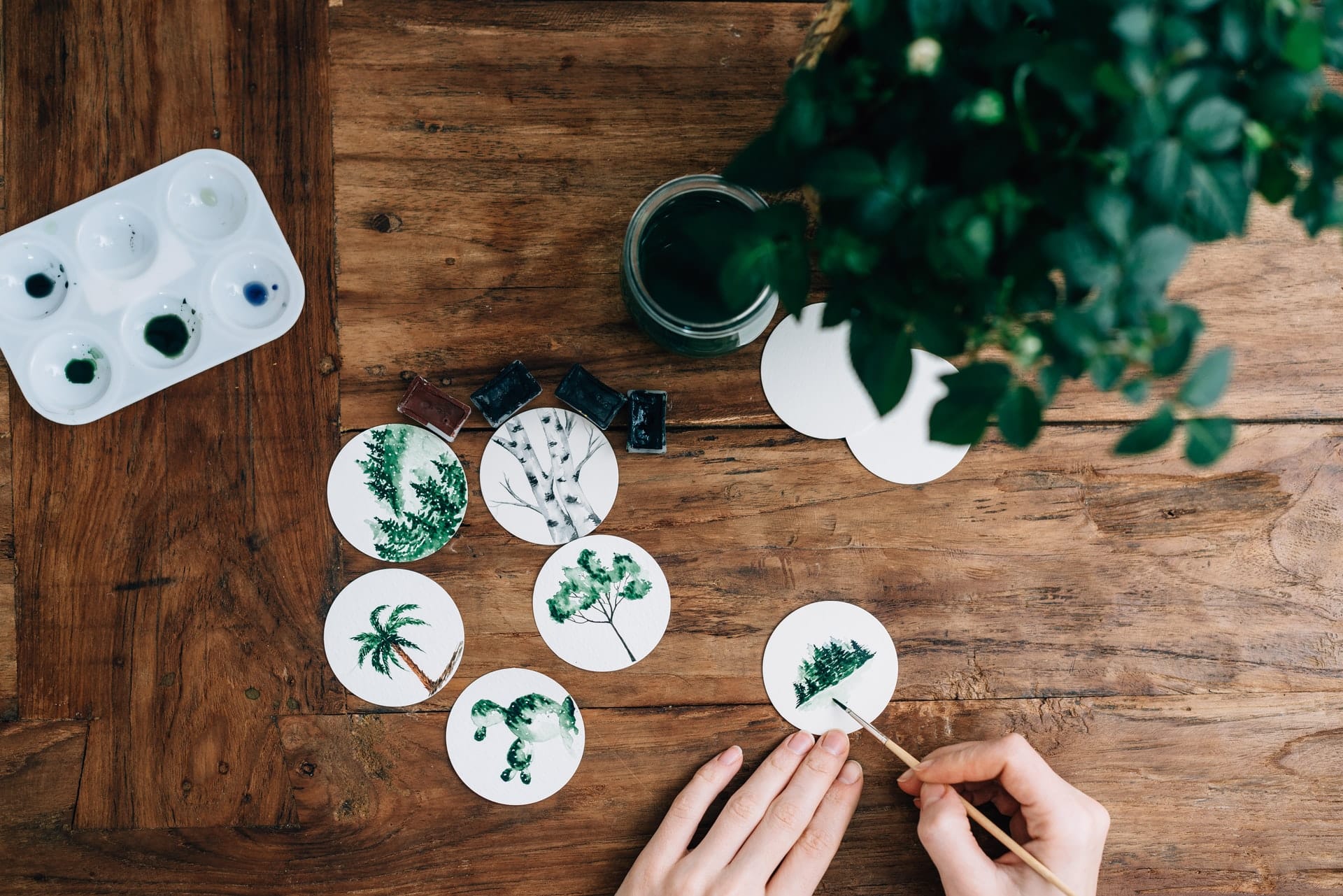 Etsy has truly blown up in recent years, and there are thousands of people making a full-time living as Etsy retailers. The great thing about the internet and sites like Etsy, and entrepreneurship in general, is that it doesn't discriminate based on age. You could be 16 or 60, but if people like what you're selling, you're going to be set. 
Etsy is especially good for teens who are artsy, scrappy, do-it-yourselfers, or otherwise creative. You could be repurposing vintage clothing or creating customized dog bowls, but either way, with Etsy you have a ready-to-use platform with an active customer audience at your fingertips. 
It's also a great way for aspiring teen entrepreneurs to test the waters with their idea. If your offer is flying off the digital shelves on Etsy, maybe it's time to expand and build your own website, create a crowdfunding campaign, or further develop the business. Customer feedback on Etsy will also tell you exactly who your audience is and what they do and don't like, so you can tweak your offer along the way while continuing to make sales.
Social Media Consultant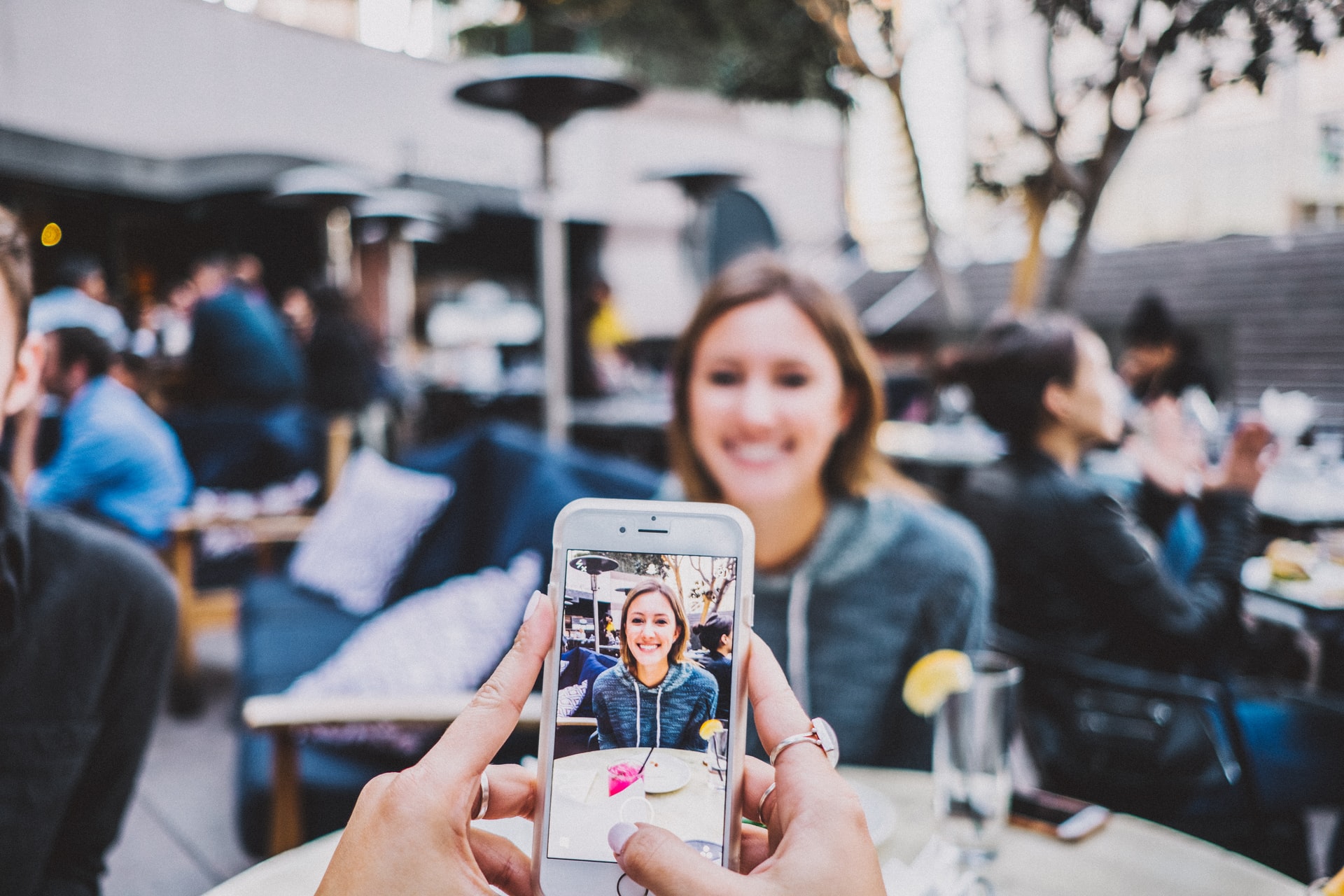 If you're a social media savvy teen, which most teens are these days, starting a social media consulting business may be the best way to capitalize on your skillset. Social media consulting is one field where youth is valued. Companies run by adults, especially mom and pop shops, know that their expertise may not lie in social media, and they need someone a bit less out of touch to help revitalize their digital presence. 
That's where you come in. You may need to do a bit of learning, take a few online courses, and read up on social media marketing and promotion, but if you can master the skill set, there's no reason you can't build an entire social media consulting agency up from scratch, from the comfort of your bedroom. 
The great thing about a business like this is that once you get enough clients, you can scale up and hire other consultants under you. Eventually, you could have built a social media marketing and consulting empire, and the startup costs for a business like this are virtually nonexistent.
Tutoring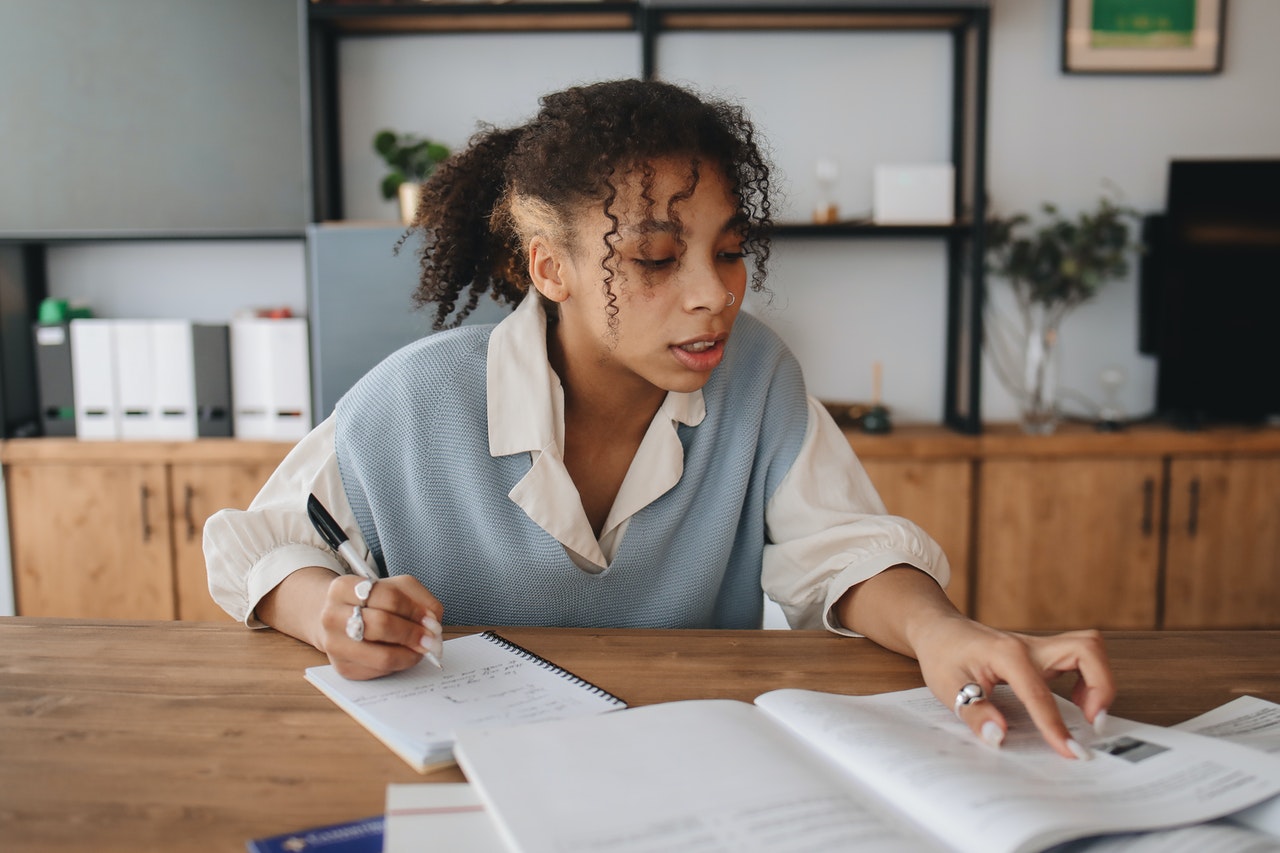 As a teen and high school student, starting a tutoring business is one of the most logical options, and it can also be one of the most lucrative. If you excel in certain subjects or have a knack for test-taking, turning your strengths into a tutoring business is a great opportunity to capitalize on the subjects or skills you're already good at. 
Plus, showcasing a tutoring business on your resume for college applications is bound to impress, especially if you're tutoring in a difficult subject that you've successfully mastered. But that's not the only thing that's great about a tutoring business. In addition to having next to no startup costs, a tutoring business is the one type of business with a built-in in-person audience right there next to you at school, every single day. 
Your peers, underclassmen, and your peers' younger siblings are all potential customers, and with word of mouth and referral marketing, you may get a flood of more clients than you can take on…and that would be the time to expand. So, don't be fooled; a tutoring business can become a lot bigger than just you and your struggling classmate.
Ready to get your business started? With Beta Bowl, learn how to develop a business pitch deck, plan, and more.
Freelance Writing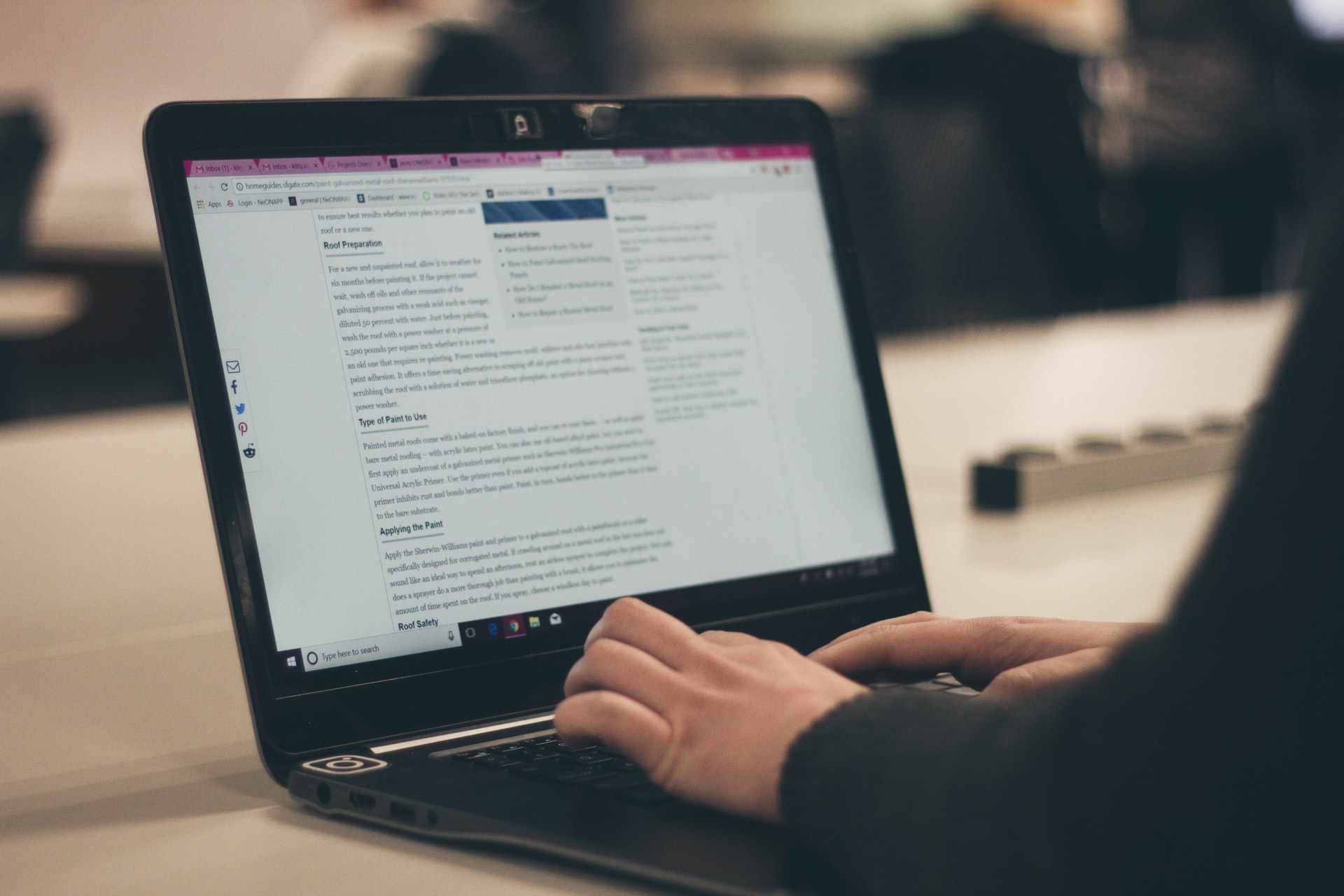 If you're planning to pursue a degree in journalism or you simply enjoy writing, starting a freelance writing business is a perfect option for almost any teen. You already have the tools to get started, since you probably have to write papers for your high school classes anyway. Why not throw in a few commissioned writing pieces each week to make a few hundred bucks or so? 
Additionally, if you are planning on pursuing journalism in college or post-graduation, every writing assignment you complete is an opportunity to add to your portfolio, so it's in your best interest to write as much as possible, and it's a cherry on top if you can get paid. Plus, you might not realize this if you've never looked, but there are tons of companies, magazines, and websites out there seeking out freelance writers to meet their quota of articles. 
If you check a few freelancer marketplaces like UpWork, Fiverr, and maybe even Craigslist, you might surprise yourself with all the available jobs you find…and checking some traditional job boards like Indeed for freelance writing gigs is always a good idea, too. 
Graphic Design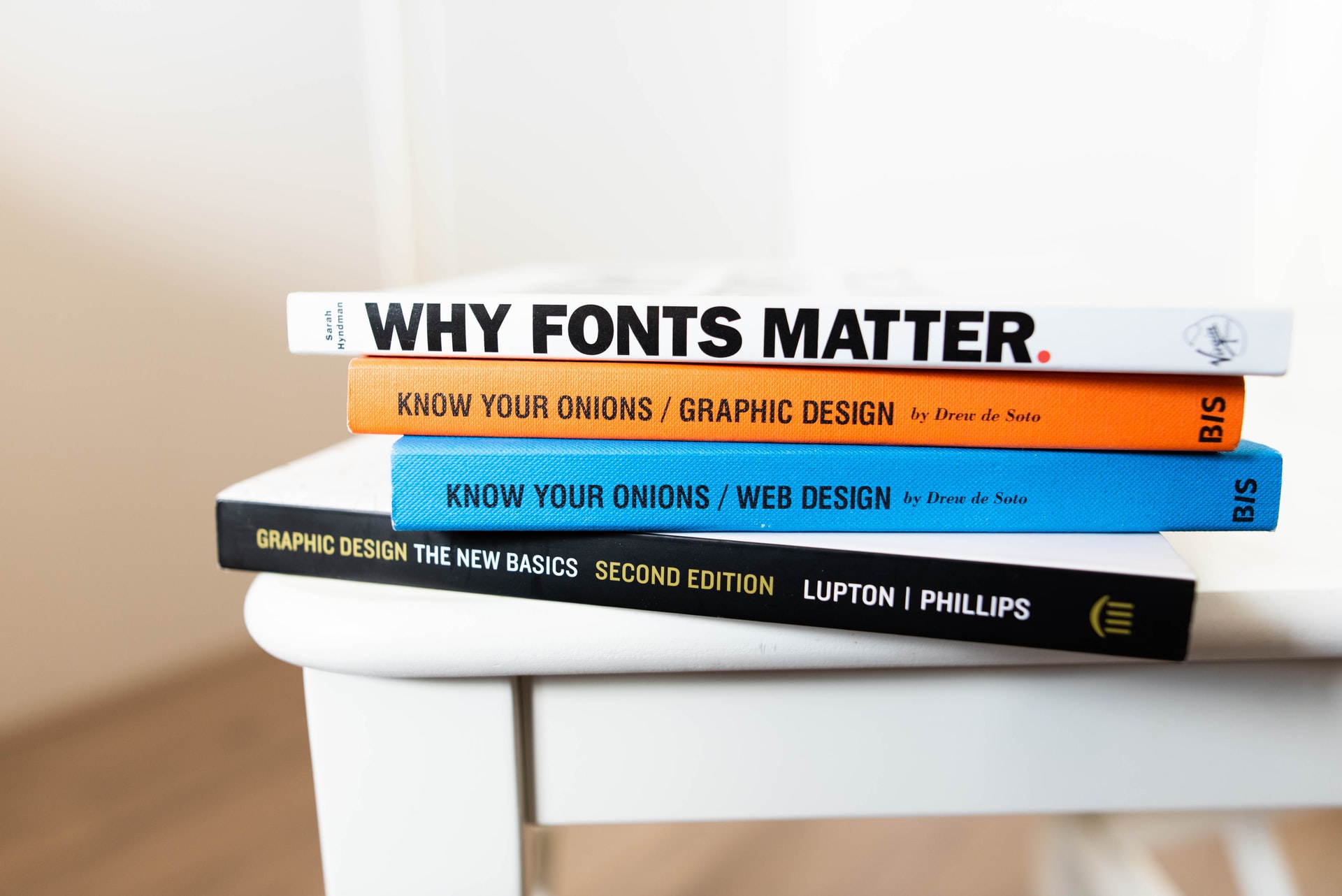 If you're artistically inclined or have any experience with graphic design software, starting a graphic design business might be the thing for you. Some high schools even offer classes on graphic design, so you can learn the ropes and use your school-licensed software to polish up your skillset before charging clients for your time. 
The other advantage of a graphic design business, aside from the fact that you can work from anywhere as long as you have a computer and your software, is the fact that developing these skills bodes well towards a future career in design, marketing, and branding. If you do plan to go into any of these fields, having your own graphic design agency on your resume will be a huge benefit. 
Additionally, there are countless graphic design job listings out there, because every time an entrepreneur, small business, or startup needs a new logo, new product package design, or rebranding, they hire a graphic designer. A quick UpWork or Fiverr search for "logo design" should show you that there are tons of entrepreneurs out there successfully slaying the graphic design game, and there's a big audience of customers always in need of these services.
Photography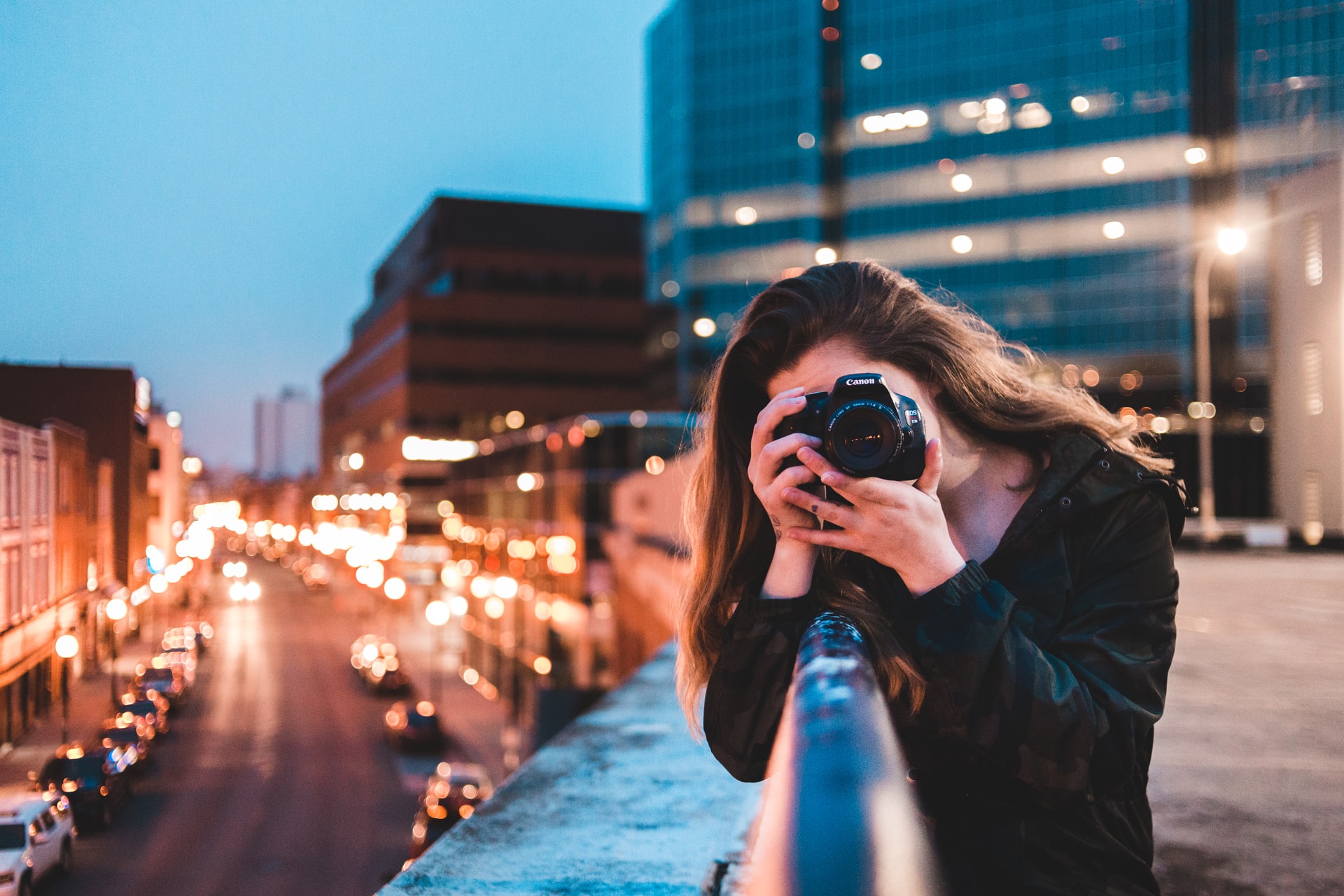 If there's a wedding, bar or bat mitzvah, holiday party, or other big event or celebration, you can rest assured a photographer will be hired. And a good photographer can make thousands on just one event, so the earning potential here is huge, and the sooner you start, the sooner you can perfect your craft and build a book of clients and referrals. 
Photography is one of those skills that can be learned, and with a few guidelines, practice, and hard work, almost anyone can be great at it. The one expense you may find here is the proper camera and editing software, but as tech improves and prices come down, there are high-quality affordable options all over, so this is no longer so much of a barrier to entry. 
Additionally, you don't need private photography lessons or to take an expensive course; you can learn much of the technique you need to capture and edit professional photos online, and largely for free. If you're even a bit interested in photography, this is a great business to explore, especially for teens who have some free time, and a Rolodex of peers who will be needing birthday parties and prom pictures were taken! 
Find out why mentorship matters and get started with Beta Bowl.
Landscaping
Do you live in a neighborhood and have access to some gardening tools and maybe a lawnmower? If you don't mind the physical activity, a local landscaping business can be a great way for teens to make money and undercut their overpriced corporate competitors. Even big established landscaping companies often have salespeople go knocking door-to-door in affluent, well-manicured neighborhoods, offering their services or slipping their flyers or business cards in homeowners' mailboxes. And sometimes it works! 
However, as a teen, you have an advantage. Other parents, neighbors, and homeowners want to see you succeed, and sometimes they want to give some work to the underdog (that's you). Additionally, you probably have the ability to undercut the bigger company's prices, so there's no reason a neighbor wouldn't want to save a few bucks, patronize a local teen, and give you a fair shot. 
Social Media Influencer/ Livestreamer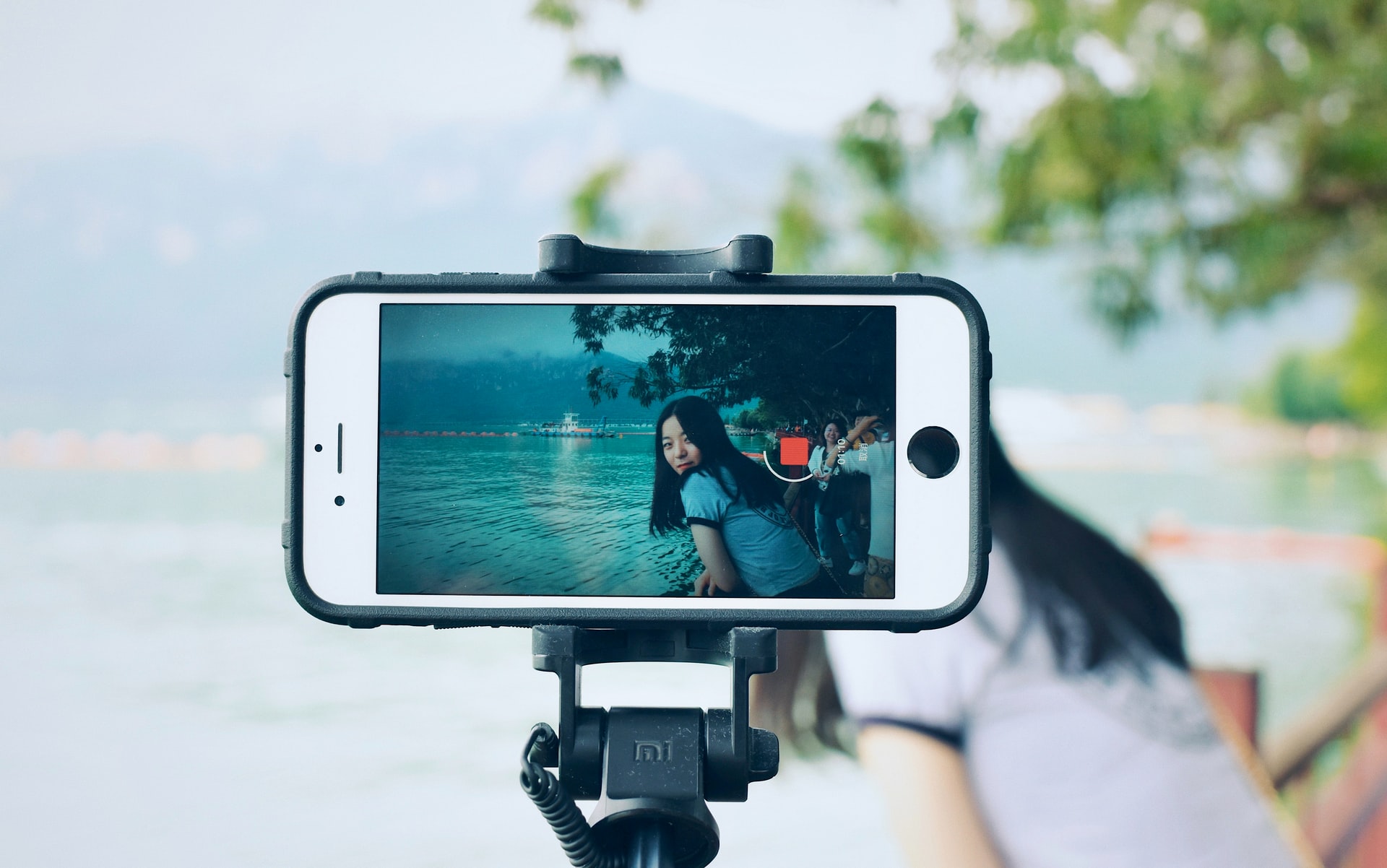 In today's digital age, being a social media influencer or live-streamer is actually a real job, and it can be a lucrative and impressive one! If you want to start a business around your social media presence, there's little stopping you, and teens are often at the forefront of the trends in these industries. However, don't be fooled into thinking it's going to be easy or all fun and games. 
Starting a business around your social media presence be it as a beauty influencer, gaming live-streamer, or online comedian is going to take two things: perseverance and marketing savvy. The social media success stories of today are no accident, and whether they're teens or adults, it takes some real marketing prowess to build up a loyal, engaged following and monetize that audience. 
That said, it's completely doable, but patience, perseverance, and consistency will be necessary along the way. The good thing here is that even if your social media is a hobby and business in one, colleges will be impressed if you can show that you've built up a brand, following, and business, based on your consistency and dedication to one interest. If this is a business you want to start, there's no time like the present, especially since the space keeps getting more and more crowded, so the competition is fierce, and you will need to be creative to stand out and succeed.
Music Lessons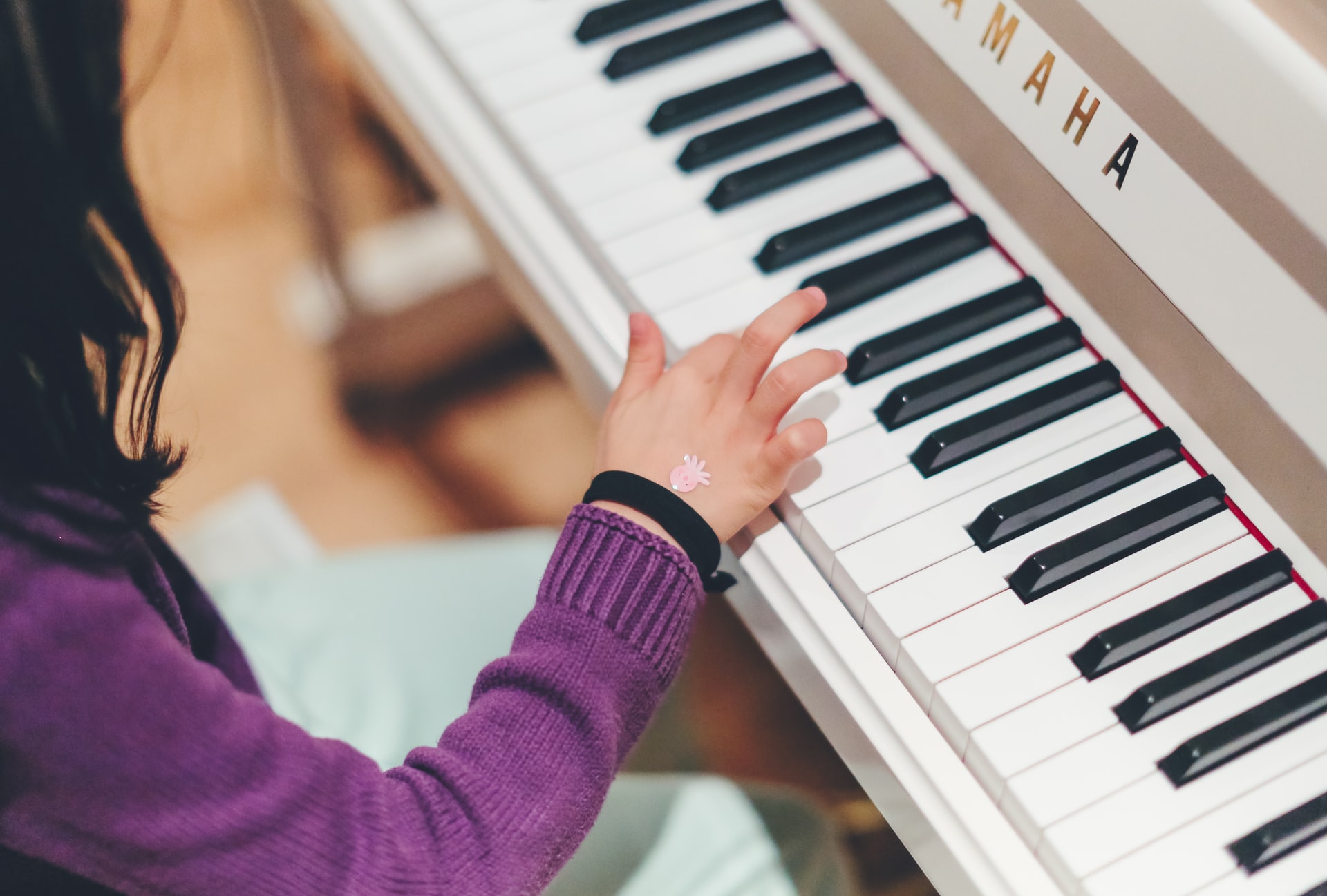 If you're a musician or have expertise with a particular instrument or singing, music lessons are a great business to start, especially for teens in high school. Between high school chorus, orchestra, band, and extracurricular musicals, there are probably a lot of local teens in need of lessons to improve their instrument or singing skills. 
Perhaps they need to practice before auditioning for the advanced orchestra, or maybe they need help to polish their solo for the school musical. Either way, teens who are passionate about and involved in the music classes and activities at your school are a perfect audience of potential customers for your music lesson business. 
In addition to being a familiar face, the fact that you probably live near your peers or could hold lessons at school is a huge plus for both your peers and their parents who don't have to drive them to far away lessons. If you're passionate about music or just have some impressive talents, you might as well capitalize on them, especially when your audience is right at your fingertips.
Cleaning Service
While a cleaning business might not sound like the most glamorous thing in the world, it can be a great opportunity for a lucrative source of recurring revenue and constant referral business. Cleaning is one of those tasks that many busy adults see as a problem, and a problem they're happy to pay to solve. Since business is all about solving your customers' problems or improving their lives, this gives you a perfect in. You don't need to be all that creative or reinvent the wheel here. 
As long as you, or any peers you hire, are up to the job and don't mind spending the time and maybe getting your hands a little dirty, you can make some real money with a cleaning service, and for all you know it could become the next Molly Maid. Plus, you've probably got a neighborhood of homeowners or a plethora of friends with parents who you could tap as your first potential customers. It's a lot easier for you to approach people you know to offer your cleaning services, and it's a lot harder for them to turn you down. 
Streamer
If you enjoy eSports and gaming, streaming online is a great way to make some money. There are many popular platforms, such as Twitch, that allow you to stream video games while playing them. If you get a certain number of subscribers and/or views, you will be paid. 
Using streaming to make money is a great way to take advantage of your competitive spirit or passion for video games. Streaming platforms like Twitch are typically monetized based on how interesting your commentary is while playing and your skill at the video game. While this may seem hard to get used to, practicing streaming will quickly acclimate you to the conditions of gameplay required.
Errand Service
An errand service is an easy way to make money if you enjoy a varied number of tasks, from lawn care to grocery shopping. Errand-running services may be in demand by the elderly or anyone else unable or unwilling to perform certain tasks. 
You can advertise this business by posting on bulletin boards or the local newspaper. Online services that host gig-based jobs also may help you present your services to others. It is easiest to begin by asking your neighbors or families' friends if they need help, then expanding by word-of-mouth. 
While errand services are typically paid less than skilled positions, they can be an enjoyable way to earn money on the side.
Dog Walker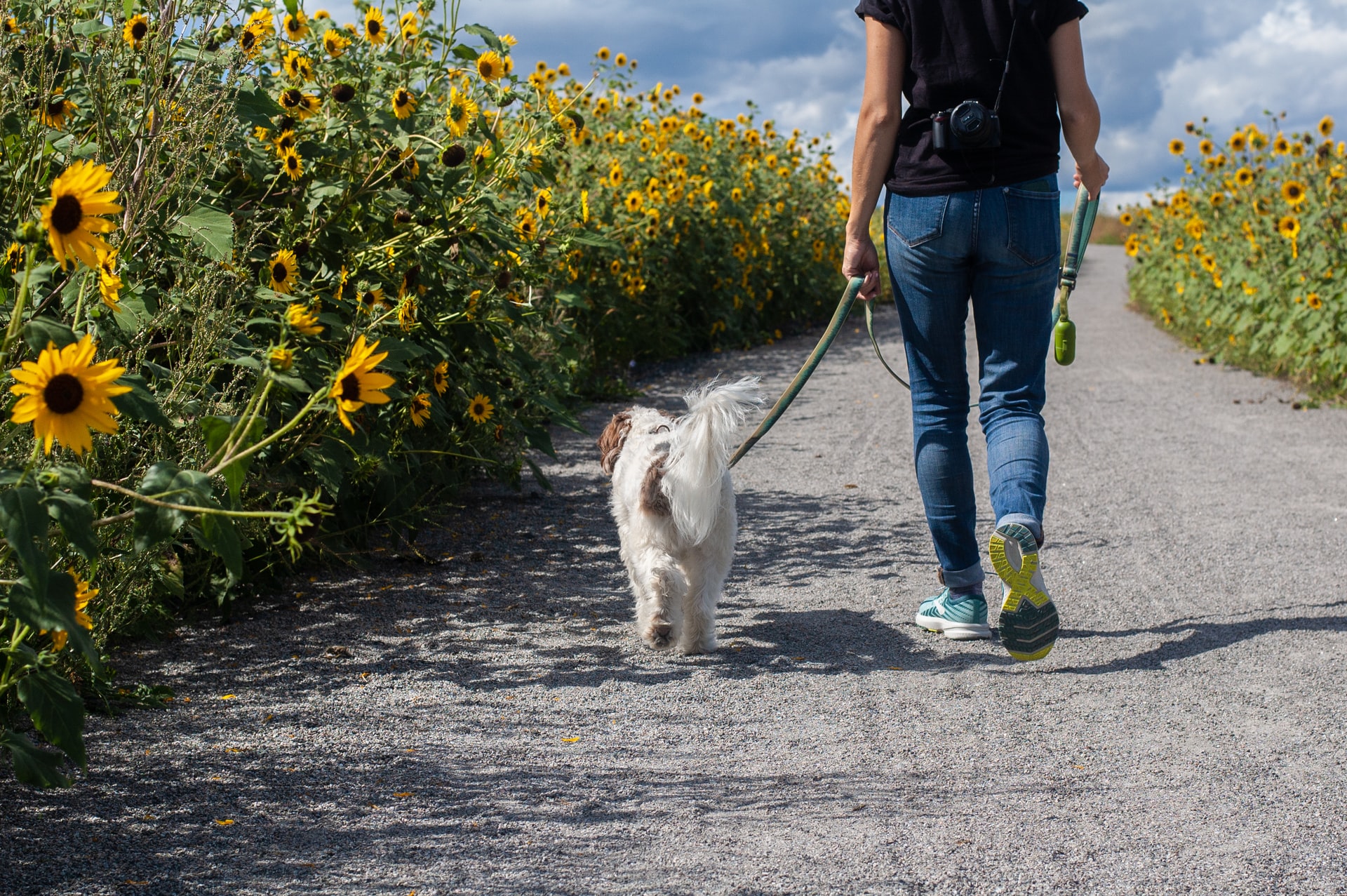 If you like dogs and don't mind walking daily, dog walking is a great idea. If you know people who own pets, dog walking and sitting is an easy way to help them. Dog walking is also easy to scale, as it is possible to sit or walk multiple dogs simultaneously. 
To start your company, we recommend asking people you know first: when going on vacation, it's much cheaper for them to find someone local to pet sit rather than a company. If people enjoy your service and you make the process simple, they will likely come back to you in the future. To expand your dog-walking and pet-sitting business using the skills you already possess, you can leverage the skills you already have as a teen and student, such as creating flyers, social media ads, and perhaps building a website and email marketing list. 
Personal Shopper
Being a personal shopper can help people who aren't able to travel to grocery stores or use their time on that. Being a personal shopper can be as simple as making a list of items to a store and purchasing them for someone with a slight commission. However, you will have to be able to drive and make sure you are not losing money paying for fuel for your car.
Once again, the best way to find potential customers as a personal shopper is to go door-to-door or ask friends of your family. Once you build up a clientele and a reputation that demonstrates how convenient and effective your service is, others will come to you asking to pay.
Recycling Service
Creating a recycling service may seem difficult or tedious, but it may actually be a profitable endeavor depending on which state you live in. Collecting cans, bottles, recycled metals, and other certain pieces of trash can be traded at state depositories for money. Oftentimes certain materials, like strong metals, can be traded at a junkyard for a small amount of money based on weight. 
This means that taking advantage of free items, such as broken cars or electronics, can be worth your while if you know what to do with them. Next time you stumble upon a large number of cans or scrap metal, do some research and find out how you can turn that junk into money in your pocket.
Car Washing
People love their cars and are willing to pay someone to care for them. You and a few friends can wash and detail the cars of friends and families, at first, and branch out to others. The startup costs are low depending on what services you'll provide. If you'll just wash cars, the costs will be minimal. If you want to detail the insides of vehicles as well, then you will have to have cleaning equipment like a vacuum, upholstery cleaners, etc. 
You can time the days of washing cars around the weather. It may be easier to wash cars in the rain, but they will also become dirty again faster. So clear weather days are best for cleaning cars. Try to think of times that are convenient to your customers. Consider washing cars while people shop if it's legal to do so on mall property. 
You can market your business by handing out flyers and posters in your neighborhood and others close to you. Display your posters (free from VistaPrint) at entrances to car parks, car park paying machines, and near roundabouts. Use words like fast, efficient, thorough, convenient, and competitively priced. Offer a discount for a second car or give discounts for first-time customers.
Podcaster
Does your teen have loads to say? If they have issues or topics that they're passionate about, many other people probably share their feelings. Being a podcaster is an excellent idea for outspoken, charismatic teens who don't mind organizing their thoughts and developing episodes. 
This new and exciting opportunity doesn't have to be overly expensive to begin. Here are the steps to follow:
Decide on the format. Will you be inviting guests to interview, how often will your podcast air, or will you speak on your own?  
Get the right equipment. Good sound is essential for podcasting, so you will need to get the right equipment. 
You'll need: 
Headphones

Podcasting laptop 

Microphone specially designed for this purpose 

Editing and production software 

Audio interface. 
These are the essential bits of equipment. As you become more successful and make money, you can add accessories like pop filters, shock mounts, and boom arms. 
Related: Creative Business Ideas for Kids in 2021
Transcription
This is a business idea that is great if you want flexible hours and interesting work. You will convert audio files into written text for customers like local newspapers who have recorded interviews or other businesses or individuals who need those services. Your customers will need audio information to become written documents. 
You can find yourself working for companies of varying sizes and writing all kinds of documents. The variety will keep things interesting for you. And you can charge by the audio minute.
To be a transcriptionist, you'll need:    
A fast typing speed

A foot pedal. This regulates the audio speed as you transcribe and pauses or rewinds it when you need it. 
You can find work online on platforms like Upwork. Finally, practice, practice, practice. 
Data Entry
A data entry specialist converts paper or image files to written documents on the computer to be used by someone else. You will copy information from one source to another. In small businesses, you may enter content into google spreadsheets, excel files, or other places. This isn't exciting work, but you can earn lots of money if you enjoy doing it. This business is for someone who can concentrate and focus on a task for an extended period. You will need a fast typing speed, and your errors will need to be minimal if any at all. 
You can find work on Upwork or Amazon's Mechanical Turk. 
House Sitting
When people travel or are away from home for any period of time, they like to have someone checking in on their house. As you get older, you can stay at people's homes while they're away, but for now, you can regularly visit. You can ensure that their plants are watered, the mail is collected, their pets are fed and walked, and the property is secure. The homeowner may have other small tasks that you should perform while they're away. 
Over time and with referrals, you could build this into a business that will generate a regular income. You may be paid an hourly rate for visiting the home for an hour each day, or the homeowner may prefer to pay you a flat rate for the entire time. Negotiate that with them. 
You can expect to be paid between $20 and $30 per day or around $50 for staying overnight. 
Of course, there may be times of the year when you're busier than at other times. But all in all, this could be a stress-free way to generate an income and help people in your community.
Things to consider:
Don't invite others to your client's home unless they have given their consent

Be respectful of the home, homeowner, and their belongings

Carry out all of the agreed-upon tasks  

Keep the house as tidy as you found it
Ways to start your housesitting business:
Of course, you may begin with friends and family for clients. But if these aren't good sources, you can check Sittercity.com or Care.com. You have to be 18 years or older to use these sites for work.

Decide what you're willing to do. Can you spend nights at the client's home, or will you visit the house daily? Do you like pets? Are you reliable enough to do what you have been asked to do? Can you work without supervision? 

Apply for jobs and be prepared to put your best foot forward. Homeowners will be picky about who they want in their homes, so show them you can be trusted.   
Seasonal chores
Did you know that people will pay you for seasonal chores? Christmas and other festive holidays throughout the year bring a business opportunity. While people want their homes to be decorated for holidays, they don't always have the time or the ability to do the work themselves.
For instance, you might have a neighbor who wants their house decorated with Christmas lights and the lawn decorated with a nativity scene or Santa and some snowmen. You can make money hanging their lights and decorating the outside of their homes at the beginning of the season and taking it all down again at the end. If you take the time to get very good at decorating with lights and remember to come back on the agreed-upon date to take things down, you can build a consistent customer base.  
Additionally, customers might need assistance with gift wrapping, gift shopping, and shoveling snow, and in other seasons, they might need you to hide easter eggs or rake leaves. The possibilities are almost endless. Don't be put off because this isn't daily or weekly work. With a bit of imagination, you can build your business around your customer's seasonal needs.
Even More Business Ideas for Teens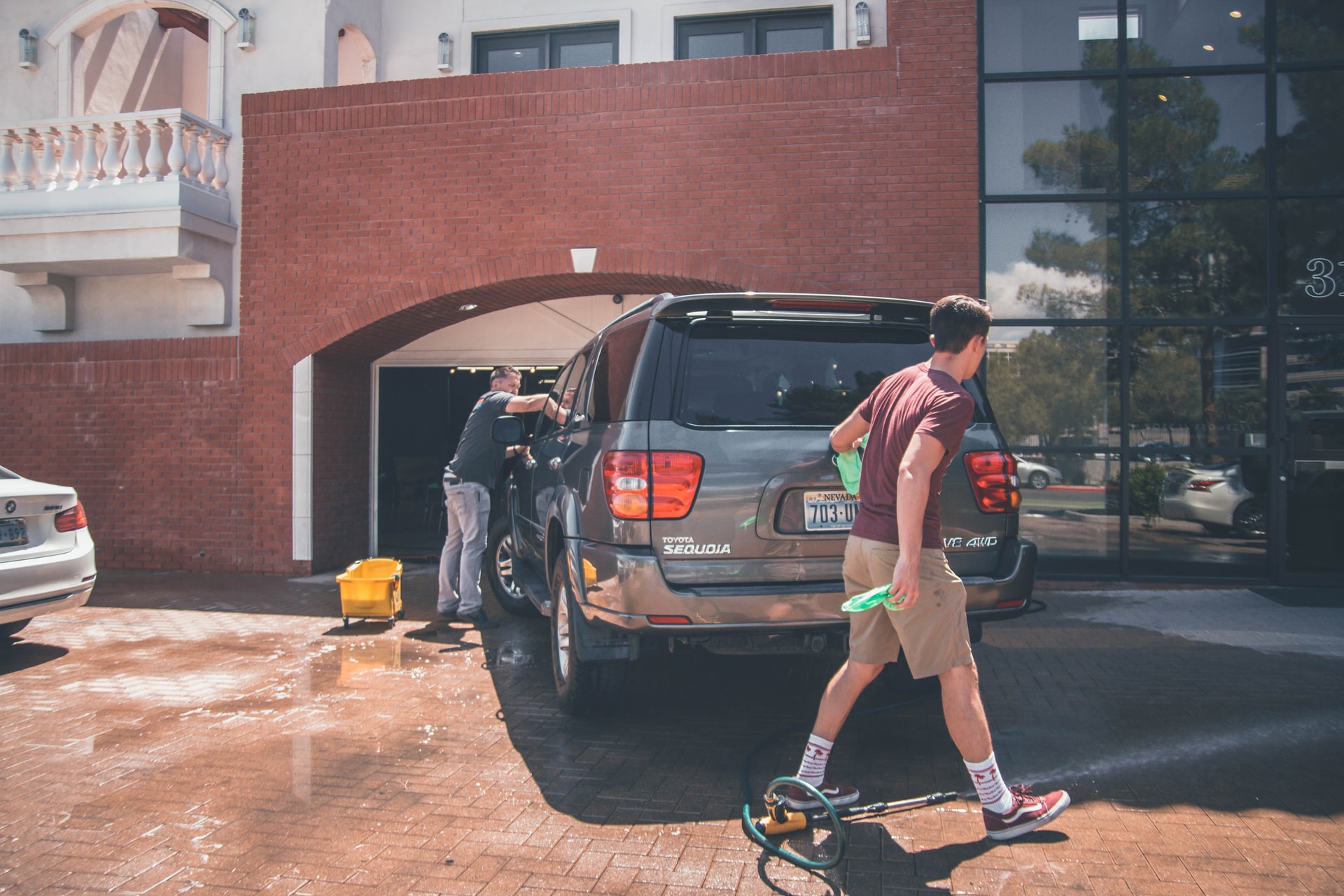 It's clear that if you're an entrepreneurial teen interested in starting a business, being in high school is no drawback or deal-breaker. On the contrary, high schoolers are perfectly poised to start lending their skills, hobbies, passions, and talents towards a business now. Those who start their entrepreneurial journey in their teens often go on to do big things in life, and the Mark Cubans of the world are a perfect example. 
It doesn't take piles of money or years of technical knowledge; there are endless types of businesses you can start, right now, regardless of your age, and in some cases, your youth will actually work to your advantage. No matter which type of business you plan to start, one common thread remains: the sooner you start, the better, and the sooner you experience failure, the sooner you'll learn from it and experience success. Now that your mind is churning, check out how Beta Bowl can help you develop your ideas more fully and turn them into success. Enroll at Beta Bowl here.