There are few learning experiences more valuable for kids than starting their own business, and in today's age of affordable, accessible technology, business-building resources, and social media, kids are well-equipped to try their hand at a business. Additionally, entrepreneurship has become increasingly popular, especially among the youth, with the rise in business clubs like DECA, youth startup competitions, and crowdfunding websites. 
Universities know this as well, and there's a much greater emphasis on entrepreneurship and entrepreneurial experience in both college admissions and university degree requirements, so there's nothing better than giving your kids an early start and a boost on their future pursuits. Plus, whether or not your kid succeeds, fails, or moves on from their childhood business, they'll learn invaluable lessons along the way that will serve them in countless future endeavors. 
Related: Business Ideas for Teens
Business Trends in 2022
With recent developments in technology over the past few years, there are quite a few changes affecting our economy, and the result is a great impact on business trends in 2020. While we all know artificial intelligence is on the rise, it isn't a complete replacement for human employees yet, but it may be putting some jobs in jeopardy. 
Along with the jobs that may get phased out due to AI, the gig economy is on the rise, as people look to take back control over their working hours and earning potential. In fact, right now it's estimated that more than a third of US workers are a part of the gig economy, and that percentage is forecasted to increase to more than 40% in 2020. Similarly, jobs moving towards remote employment are an increasing trend as employees request more time and location freedom and companies look to cut unnecessary costs associated with keeping employees on site. 
Additionally, video, virtual reality, and voice technology will have a continually increasing presence across the board, and this may lead to changes, improvements, and new opportunities in communication and entertainment. Finally, along with all these improvements in technology, more customized and personalized products, marketing, and services will become the expectation, and companies who can't live up to this expectation may fall by the wayside. 
All that goes to say, a lot is changing for the better, and with this knowledge, employees, companies, and entrepreneurs can game-plan a successful 2021 and beyond. In fact, many of these changes lend themselves well to opportunities for future entrepreneurs, from customized services to leaner companies with low overhead and fast, but affordable technology. The point in all this is that there is truly no better time to explore entrepreneurship, and with the gig economy on the rise, it's hard to argue that most people would be well-served by an entrepreneurial skill set, especially with robots coming after their 9-to-5's. 
Ready to get started on your business idea? Beta Bowl will help you develop your business skills, create a plan, and develop it with mentors.
Why Kids in business? 
Warren Buffet advises parents to teach their children about money management as early on as possible. Additionally, he sites a study that predicted business success later in life. They found that the sooner kids began their first business, their future business success was positively affected. Apparently, teaching children about business and good financial management as early as possible increased their potential for financial and business success as adults. 
Creating and establishing a business is more than a way to make extra money; it's an excellent way to build children's confidence and creativity, as well as developing organization, problem-solving, money management, and communication skills. 
Six ways you can help your child start a business
Here are six ways you can get your child started in business:
1 Help them to find their passion
To keep them invested and interested in their new business, your child needs to love what they're doing. If they aren't sure of what they want to do, consider having them make a list of all the things they love. From this list, you can hopefully find something that would make a good business idea. If they love pets, consider dog-walking or pet care. If they enjoy gardening and the great outdoors, consider a business in landscaping.
2 Set goals together and make a plan
Now together, think about the details of their business. What kind of equipment or supplies will they need? Do they need any certification or specialized knowledge? Once you have created a list of what will be required, you can set goals for bringing everything together. Add deadlines if you're working within a time frame. 
3 Talk about money management
Of course, there are many life lessons to learn in business, but money management is one of the most valuable. This is an excellent time to make your child aware of the complexity (and simplicity) of taking care of their money. They can learn how to save, reinvest in the business, pay any debts, and of course, spend wisely. 
4 Remember customer service and communication
Talk to your child about what good customer service looks like and how vital clear communication is. Help them to describe their goods or services to potential customers and investors.
5 Consider legalities
The age of the business owner doesn't matter when it comes to legal requirements. So ensure that you research any local licensing or permits needed before you proceed with the business. 
6 Pay your taxes
If your child's income exceeds a certain amount, they will have to pay taxes. Prepare them for this possibility, as well as the importance of running a business that is legal and compliant. 
Despite these considerations, don't forget to make the process of entrepreneurship enjoyable for them.
Business plans for kids
Do kids even need business plans? Probably not, but it's a great practice even if they aren't necessary. Here are a few tips for writing their business plan:
Know what it is. A business plan is just a

written document outlining what goods or services you offer and how the business intends to make money

.

Don't be long-winded. Be clear and succinct. 

Provide any needed supporting documents. 

Let them say why the business is special.

Include reference and competitor data.
Here are 7 free Business Plan templates for kids by Money Prodigy.  
What is a good business for a kid to start?
Here are some ideas of great businesses for kids to start:
Web design
With all the free or low-cost website builders out there, building or designing a website is a great option for creative or tech-savvy kids, or simply those who've grown up with today's accessible technology. Most older business owners, especially those with small mom-and-pop shops, or simply those who are starting their business in retirement, may not be all that savvy when it comes to building a website. 
They can either spend thousands hiring a full-time professional adult web builder and designer, or they can hire a kid or teen who's just as handy with technology, but who doesn't charge thousands for their time. Using freelance websites like UpWork, Fiverr, and Moonlighting, kids can have access to the same web development job opportunities as adult pros, and if kids can beat their competitors' prices or show off some impressive examples of other sites they've built, they may be locking in jobs left and right.
Sustainability company
Unless you've been living under a rock, you've probably noticed that sustainability seems like the buzzword of the decade. From outlawing plastic straws to creating edible cups and plates to eliminate waste (this was a real business on Shark Tank!), sustainability is a big selling point. This also means it's a big opportunity for future businesses. 
If kids can think up current consumables that aren't very environmentally friendly and find or create a more environmental, sustainable solution, they can make an absolute killing. Simply start by thinking about anything and everything you or your parents buy that results in some type of waste. Perhaps it's due to packaging or usage lifetime or simply the material it's made of; the kid who solves that problem can create a real moneymaker business.
Have a business idea? Learn how Beta Bowl can help bring your teen's ideas to life!
Babysitting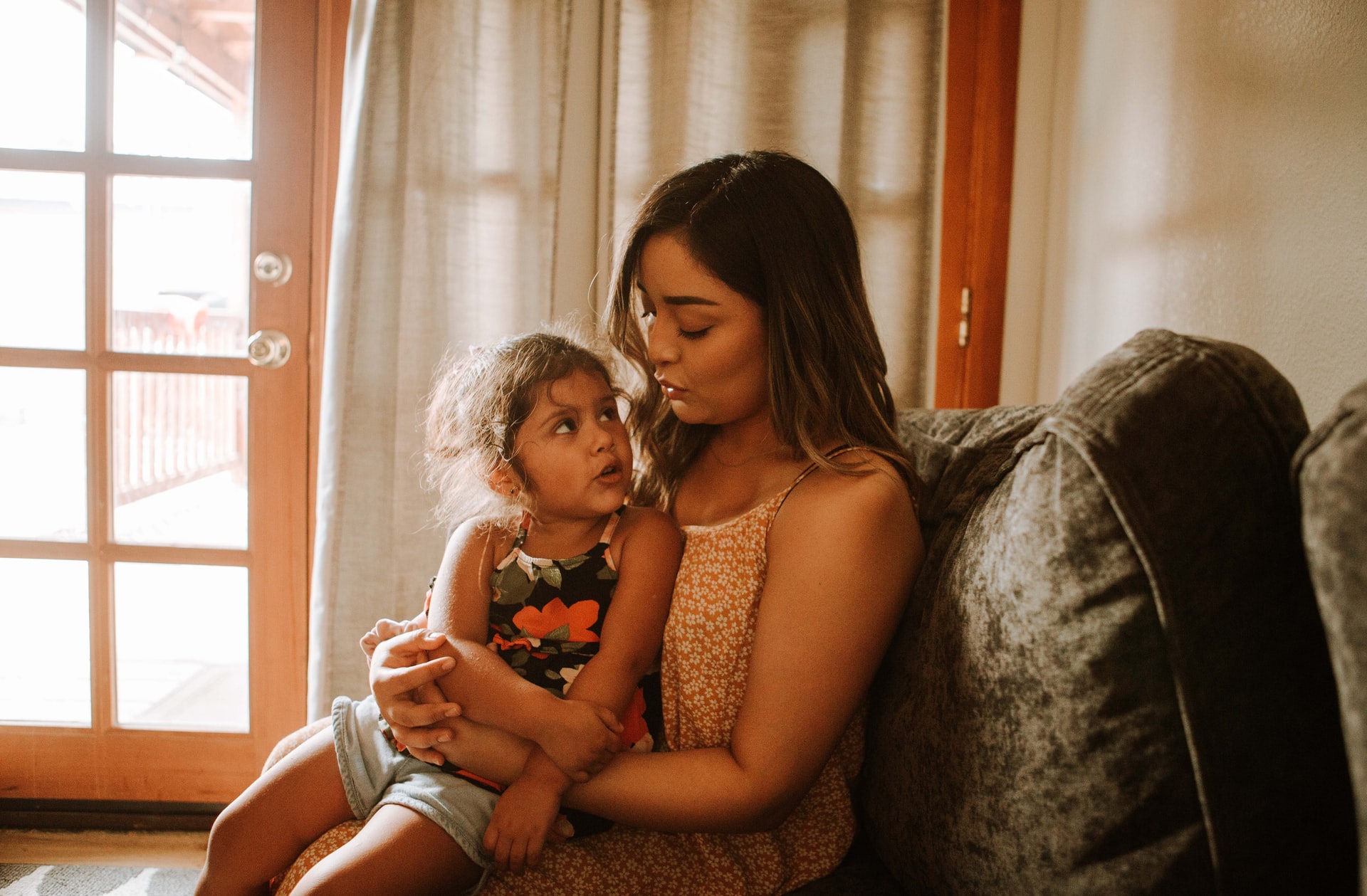 While babysitting might not seem like the road to riches, it can actually be a very lucrative and stable job for teens who find the right clientele. There are tons of hard-working couples out there working 50, 60, and even 70+ hour weeks who need to rely on an afterschool babysitter or nanny on a daily basis. These couples may not need a full-time nanny or au pair, but they may have the budget for a babysitter to work 20+ hours per week, and that many hours can really add up. 
In fact, teens could easily be on track to make $20k or more per year working part-time as a babysitter for one or two families like this, and in that time babysitting, you could be productive with your other tasks, like homework, studying, or preparing your college applications. Additionally, one great thing about a job like babysitting is that if you do a good job and build a strong positive relationship with your clients, you're almost guaranteed to get referrals. 
This is how you can build up a greater and ongoing network of clients and continue your babysitting job, perhaps even through college. For teens who pursue this route and start early on, they could have enough saved up to pay for their own education, fund their own business, or save towards a future down payment on a house. That's a huge accomplishment and something few teens will be able to say about their summer or part-time job, hobby, or fledgling business.
Related: Best Ways to Encourage Youth Entrepreneurship
Social media channel
Given the rise of social media and the crazy reports of kids making tens of millions of dollars from ad revenue and sponsorships, we'd be remiss to omit social media as a job from this list. It is true that over the past ten years, YouTube and Instagram have completely changed the game when it comes to social media, and the early adopters have made incredibly lucrative careers out of it. While it's still possible to make a successful business and full-time living off social media, it's important these days to approach it like a business. 
Aspiring social media influencers need a plan and a strategy for the type of content they're going to create, the target audience they'll serve, and the methods of monetization they plan to employ. The best option here is to create an entire business with products or services you can sell whether or not you get a million followers and use social media as a primary marketing channel. 
That said, if you are planning to simply amass a large social media following with the hopes of monetizing it in the future, it's important to look into key statistics like audience retention rates, engagement ratios, CPM, and how sponsorships pay and vary by industry. In order to ensure you're maximizing your earning potential, you'll need to cultivate an engaged, targeted audience that has clear interests that will be valuable to certain advertising partners and potential sponsors.
eCommerce
Another business that kids can start is eCommerce, or simply selling things online. More and more consumers are shopping on their computers, tablets, and phones, and fewer people are stepping foot in physical malls, which means a greater opportunity for those online sellers. Plus, between Ebay, Amazon, and Etsy, it's pretty simple to post items for sale on a website full of ready buyers, or even to create your own store on Shopify for just $30 per month. 
However, the eCommerce space is very crowded, and it's getting much harder to beat out big companies selling similar products at lower prices on Amazon. A few options that may give aspiring eCommerce entrepreneurs an advantage include selling used, repurposed, or vintage items on Ebay, selling handmade or custom one-of-a-kind items on Etsy, or attempting to drop-ship via Alibaba or AliExpress and your own Shopify website. Whichever option you choose, you can promote it via social media, and followers can click right through from your social posts to purchase the items on your site or listing.
Related: What Extracurricular Activities Should I do in High School?
Tutoring
For kids with a good handle on a certain school subject or great mastery of important standardized tests like the SATs or ACTs, tutoring younger or struggling students can be a simple and lucrative business opportunity. There are always students struggling with certain subjects or tests, as well as parents who will do and pay anything to help their kids succeed. If you're a bright kid with a subject matter or test expertise and the grades or scores to back it up, you can most definitely find yourself a tutoring job getting hired by the parents of your peers. 
The great thing about tutoring is that there is zero overhead or materials cost, so all the money you make is profit. Plus, tutoring usually commands more per hour than your average minimum wage job; in fact, you can create tutoring packages to ensure you'll get paid for a predetermined number of hours over a certain period. A tutoring business will also look great on your resume, since it shows off your academic prowess, along with your entrepreneurial nature and leadership skills. 
Other service-based businesses
Why not harness some of that youthful enthusiasm and energy for creating a service-based business? These kinds of companies give you the freedom to use your skills to earn a profit. Think of things that you love to do, that you would love to do for others. A part of the draw for service-based businesses is your ability to accommodate the needs of your customers.
Some of the other benefits of a service-based business:
Low start-up costs

. This depends on the exact service you'll provide, but most only take time, money, and energy to begin. 

Flexibility

. Work whenever or wherever you need. 

Personal connection

. Offering the services of your skills connects you to your customers in a personal and fulfilling way.  
Here are a few ideas of service-based businesses:
Personal Shopping

Lawn Care

Delivery Service

Proof-reader

House-cleaner

Dog Walking

Errands

Laundry Service 
Print-on-Demand designs
Print-on-demand businesses are attractive because there are no minimum orders, no need to carry inventory, the start-up costs are low, and shipping times are quick. 
This is an excellent choice for kids who are creative and artistic. They can create designs or slogans that are popular and trendy. These designs can be drawn by hand, on drawing software, and uploaded, or made with free online software, like Canva or PicMonkey. 
Once created, you can use the designs on mugs, tote bags, t-shirts, posters, and many other items. Companies like Printful or Printify will fulfill these orders for you. 
Podcaster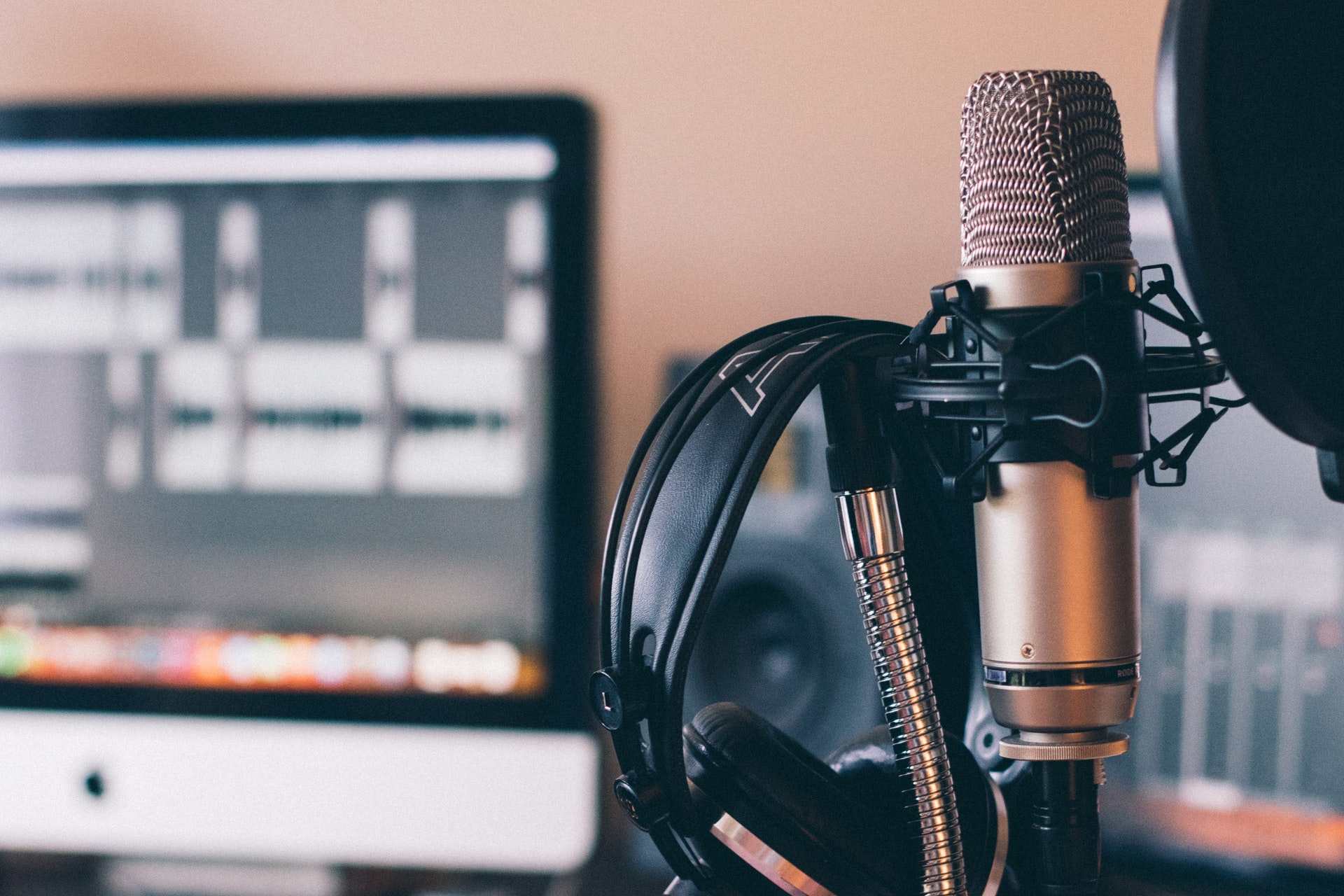 Does your teen have great things to say? According to one source, 144 million Americans listen to podcasts, and 51% of Americans have listened to a podcast at least once. There is a market for expressing opinions, sharing valuable information, and growing a supportive community. 
Why a podcast might be an excellent idea for your teen:
It's easy to begin

. It takes a minimal up-front investment, and there are many 'how-to' videos on YouTube. 

Your teen will learn to produce

long-form content.

This is an exciting benefit because we're inundated with short-form content as tweets, social media posts, blog posts, and videos. A podcast is an opportunity to develop new skills and refine their thinking. 

Your teen will

build a supportive audience

. Podcasts are great touching points for people of similar opinions and an opportunity for developing their leadership abilities. 
They can earn money by offering advertising spots and sponsorships. 
Blogger
Writing a blog will give your child a chance to develop the essential skill of written communication. They can express their unique views or expand knowledge in some area that will be of interest to other people. They'll learn how to organize their thoughts and to present their ideas. 
Blogs can be monetized similar to podcasts, with advertising space and sponsorships. 
As an extension of their blog, they may also produce e-zines or e-books.  
Virtual assistant
A virtual assistant takes on tasks for very busy individuals. It is carried out online and can give your teen a chance to build various skills, including organization, time management, written communication, telephone manners, as well as many business-related skills that could include marketing, scheduling, proofreading, editing, accounting, and sales. 
Your teen will likely be trained by the person who hires them on precisely what they want and how they expect tasks to be carried out. Your teen can work from home on their own devices. There is a significant opportunity for growth and income with this business. 
Do you want to maximize your child's potential and impact on the world? Enroll them in our unique online, interactive, virtual enrichment program. Visit Beta Bowl. 
In a Nutshell
The best way for kids to get some entrepreneurial experience, earn some money, and learn a ton of valuable lessons firsthand is through starting their own business. The great thing is that there's a plethora of opportunities out there for kid, adolescent, and teen entrepreneurs, and they don't have to reinvent the wheel to find them. Additionally, these entrepreneurial opportunities aren't reserved for the smartest kids or those with the best grades; any motivated kid can find success in starting a business. 
However, finding that entrepreneurial success may not be smooth sailing from day one, but for the kids who persevere and overcome the challenges they face, the outcome will be well-worth the journey. One way to help ensure your child reaches his or her entrepreneurial goals is to offer them a more structured introduction to entrepreneurship through a business-building program like Beta Bowl. Beta Bowl lays a solid foundation for young future entrepreneurs by taking them through a step-by-step, week-by-week curriculum. Every single Beta Bowl participant still works on his or her own individual business and arrives at a unique outcome, but they're also aided and guided towards that successful outcome. Startup mentors help them test, improve, and perfect their ideas through customer validation and market research. 
They learn to create a robust and cohesive business plan and a multi-faceted marketing strategy that they put into place in real life. They also create a financial model and an investor pitch deck to reflect their business, future growth projections, and expansion opportunities. Students who complete the Beta Bowl program may go on to grow their beta business into a full-time future career, or they may simply use the knowledge and resources as a launching pad for their other future business ideas. Either way, offering kids access to these types of business-building resources is a great way to give them a head start on becoming real future entrepreneurs…and you never know, your child could become the next Elon Musk…