Entrepreneurship has become all the rage with the rise of shows like Dragon's Den and Shark Tank, as well as startup competitions and accelerators popping up left and right. Not only do we see an increase in the focus on entrepreneurship in college and business school, but there's also a focus on younger teens and even kids becoming entrepreneurs.
The entrepreneurial journey is a unique, rewarding, and teachable adventure, so it makes sense why more students and young individuals are starting their businesses. If you have an adolescent or teen who is motivated, possibly interested in business, or wants to embark on a unique extracurricular activity, then starting their own business is an excellent and impressive option in high school. 
While it might seem expensive or daunting, the truth is that with today's technology and the many free or affordable resources teens have access to; there's no reason they can't start a business in high school. In fact, this could be the one differentiator that gets them into the college of their dreams, and for all you know, it could even be the revenue stream that funds their next four years of education!
Related: Best Ways to Encourage Youth Entrepreneurship
Why start a business in high school?
There are countless reasons teens should start a business in high school, but the most overarching is simply the vast array of skill sets teen entrepreneurs are required to exercise and master. Starting a business in high school requires ambition, independence, a go-getter attitude, resourcefulness, determination, problem-solving skills, savvy personality, and much more. 
Beyond the myriad of skills a teen entrepreneur will develop, they are also in the best and least-risky position to embark on starting a business. High school is typically the last time in a person's life when they are not financially independent. High school students can rely on their parents for help and support, and they still have a four-year university experience ahead of them to learn and prepare for whichever career they pursue. For that reason, high school is a great time to dip their hands at entrepreneurship, before the opportunity costs become much higher. 
Additionally, starting a business in high school can be one of the most unique and impressive differentiators on a student's college application. This attribute can be the factor that gets them into their dream university, scores them a scholarship, or becomes the revenue source to fund their future education. There is virtually no downside to a teen starting a business in high school, and the upside potential is truly unlimited.
Come Up with an Idea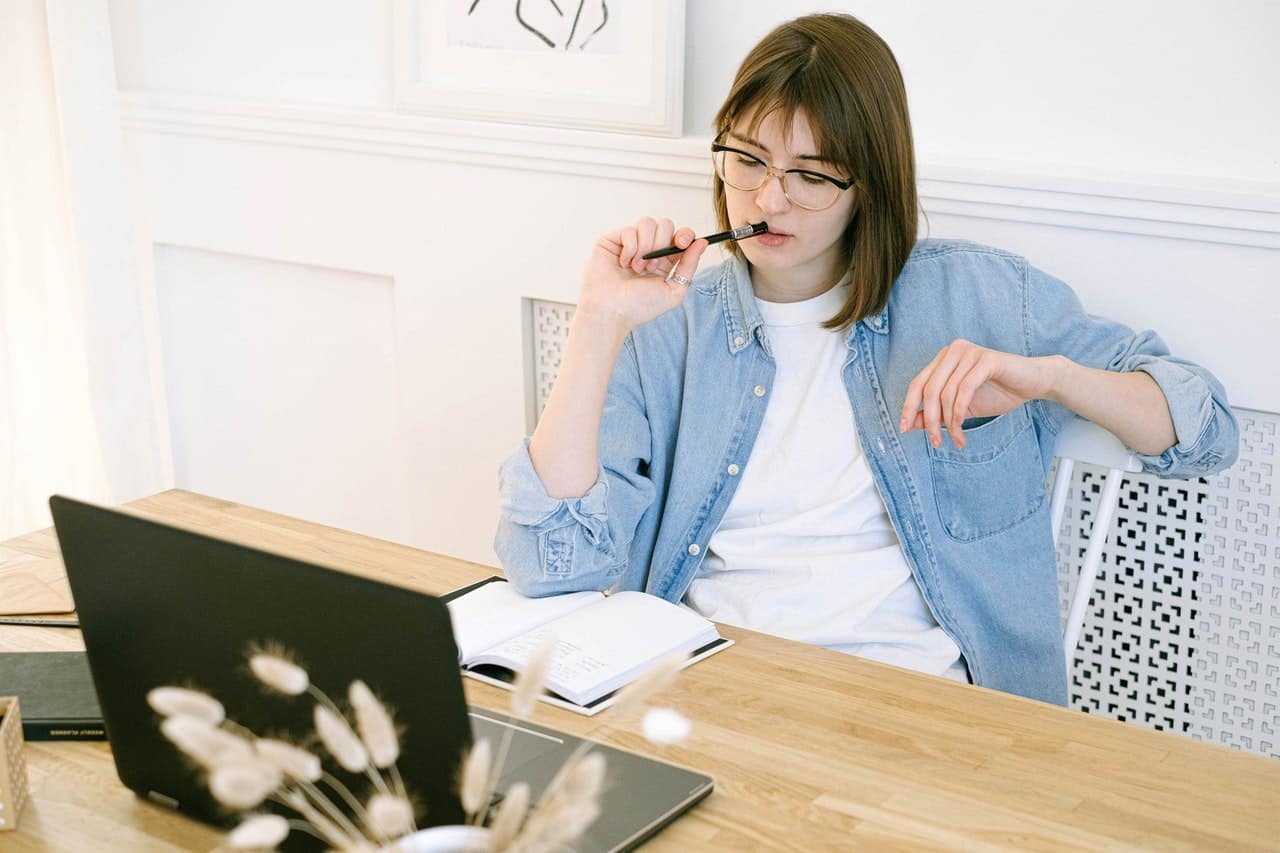 The first step to starting any business is to come up with an idea, so if your teen is interested in starting one, there are a few suggestions you can give them to ease their journey. When it comes to finding an idea, the best places for your teen to look at the problems or complaints of the people around them or at the interests or talents your teen already pursues. 
To add real value, a business should either solve a problem or improve a person's situation. The solution entails making a product or service better, faster, cheaper, or somehow different and improved. The closer you are to a problem, the easier it is to think of and evaluate a solution.
 Additionally, the higher the problem your business is solving, the more likely it that customers will pay for your solution. The other option for finding an idea is to consider the passions, hobbies, talents, or expertise that your teen has and how it could be monetized. 
For example, if your teen is a gifted artist, he or she could start a commissioned portrait business, build an online gallery, or begin giving art lessons or classes. This idea is an excellent opportunity for a teen to capitalize on an existing passion. They can also explore their entrepreneurial side and develop impressive business insight along the way.
Check out Beta Bowl for an extracurricular activity that will boost your creativity.
Research the Topic
No matter how close your teen is to the topic of interest, before starting a business, it's essential to do your homework, and that means research. It isn't enough to research the subject or idea; a good entrepreneur will analyze his or her target market, the current competitors, alternate solutions in the market, and various business models and marketing strategies to consider. 
Before creating the actual business plan or outline, make sure your teen is an expert on the topic, understands the competitive landscape, pinpoint their ideal target customer, and knows the types of business models and marketing strategies that work in this space. There should be a lot of testing along the way, but once your teen settles on their idea, they should put all their time and effort into creating a solution that best resonates with the target market.
Develop Entrepreneurial Skills
High school students who start a business will need a wide variety of entrepreneurial skills. They can develop these skills on their own while attempting to start their business, or they can seek out the proper training and guidance to ensure their success. 
Business-building elective classes, afterschool programs, and extracurriculars like Beta Bowl can help give your teen a robust and step-by-step understanding and mastery of each skill required in the business-building process. 
For example, Beta Bowl takes teens through each step of building their business in bite-sized weekly modules. That way, they can go from idea validation to concept testing to market research, competitor evaluation, financial modeling, marketing strategies, and more.
With each step, their business gets closer to completion and a real live launch, and the students become more accomplished and capable entrepreneurs. This type of "training" is valuable because it guides students along the entrepreneurial journey and sets them up for future success. This is also an excellent option for high school students who want to highlight their business or entrepreneurial passion in their college applications and resumes.
Students who seek out and participate in these kinds of extracurriculars have a go-getter personality and an ambition to take on new challenges and see projects to completion. All of these traits are what admissions officers are desperately seeking in successful applicants.
Gather Advice from Mentors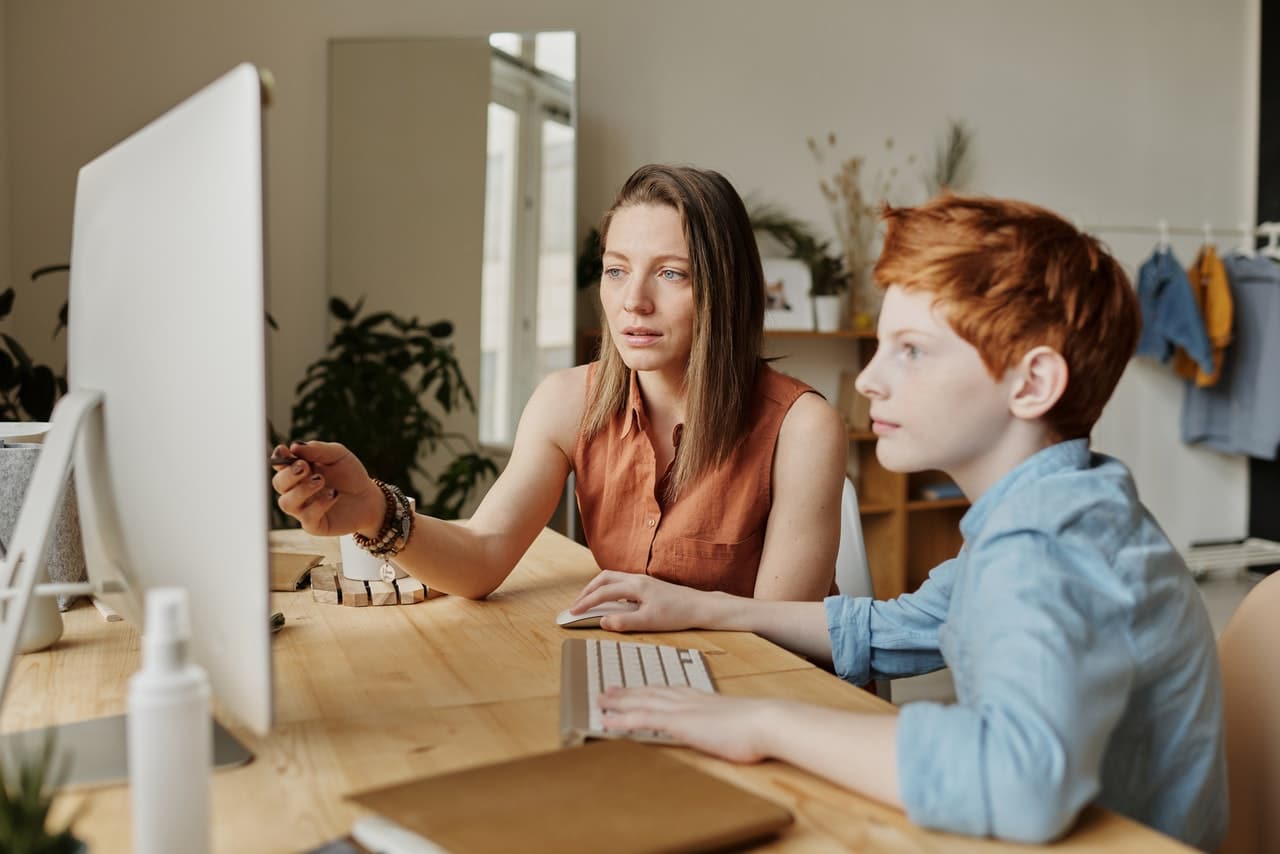 When creating any business or embarking on a new territory or unfamiliar pursuit, it's essential to seek out mentors for advice, feedback, and guidance. For example, If a teen wanted to hone his or her singing skills, they would most likely seek out help from a singing teacher or vocal coach. 
Entrepreneurship is no different; however, two different groups of mentors could offer your child great advice. One group is entrepreneurs and business owners in general; these people would be great sounding boards and critics of a new business plan, idea, or financial model. The other group would be subject matter experts within the field or topic of the business at hand. 
If the business were a dog walking company, it would be smart to speak with successful dog walkers, dog sitters, and other business owners in the pet care and pet services space. Likewise, if the business were in the healthcare or medical area, it would be essential to speak with experts working in that part of the healthcare or medical field.
 In Beta Bowl, our students have peers and startup mentors to bounce ideas off of and obtain feedback and advice. The startup mentors range from top business and entrepreneurship students to full-time entrepreneurs and entrepreneur-investors. The students can discuss ideas and gain both formal knowledge and real-life experience in their business suggestions. 
That said, as an aspiring entrepreneur or business owner, some of the most critical advice and feedback is the one that we get from our current, future or potential customers. This is something we focus heavily on in Beta Bowl because the only way a business will succeed is if we fully understand our customer's wants and needs. With that in mind, we can offer them appropriate solutions through ideal channels at reasonable prices.
Related: How to Become CEO of a Company
Create Pitch Materials
Not every business requires venture capital investment; however, every good entrepreneur will know how to pitch their business to both customers and potential investors. Most entrepreneurs in high school are on a tight budget, and they either need to rely on funding from friends and family, their own personal savings, or to pre-sell their product or service to fund the business until it reaches break-even or profitability.
 Regardless of which boat your student is in, the skills to create a pitch deck are invaluable and will put a teenager's head and shoulders above their peers in many ways. 
If you are planning to put money in to help fund your child's business, it's a much better learning experience to have your teen put together a formal business pitch. The pitch should reflect the funding request, and a clear presentation showing why the funds are requested, how they will be used and possibly paid back, and the future projections of the business. 
Within Beta Bowl, we prepare students to complete an investor pitch deck. That way, the session culminates in their complete business plan, financial model, investor pitch deck, and viable launched (or ready-to-launch) business. We then have real investors and entrepreneurs review these pitch decks and give individual feedback and formal evaluation. 
The winning pitch deck per session receives the $1500 in prize funding that the students can use as they please. It's a great way to give teens a taste of the business world and investor negotiations in a lower-stakes, low-pressure situation, while also preparing them for similar real-world scenarios in their future.
Check out Beta Bowl for a unique business course to help your student grow as an entrepreneur.
Implement and Execute
Once a teen has validated their idea, researched the market, tested the concept, analyzed the competitive landscape, and come up with a solid business plan and financial model, it's time to put all that planning into practice and launch the business! 
Launching a business might seem daunting, but it doesn't have to be. In Beta Bowl, we give our students access to all the free resources they need to build their businesses. The resources will include landing pages and websites, invoices and checkout pages (so they can make real sales and accept money from customers right now), and digital and physical marketing assets to get their business off the ground and start earning revenue. 
For some of their businesses, that means pre-sales; for others, it could lead to negotiating larger business-to-business contracts or getting a letter of intent. Some ideas from students could focus on selling the product or service right now. 
This is one of the most exciting times for an entrepreneur, especially for a teen who has never made any real money before. This opportunity can help them understand the value of a dollar, customer and marketing psychology, and what it takes to turn an idea into a profitable business. There is truly no experience more valuable than this, and for every teen who is in any way interested in business or entrepreneurship, now is the time to explore that passion.
Final Note
If you're the parent of a motivated teen or want to cultivate an ambitious, independent, and go-getter spirit with a dash of entrepreneurial skillset, then it's advisable to encourage your child to start a business in high school. 
They can do so on their own, with their family, with their friends, or in a program like Beta Bowl. Either way, the knowledge, experience, and rewards are priceless. We created Beta Bowl for this very reason, as we saw more and more college and business school students name their biggest regret as having waited so long to pursue entrepreneurship. 
Entrepreneurship is the fastest-growing trend at universities across the board, and that isn't a coincidence. The world and the employment environment is changing rapidly, and universities know that in the future, entrepreneurship may be one of the only forms of job security left. 
Whether your child knows that he wants to be a doctor or a business owner, or simply has no clue at all, the entrepreneurial experience and unparalleled confidence they get from starting their own business is unmatched. 
Aside from the life skills that students will develop, admissions officers know that these ambitious, independent teenage entrepreneurs will go on to be successful in whatever career or path they put their minds to. 
As a parent, what more could you want for your child?
Related: About Beta Bowl