The world has changed a lot in the past two decades, and among the advances in technology and disruption in the job market, entrepreneurship has become a much more viable and attractive option to many young people, teens included. 
We've seen kids pitch their multi-million-dollar businesses on shows like Shark Tank, and more and more CEOs of billion-dollar startups are young adults, only a few years out of their teens. That's not to say that these young startup success stories are the norm, but there is definitely a heightened interest in entrepreneurship among the youth, and luckily for them, the barriers to entry are lower than ever and the rewards are higher. 
This is also why we see more and more adolescents and students pursuing an entrepreneurial path or seeking out early business training, which is in part what led us to create Beta Bowl, as a hands-on entrepreneurial immersion for students who wanted to amass this skill set and gain real-life entrepreneurial experience early and come out with a real, viable business.
Why You Should Become a Teen Entrepreneur
If you're a teen or a parent of a teen considering whether your child should become a teen entrepreneur, the benefits are truly countless. Entrepreneurship is a unique path and an experience that empowers those who embark on it. Whether a teen finds immediate success or faces glaring setbacks and formidable challenges, the entrepreneurial ride is a varied and educational one. 
Teens who attempt entrepreneurship will build self-confidence, analytical and problem-solving skills, and resourcefulness like no other. They will exercise their independence, drive, determination to succeed, and commitment to seeing projects to completion, or market launch. Additionally, teen entrepreneurs will learn skills like marketing and salesmanship as they bravely promote their business to friends and strangers alike.

The fact is that an entrepreneurial skillset will help teens both now, and in the future, on any and every path they take. This is exactly why students seek out programs like Beta Bowl, regardless of their future aspirations, and it's also why we instill a robust entrepreneurial skill set in all our Beta Bowl students. 
Whichever path they take, they will have a much broader skill set than their peers and colleagues, and they will have a deep and unique understanding of the bigger picture challenges their organization faces. This unique perspective will give teens a great leg up in their academic, professional, and personal life and contribute to their success in any field. Finally, one huge benefit of an entrepreneurial skillset is the ability to create one's own independence and financial freedom, rather than to remain reliant on a boss and a 9-to-5. This alone should empower a teen and act as a buffer and safety net, regardless of their job prospects and the market at large.
Business Ideas for Teens 
The biggest misconceptions parents and teens often have about starting a business have to do with money and expertise. Most teens who want to start a business, but haven't yet, believe they lack the necessary funds and/or the necessary skills, intellect, or expertise. While there are some businesses that may require millions in funding and a genius-level IQ, there are many more that don't. 
Related: 10 Business Ideas for Teens
In fact, there are tons of businesses a teen can start today without investing more than a few weeks' worths of allowance, that they can scale and grow into large, lucrative businesses. In most cases, those businesses don't require a technical genius or someone with an MBA from Stanford…here are a few examples:
Idea: Pet Sitting or Training…or Doggy Daycare in the Summer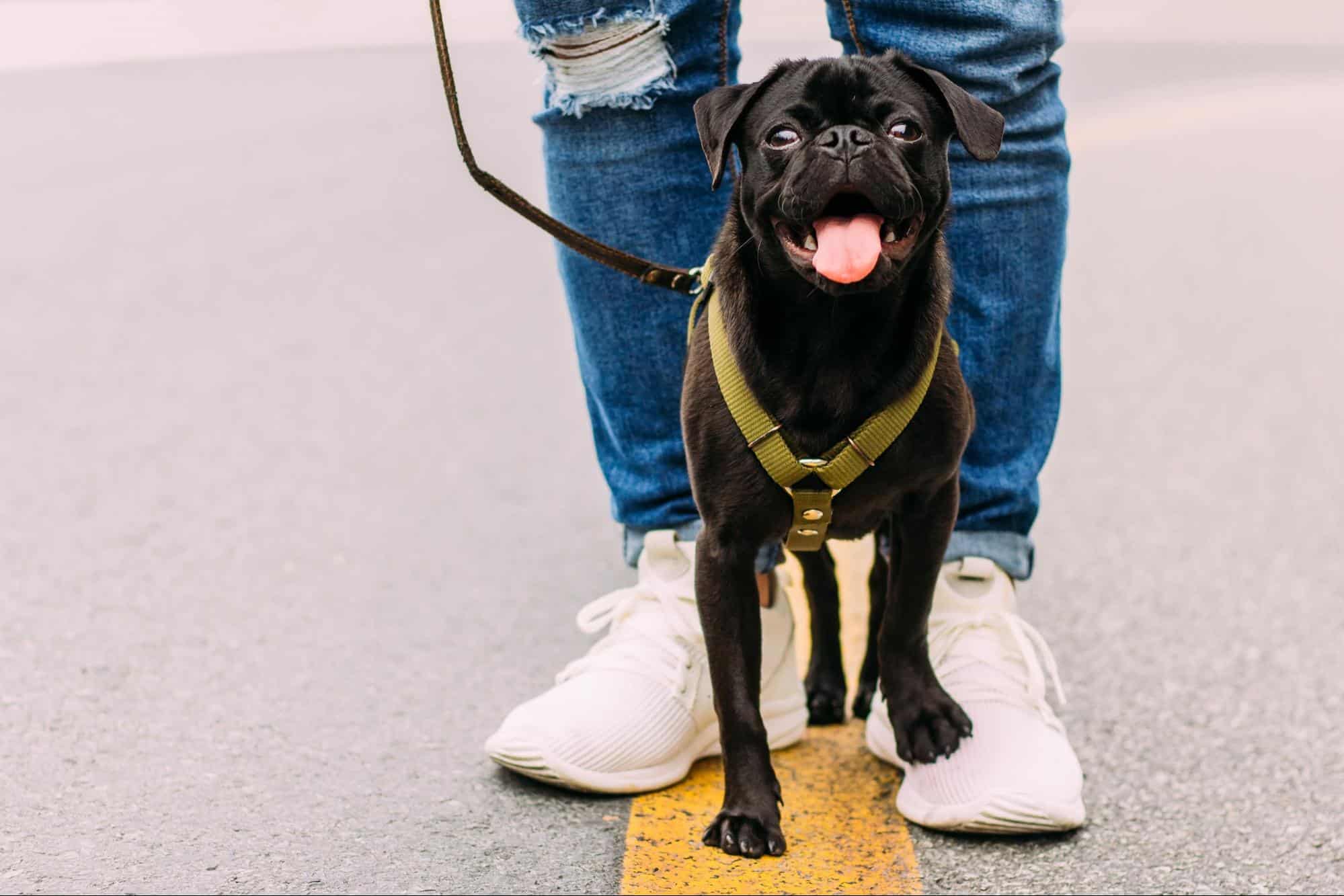 Pet sitting, walking, training or a doggy daycare business are all great and potentially lucrative options for an animal-loving entrepreneurial teen, and they require no startup cost at all! While apps like Wag! and Rover have made it easy for people to find a dog walker or sitter with the click of a button, there's something to be said for the familiarity of a friendly face.
A teen could sign up on those apps and try to book pet walks and pet sitting appointments, but they might have a better chance standing out from the competition by going door-to-door and offering their services to neighbors and friends' parents in person. Additionally, teens who will be home throughout the summer could easily multiple their potential income by taking in multiple pets at once, for example starting their own doggy daycare business…though they might want to check that their parents don't mind a group of new dogs in the house.
How to Get Started
There are a number of ways to start up a pet sitting, walking, or training business, but the simplest one would be to go door-to-door in your neighborhood or reach out to the pet owners you already know and offer your services. You could tout the fact that you live nearby as a big selling point, as compared to trusting their pets with strangers from apps. 
That said, you could also create a profile on those apps, give your service a name, and promote it all over your own social media. A referral program can also be helpful to grow your business, so you could offer a free dog walk or $20 off their next pet sitting appointment to anyone who refers you to another pet owner. As summer approaches, you could start telling your pet sitting and walking clients about your doggy daycare and offer to book their stays ahead of their planned vacations. This way, they don't have to worry about availability at a dog boarding business, and you can offer a slightly lower price that will convince them to use your service instead.
Idea: Local Gardening or Lawn Mowing
For teens who don't mind yard work and physical labor, a gardening or lawn mowing service can be incredibly lucrative. Many people find gardening and lawn maintenance to be a bothersome task and would rather outsource it to someone else to save themselves the time and trouble. In fact, in well-manicured neighborhoods, it's not uncommon for families to spend hundreds or even thousands of dollars a month on services like these. 
Therefore, if you can offer cheaper comparable services, save homeowners thousands, and get their yard looking tidy even faster than the competitors, you're likely to win over quite a few customers and secure a handsome recurring revenue stream.
How to Get Started
It isn't that difficult to start a gardening or lawn maintenance company, but you do need to make sure that you have access to a few necessary tools. You'll likely need a lawnmower, possibly a rake, and some gardening tools, depending on the exact work you're going to be doing. 
You can start by checking with your parents, since they may already have the tools stashed in the garage or shed, but if they don't, you may be able to borrow or rent them from a neighbor or a friend's parents. Aside from the necessary tools, you need customers. Luckily, for those who live in a neighborhood, this is the easy part. You can begin by going door to door and offering your lawn and gardening services, but be sure to do your homework first. 
Find out which gardening and lawn maintenance companies most of your neighbors are using, look up their prices, and ensure that you're making a more attractive offer (at a big enough discount to get them to switch). You can also offer a one-time trial discount and after that offer a discount to those who sign up for multiple weeks or months of lawn maintenance to lock in months of recurring revenue from the start.
Idea: Custom Design Work (Pimp My "You Name It")

If you're an artistic or creative teen, a crafty or custom design business can be a cool and fun opportunity to make money…and you just may turn into the next hot designer in high demand. The cool thing about custom design work is that you don't have to make a product from scratch; you can simply customize it. Think of sneakers, skateboards, cowboy boots, purses…you name it! 
People pay a pretty penny for one-of-a-kind hand-crafted design work, be that painting, adding lace or beading, or even graffiti-style art. These are cool ways to put your unique design spin on someone's item and turn it into something truly one-of-a-kind. You can also charge a lot more for hand-crafted and one-of-a-kind work, since people see the value in art that isn't mass-produced and required your time, talent, and creativity. 
How to Get Started
There are a few ways to get a custom design business started, and you may want to employ multiple at once. There's creating an Etsy profile for your services, creating social media pages to promote your offer, and sending out flyers or emails to your contacts, pitching your new business. 
That said, it may help if you begin with a few commissions from people you know to get the ball rolling and so you have picture examples of the work you've done and testimonials from happy customers. Once you get a few customers, referrals are always a great option for growth and depending on the time of year, you may want to offer a special holiday style design or limited-time discount.
Idea: Homemade Small Batch Pet Treats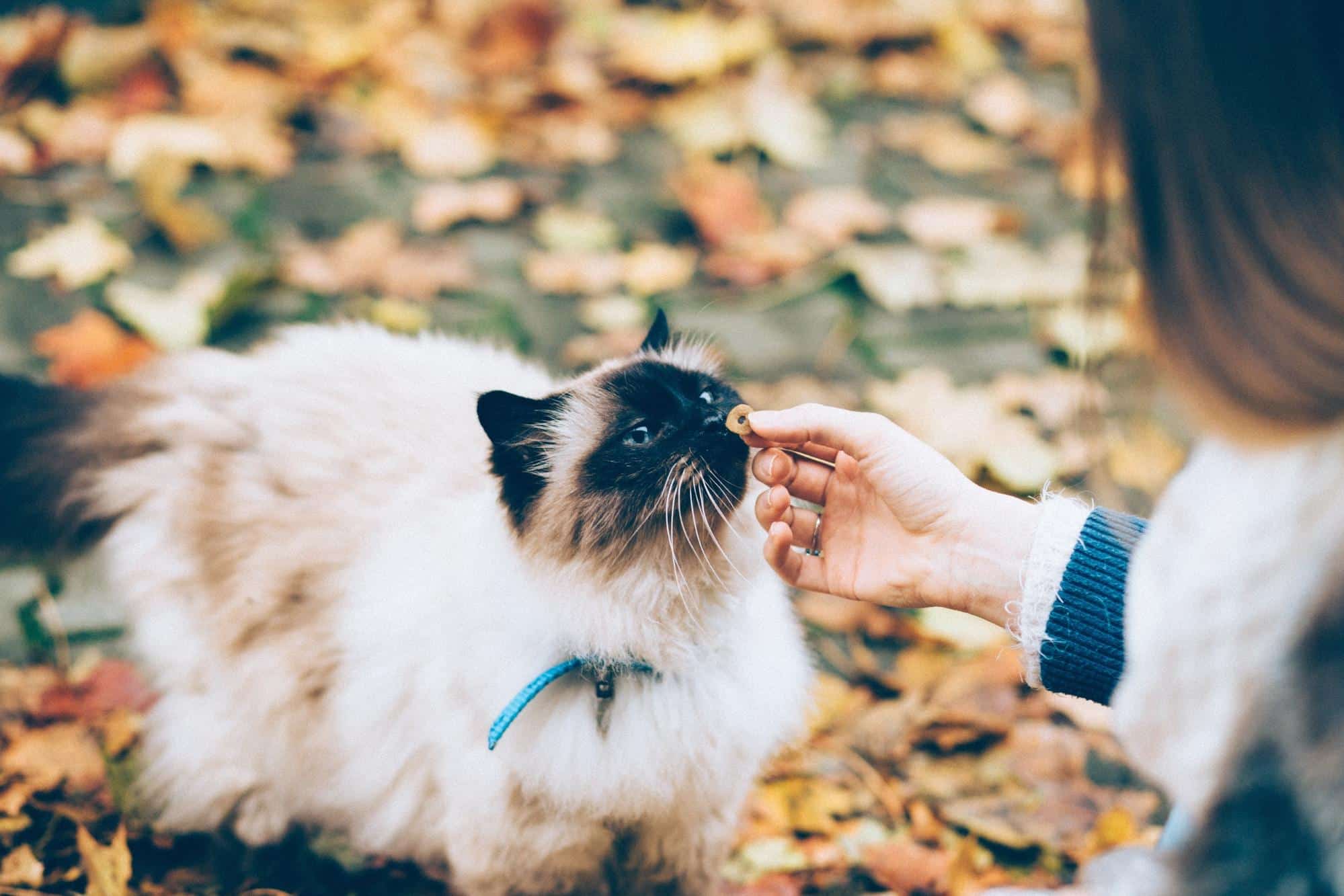 Pet owners can't help but spoil their pets, and a new, homemade, small-batch treat might be just the thing they're looking for…and that's where you come in. If you're a teen who enjoys baking, animals, and research, a homemade pet treat business might be the one for you.
Whether you make made-to-order batches and sell them online, host a stand in your neighborhood, go door-to-door to take orders, or get a spot at a local farmer's market, there are plenty of opportunities to connect with pet owners and sell your homemade treats. You'll just want to make sure you've done the research to ensure the treats include the proper ingredients and nutrition that are good for pets and that they enjoy.
How to Get Started
The best way to get started with a homemade pet treat business is, to begin with, research and development. You'll want to research the various pet treats out there, learn about the ingredients and cooking processes used, and then begin to experiment on your own. Hopefully, you'll have a pet at home or a friend's pet you can test things out on to arrive at the winning treat combination. 
Once you find what works best, you can then begin to market it to local pet owners you know. You should treat your initial customers as a focus group and request feedback on how their pets liked the treats if they would have liked any changes to the size, flavor, or consistency, and how they affected the pet's behavior, coat, or digestive system, if at all. Once you've gotten good feedback and found your perfect formula, you can then begin to scale! 
You can build a website and social media presence that allows for online orders to be placed, and if your business gets big enough, you may even need to hire some employees and outsource production!
Idea: Private Tutoring, Test Prep, or Lessons
If you're a teen with a knack for a certain subject, test, or talent, like art or music, you may find success starting a private tutoring or lesson business. For example, if a particular academic subject comes easy to you, why not offer to tutor your struggling peers? Likewise, if you've aced the SATs or ACTs, consider selling your tutoring and test-prep services.
Related: Leadership Activities for High School Student
Parents pay upwards of a thousand dollars on SAT and ACT prep and tutors for their teens as they approach the college application process, so why not use your expertise and jump into that market? Finally, if you're first chair in your school orchestra or always get the lead roles in the musicals, you might as well parlay your talents into some cash by offering private lessons and helping the struggling peers who look up to you.
How to Get Started
Starting a private tutoring, test prep, or lessons business is actually pretty easy, since it requires no startup costs, and typically for teens, your target market is right there at your fingertips. It can be as simple as hanging up flyers around your school or in the relevant classrooms for the subjects you're tutoring. 
You can also spread the word among your friends and their peers and perhaps offer friends a referral fee for bringing you a student who signs up for your services. Additionally, you could try sending out an email to the parents of students in your classes or request an introduction through your teachers. Oftentimes high school teachers are willing and happy to connect struggling students with successful ones to help them improve their performance.
Idea: Social Media Marketing or Branding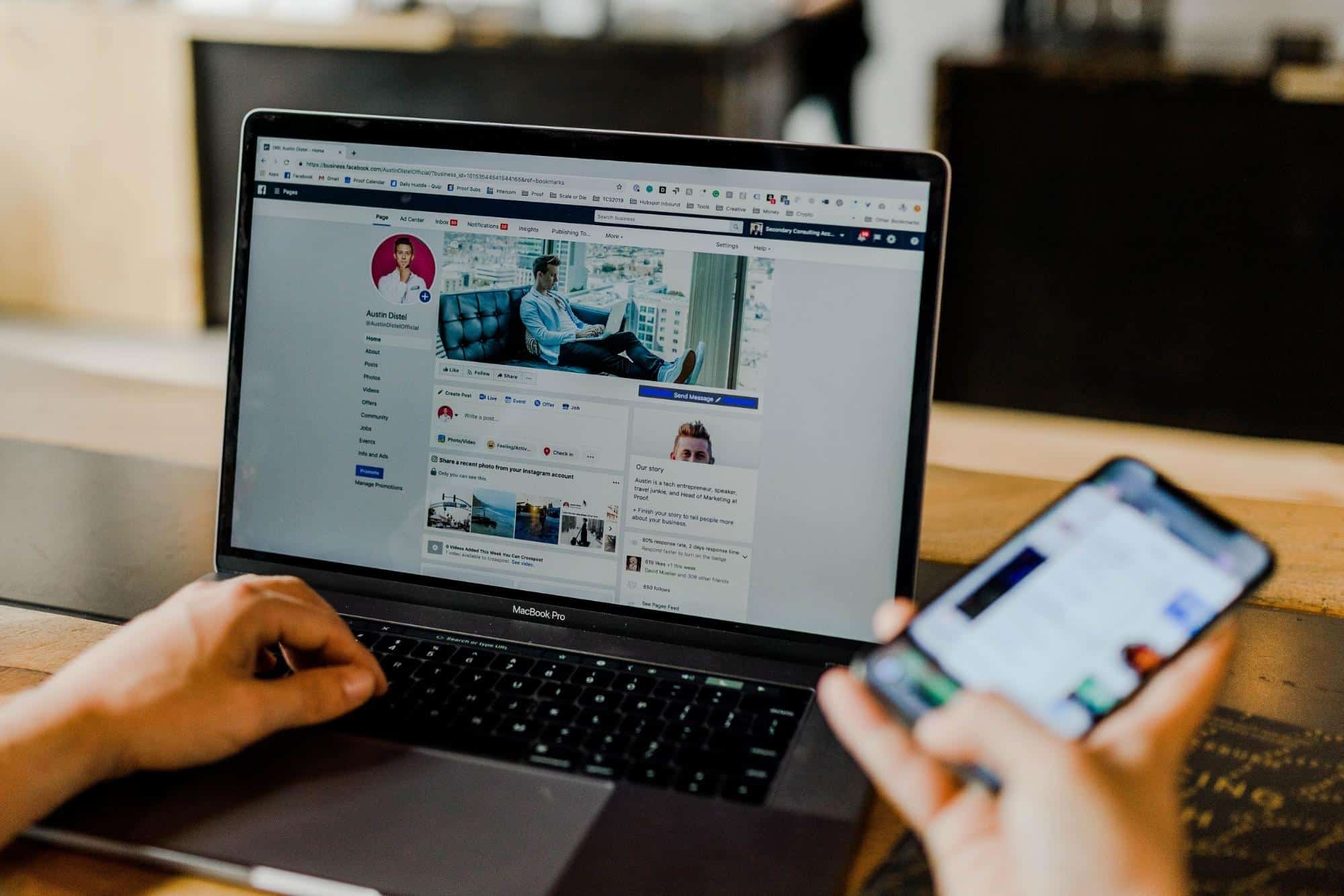 Given today's huge rise in social media and the fact that the current generation has grown up with social media ingrained in their daily life, we would be remiss if we didn't include the option of building a social media marketing or branding business. For those who are truly social media savvy and understand the marketing landscape or who don't mind spending the time to learn it, a social media marketing or branding business can be very lucrative and not too taxing. 
There are tons of mom and pop shops and small businesses who don't have a handle on how to use social media for business or who need a complete digital rebranding to reach customers online, and they would rather pay a young person who has the greatest familiarity with social media to help them navigate this strange territory.
How to Get Started
If you look online, it would appear that there's a ton of competition to start a social media marketing or branding business, but there are easier points of entry that could land a teen a gig a lot faster. A great way to win favor with mom and pop shops and small business owners is to go there in person and offer your services. These business owners may not even be savvy enough to seek out social media marketing services online, so it may be up to you to tell them what they're missing. 
If you show them what you can do for their business to augment their online presence, increase visibility and sales, and capture the younger market on social media, they may be interested. You can offer them a trial price for the first month and present a multi-month retainer discount thereafter. This way, you can build recurring revenue and plan out their social media marketing strategy for the next three or six months, which they'll likely want to see all the way to fruition.
Plans for Your Teen Business
As a teen, it's never too early to start your business, and the sooner you start, the more runway you have for success. When you plan your business, think about the topic or industry you're selecting and ensure that you have a genuine interest in or passion for the subject, beyond the financial potential it may have. 
Once you hone in on the exact idea you want to pursue, you'll want to get to know your target market as well as possible. Don't be afraid to survey your friends, peers, or random people who fall into your target market category. You need to fully understand what your customers want, like, and don't want in order to provide the optimal service. You should also look into your competitors' offerings and determine how you can tweak your services to stand out as better, faster, cheaper, or somehow more valuable to customers. 
Plan for growth, but don't be afraid to iterate, reassess, and improve your offer to accommodate the feedback you receive. Additionally, a testimonial is worth a thousand dollars in ad spend or more, so even if you have to give your product away for free at first, it's well worth it in exchange for a few honest, raving testimonials. 
Rules, Regulations, and Taxes for Your Teen Business
Business can be fun, exciting, and rewarding, but there are some rules you need to follow to stay on the right side of the law and protect your hard-earned profit. If you're selling a consumable product, like food, you need to ensure you have any necessary licenses and abide by all health codes in place. If you're advertising or setting up shop on someone else's property or at a farmer's market, you need to make sure you have the proper permits and pay any required fees. 
Once you do start making money – as in more than a few hundred dollars – you'll also want to make sure you're incorporated and prepared to file taxes. It's as simple as a few clicks of a button online and an application fee to incorporate a company, but you want to do your research and make sure you choose the right entity type for you, in the proper state, and that you know which taxes are applicable to file. Luckily, sites like incorporate.com and LegalZoom make this process a lot easier for the average person, so you shouldn't need to hire a corporate lawyer just yet.
Conclusion
Entrepreneurship is a great path for teens to pursue, and as technology changes rapidly and automation wipes out jobs by the thousands, entrepreneurship may come out as the most stable path in the years to come. Additionally, entrepreneurship makes our kids and teens independent and gives them the confidence and skillset to create their own destiny and success, rather than having to rely on someone else for a job and a salary. 
Teens who are motivated, perhaps creative, or just interested in exploring their own path should definitely take the time to explore entrepreneurship and take a crack at building their own business. They can either do so through their own research, using the suggestions above, teaming up with a family member or friend, or by taking part in a program like Beta Bowl, in which they're given all the resources and step-by-step instruction to take an idea from inception to viable business. Check out our entrepreneurship programs here. 
No matter what they choose, the entrepreneurial experience will be an invaluable one and well worth the time and effort they put in, regardless of the outcome.