Becoming an entrepreneur at any age isn't easy, but as more and more young people flock to entrepreneurship, it's helpful to learn from the successful teen entrepreneurs that have gone before them. Teens have some inherent advantages over adults in starting a business, such as their resilience, creativity, optimism, and limited financial responsibility, as most teens aren't supporting a family on their startup's revenue.
Teens today also have the advantages of being more tech-savvy than prior generations and being born into a world of accessible, affordable resources that make starting a business much more doable today than a few decades ago. If you're looking for some advice and inspiration from successful teens who've gone before you, we've compiled some helpful tidbits from various teenage entrepreneurs below that we hope you'll find helpful.
Why Should I Become a Teen Entrepreneur? 
Before considering advice from other teen entrepreneurs, it's worth determining whether you would be suited for teen entrepreneurship yourself. There are certainly pros and cons to most everything, but the potential pros here far outweigh the few cons. Truly, the only con associated with becoming a teen entrepreneur is sacrificing your time and effort for an idea and business that may or may not succeed…However, the pros are everything else. 
Whether or not your business succeeds, as a teen entrepreneur, you will amass a unique and valuable wealth of knowledge and experience like no other. You'll develop the skills to solve problems, think critically, be creative and innovative in your products, services, and solutions, and you'll gain the confidence and independence to pursue future aspirations that might be daunting to others. 
Aside from the obvious benefits of teen entrepreneurship in terms of the skills acquired and lessons learned, you'll also set yourself apart as a driven, ambitious go-getter who is willing to tackle new challenges head-on, and this will be a huge asset to you on your resume for future college applications and job and internship interviews. Those are all the benefits you'll receive regardless of the outcome of your business, but if your business succeeds, those benefits will multiply. 
In addition to the potential future revenue generated by your business, you just may make a huge positive impact on the world with your newfound business, as well as possibly create your own future career, in which you're your own boss. The upside for teenage entrepreneurship is truly limitless, and motivated teens should feel encouraged to try their hand at a startup, knowing today is the ideal time for teenagers to make a real splash in the business world, with countless resources to help support their success. 
Don't know where to begin? Beta Bowl offers a 12-week program for determined teens looking to start their own business. Find out how you can enroll today. 
Choose Something You Truly Believe In
As you prepare for your first attempt at entrepreneurship, it's incredibly important that you choose something you truly believe in or have a passion for. There are many reasons for this, but the main one is that you're going to be spending the majority of your time on this idea. If you don't love or believe in your idea, you simply won't have the drive, dedication, and passion to stick it out, through the obstacles and setbacks, to finally arrive at that success. 
When you embark on a startup, it won't only occupy your time, but it will also occupy your mind. Plan to pursue something that you're happy to think about 80% of your waking hours…and maybe some of your sleeping hours as well. Richard Taylor, founder of USB Initiatives, was confronted with the reality that his investors wanted him to dedicate all of his time, energy, and effort to his company; they didn't want him to be distracted, and that meant he had to be passionate about his solar-powered phone charging kits, or else he was sure to get tired, burnt out, or defeated by the challenges he'd face.
Related: How to Make Your College Application Stand Out
Understand Your Chosen Industry
While there are some aspects of entrepreneurship you can't control, taking the time to fully research and understand your chosen industry is one you can. Since there will almost always be competitors and similar companies out there, the best way to get a leg up on the competition is to do your homework and have a better grasp of the industry than anyone else. The better you understand your industry, the better you'll understand your customers, the other options and solutions out there, competitor pricing, industry-specific marketing strategies, and the better you'll be able to ensure your company stands out above the others. 
Entrepreneurial twins Yashraj and Yuvraj Bhardwaj had an interest in biochemistry and electronics since childhood; when they couldn't get all their questions answered in the classroom, they would spend countless hours at home researching these industries before making their own mark. They've since authored 22 research projects, hold 7 patent applications, presented at TedX Delhi, and been awarded the REX Karamveer Global Fellowship from the UN. Their success was due to their intellectual curiosity and willingness to research and learn as much as possible about their industry early on.
Don't Let Lack of Funds Slow You Down
While it might seem like every other startup out there needs millions of dollars in funding to get off the ground, this really isn't the case; in fact, most business ideas can get started or at least get to proof of concept with very little funding at all. One teen created biofuel and used it to power a car; another created a wind-powered cell phone charger to mount on bikes. Many other teens have started food, jewelry, and clothing businesses, all on less than $50 in initial startup capital. A lack of funds isn't a dead end; it just means you have to be a little more creative and resourceful. Plus, most of the huge billion+ dollar startups you see out there today don't look anything like their initial proof of concept. 
However, if you can create a mock-up of your idea, outline the business plan and revenue model, and present a pitch deck to investors, you just may get the funding you need to turn your initial proof of concept into a real, scalable business. In the Beta Bowl entrepreneurial extracurricular program, we help students both build their own viable beta business, as well as complete an investor pitch deck, in case they do want to seek out funding to propel their idea further or faster.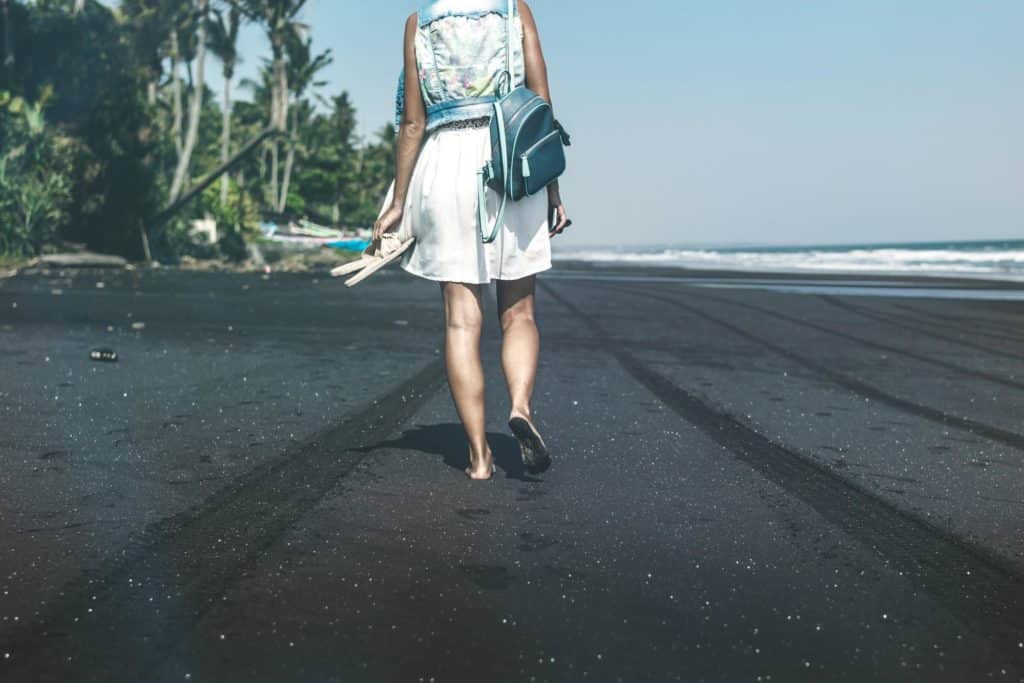 Take It One Step At a Time
One piece of advice too few entrepreneurs ever hear is to take things one step at a time when building and growing their business. This is incredibly important because as an entrepreneur and CEO of your own company, you'll be forced into wearing many hats and dealing with many different issues and obstacles at once. 
For those who don't prioritize and learn to take things one step at a time, they may find themselves drowning in overwhelm, rather than realize that they can only tackle each task or obstacle as it comes to them and then move onto the next. Morgan Marant, the teen founder of the Uniquely Me nonprofit, emphasized the importance of each little step and the small progress you make along the way. She believes that most founders are so focused on the big picture success at the end, they don't stop to appreciate the little wins and progress along the way.
Stay Focused on Your Dream
As you'll have many distractions that come up while attempting to build your business, you'll need to maintain your focus on your dream and the goals you have for your company. You can't look around at what other people are doing and compare your level of success or progress to theirs since everyone is on a different path. The best way to move forward efficiently when building a business is to keep a narrow focus on the task and goal at hand. Marina Musgrove-Pyfrom, the founder of the Full Plate nonprofit, talks about just how important this focus is, and she suggests teen entrepreneurs "figure out what's important and ignore the rest" in order to attain success.
Related: How to Become CEO of a Company
Don't Forget to Network
Starting a business at any time in your life can feel lonely, but one cure for that loneliness that will also help sales and open up a world of new opportunities is to get out there and network. As a teen, you may feel shy, hesitant to network, or as if you're lacking in something due to your age; this is an irrational fear, as people (customers and investors alike) actually prefer to hear from and help out young aspiring entrepreneurs. 
Jocelyn Velasquez, the teenage CEO of Hermano Mi Amor, was given a public speaking opportunity at an event she was attending on behalf of her nonprofit. Though she was a reserved teen with no public speaking experience, she presented her company in front of the crowd, and not only did she drum up interest and make valuable connections, but she also secured a string of sales and donations from the guests at that very event. As CEO, you're your company's biggest cheerleader, publicist, salesperson, and marketer, so you need to take advantage of every networking opportunity to progress your company further.
Stay Committed
No matter what you're trying to create, the key to success is to stay committed and keep pushing ahead. A great example of this is Marc Guberti, who began his businesses with a simple blog to offer value to readers and build up a community to help him feel less alone. He remained committed to growing his blog, and as he began to amass a large following, he catapulted his blog into 15 books on marketing, a social media following of over half a million people, a podcast, and the Business Whiz Kids summer camp. 
Though his blog may have taken some time to gain traction, once it began to grow, he ran with that growth and built it into a multi-faceted business with diverse revenue streams. He never would have gotten there if he gave up at the beginning when growth was slow and progress seemed far off.
Don't Be Afraid to Ask for Help
While you can be a solo founder, startups are a collaborative effort, and you should embrace the help, connections, and partnerships available through your network and the people who support your idea. No founder should cripple the success of their business by limiting it to the skills, talents, and resources they individually possess. In fact, the entire accelerator, incubator, crowdfunding, and venture capital communities were built on founders and startups seeking out help, in terms of advice, resources, or funding. 
That said, seeking out capital isn't the only time to ask for help. If you have friends, family, or peers who could lend a hand to one aspect of your business, you'll be much better off for having outsourced those tasks to the people who are really great at them. Along these lines, you can create more opportunities by partnering with others. Sharif Tarver, the teen entrepreneur behind Philly's Future Talent, partnered with a local recreation center for his talent development company, and this gave him free access to an interested audience and physical location, all at no cost and a benefit to both parties.
Adapt to Change
When building a startup, or any product or service, for that matter, the only constant is change, and the only way to succeed through future changes is to respond and adapt to them. Competitors will come out with new products, the problem itself might change, the target market might change, and so on. 
You need to keep a pulse on your industry, your customers, and your competitors, and always think a few steps ahead with a plan to adapt to impending changes that may affect your business. Teen entrepreneur Benjamin Stern, CEO of Nohbo, stated that he thought the fact that he was forced to move so many times in his adolescence and teen years prepared him for the adaptability required to create his startup. Benjamin may not yet know the changes that will face his market, but he's on the lookout and prepared to face them head-on…with Mark Cuban by his side and the $100k in funding he secured from his Shark Tank pitch.
Don't Let Failure Stop You
One great thing about starting a company as a teen is that the stakes are not all that high, and there's plenty of time for a course-correction or a redo altogether. As a teen, you probably don't shoulder the financial responsibility of taking care of a household and providing for your family. If your parents have the basics covered, you can feel a lot freer in knowing the outcome of your startup doesn't have huge financial consequences for you or your family. 
Rachel Ji, the teen founder of YOUTHXCO, discussed how her immigrant parents taught her that obstacles are not an excuse to stop trying and that their hard work had given her the freedom to experiment, even if it means she fails. Her parents worked hard to create financial stability for their family, and they wanted Rachel to make the most of this gift by exploring her interests and entrepreneurial pursuits without the fear of failure hampering her efforts, and that's exactly what she did. 
Closing Remarks 
For teens who are interested in starting businesses, now is a perfect time, as there have never been more resources out there to support them in these entrepreneurial pursuits. Any motivated teen with the drive and determination to see a project from inception to completion and avoid getting derailed by obstacles and setbacks is a perfect candidate for a future entrepreneur and CEO. The beautiful thing about entrepreneurship is that it truly is accessible to everyone nowadays, and many more teens are taking advantage of this opportunity and bringing their own innovation into the marketplace. 
If you're a teen seeking out entrepreneurial resources or a step-by-step program to help you go from idea to launched business, consider checking out the Beta Bowl entrepreneurial extracurricular program, as we work with teens to do just that every single day. Some of our students have won national startup competitions, received scholarships from MIT, and built businesses they plan to continue beyond their teen years, and the only thing they had in common was an interest in entrepreneurship and the drive to succeed.