High school can be a busy and stressful time for a lot of students (and their parents), but the best way to mitigate stress is to be proactive in your high school experience – and that means a lot more than doing your homework and studying for tests. 
With each year that comes closer to graduation and the college application process, students often get busier and busier. The biggest stressor of all occurs when seniors applying for college realize they're lacking in extracurriculars…and the last thing they want to do is start searching them out during their senior year. The good news is that there are countless extracurriculars out there, so finding one isn't that difficult. 
However, if you want to stand out, it's best to choose the types of extracurriculars that will highlight your individuality, really make your resume shine, and give you a leg up amongst your peers. Here are a handful of great extracurricular options that college admissions officers love to see and exactly why and how they can help set you apart from the competition. At Beta Bowl, we mentor and work with teens who have an entrepreneurial mindset. Here's our guide to how they can continue to foster their skills.
Find out about Beta Bowl, the entrepreneurial extracurricular activity that will encourage your students to develop their ideas.
Volunteer Work
While community service hours and some volunteering might be a graduation requirement, participating in volunteer work gives students an opportunity to shine and give back in more ways than one. In particular, going out of your way to volunteer for a cause you are passionate about or that somehow resonates with you is the perfect way to show admissions officers that you have a specific passion or interest, you are independently seeking out ways to be proactive and get involved in this passion or interest outside of school, and you care about giving back to and making an impact on your community. 
These are all traits that admissions officers seek out in top candidates, and an ongoing commitment to volunteering for a cause near and dear to your heart is a wonderful way to demonstrate those traits through your actions. A few examples include volunteering to tutor students in a subject you are passionate about; helping underprivileged youth in your community; volunteering at hospitals, especially if you plan to go into the medical field; volunteering at animal shelters if you plan to become a vet; etc. 
The list could go on and on, but the main takeaway is to choose a subject or topic you're already passionate about and see how you can get involved and make an impact on your community. Who knows? Volunteer work might even spark a creative idea for a philanthropic startup.
Student Government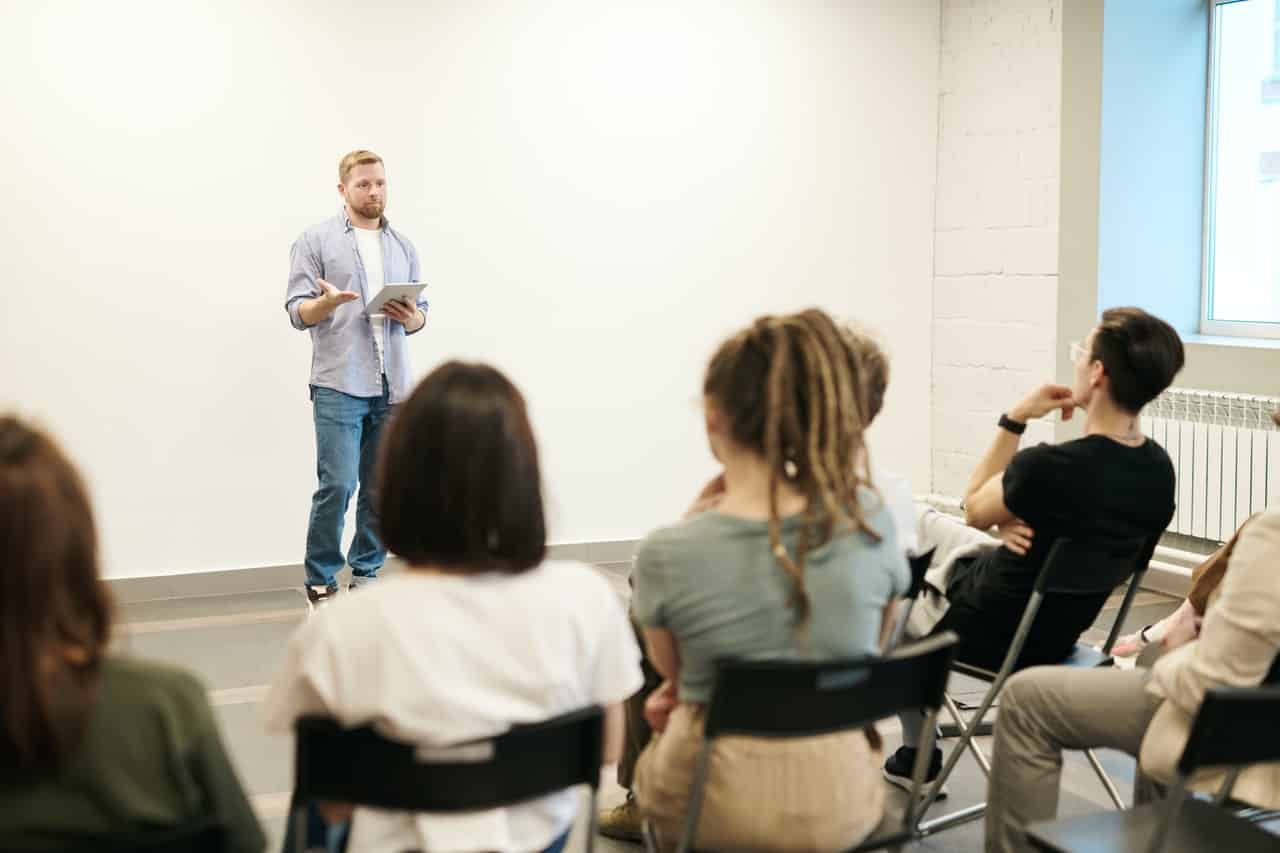 Whether you plan to go into politics or not, student government is a great way to practice and demonstrate your leadership skills, as well as to impress admissions officers with your ability to plan, organize, and work well within a team. You don't have to be the student body president to play an impressive role in student government in the eyes of admissions officers. 
Participating at all in student government shows colleges that you care about your peers and their high school experience, you want to be a proactive change-maker, and you are willing to go out of your way to attempt to improve the high school experience for your graduating class. 
In addition to the leadership, planning, and organization skills your participation will demonstrate, you will also demonstrate teamwork as you work and harmonize with your governing peers. In every governing body, there will be some conflicting opinions, and highlighting the resolution you come to in those scenarios is a great way to show admissions officers just how much of a team player you are, even when in positions of leadership. Even if students don't become political leaders, these skills are valuable in other industries and to students aiming to become top business executives.
Interested in helping your teen develop leadership and business skills? Check out Beta Bowl.
Debate Team
The debate team is another great opportunity to demonstrate to college admissions officers the exact traits they are looking for. Students who participate in debate learn to think quickly on their feet, be articulate in expressing their point of view, and generally be well-read and informed of the issues that plague our society today. Whether you plan to major in science, business, politics, or even the arts, the poise and confidence students develop and demonstrate on a debate team will take you far in every field. 
Additionally, as society becomes more inclusive and open to new ideas, colleges want to see that applicants and incoming students are open-minded and willing and able to listen to and consider multiple points of view. Joining a debate team is also a great opportunity to highlight issues that you are particularly passionate about, and this is a great way to show admissions officers the topics and issues you care about, your point of view, and why and how you think these issues should be tackled or improved. 
Even if an admissions officer disagrees with your viewpoint, they will be impressed with your ability to convey and defend your perspective, and this will only be positive brownie points to your application. Debate also helps students learn how to advocate for their ideas.
Academic Teams
If you excel in a certain subject or plan to pursue that subject in your post-graduation university studies and career, academic teams are a great way to get further involved and demonstrate your aptitude and dedication to the subject. College is largely about learning, so if you can show admissions officers that your desire to learn extends beyond the classroom, that's a major plus. 
And you don't need to be the number one mathlete to stand out on the math team; the fact that you're going out of your way to challenge yourself, even if a subject is difficult for you, is just as impressive. In fact, this is exactly why colleges like to see students challenge themselves with a rigorous class load. 
Sure, you could take the easy path and get straight A's, but for most colleges, an eagerness to learn, a willingness to challenge oneself, and a desire to go above and beyond, for example by participating in academic teams as well, will go a lot further than just a straight-A transcript.
Theater
Theater and the performing arts are another great way to spend your time during high school. While many high schools will offer theater and acting courses, it is considered an extracurricular activity because performance and competitions generally occur after regular hours. 
Theater competitions, such as statewide performances, are fun but also great for college applications. The commitment and passion required to be skilled in acting positions are highly sought after by colleges. This is especially beneficial if your major is acting-related, as it will demonstrate your preparation for your college courses.
While theater may seem daunting and time-intensive, it is a worthwhile pursuit for anyone searching for new extracurricular activity and itching to try their hand at a creative endeavor.
Culture Clubs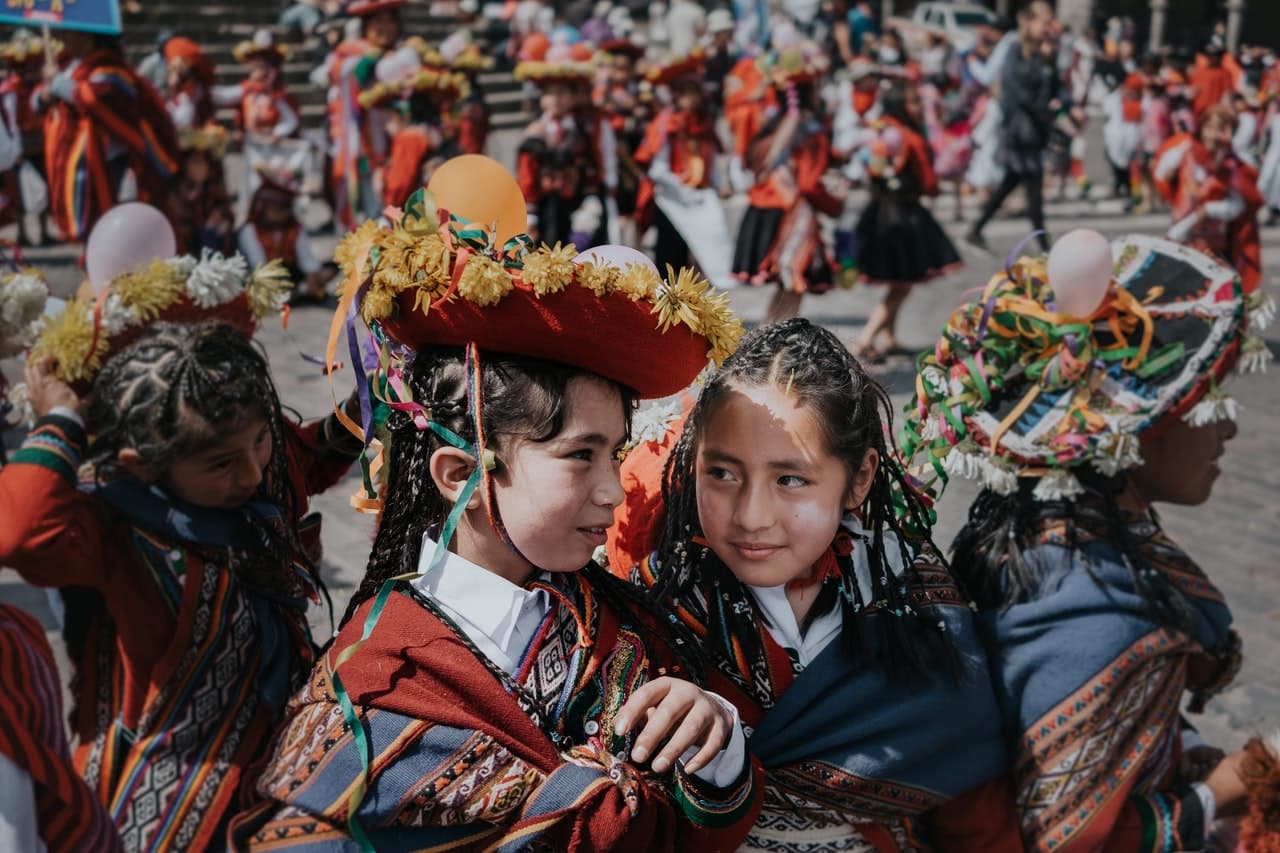 Culture clubs provide a plethora of different opportunities for high schoolers to get involved in their community and school. 
Anti-Bullying clubs are a great way to give back to your school and promote a better form of school spirit and community. These clubs often involve meeting younger students, as well as partnerships with middle and elementary schools. 
LGBTQ+ and other similar diversity and equality clubs are another way to be involved in your community for a positive cause. Skills that aren't directly related, such as web design, can still be useful if you find a way to apply them to these movements. Black Lives Matter clubs and organizations can also be another way to apply similar sentiments to your extracurricular activities.
Esports
If you enjoy video games, participating in competitive eSports is a great way to exercise your competitive spirit while potentially winning money or advancing your college resume. Esports nurtures many important and lifelong skills, such as practice, teamwork, and communication. Tournaments can also involve multiple schools, creating opportunities for awards and national rankings. 
When playing in an eSports team on a competitive level, colleges and potential employers are aware of the skills and traits required. Therefore, this can have a positive impact on your application as it shows your commitment and motivation towards an activity you are interested in. However, just as with any activity, it is important to have a diverse set of interests and extracurriculars, not just eSports.
Internships
Internships are one of the best and most impressive things high schoolers can do in their free time, be it after school or during summer breaks. While clubs and sports are great, internships show colleges that a student has gone above and beyond to dip their toe into the workforce. Regardless of whether the internship is paid or unpaid, the fact that a student is working for a company or organization in the real world and experiencing what it's like to deal with teams outside of their peer group is a huge win and can't be overemphasized on an application. 
Even better is if a student can obtain an internship in the field or industry they're planning on pursuing in college (if they already know what that is). This shows a student's maturity, ambition, go-getter attitude, and confirms in an admissions officer's mind that that student is ready for everything college and the real world beyond it throws at them. 
Even if the only way to get your foot in the door for an internship you want is to start out by volunteering or finding a mentor and becoming his or her apprentice, these are great strides towards showing admissions officers just how dedicated you are to pursue this field. Students can also shadow people who work in their desired industry or join a mentorship program.
Find out more about how mentorship works at Beta Bowl here.
Student Newspaper/ Yearbook
You don't have to plan on majoring in journalism to make participating in your high school student newspaper or student yearbook look impressive. Students who help create the high school newspaper and yearbook are more than just great writers. They exemplify an ongoing consistent commitment to the task at hand since most members of the newspaper and yearbook team participate year-round. 
They also demonstrate careful planning, organization, collaboration, teamwork, and communication skills, since they must work together with their teammates and student body to gather the information, pictures, and stories to include. All that said, the focus on writing should not be overlooked. College often entails quite a bit of writing, be it for exams, term papers, or thesis papers. Students who demonstrate strong writing and communication skills, as well as interest in sharpening those skills outside of the classroom, are also likely to succeed in college. From doing well on term papers to starting a business, writing is valuable everywhere.
Final Thoughts
So, to conclude, success in high school and winning college applications aren't all about padding your resume with a plethora of assorted extracurricular activities. It's much more impressive to choose fewer, but meaningful ones, and truly give them you are all. 
Colleges would much rather hear about how you've volunteered with the same organization for the past three years, the extent of the impact you've made on the community, and how that's better prepared you for a future in that field than to see a laundry list of activities with one-line descriptions. 
And while it is always better to start earlier, if you are late to the game, the best thing you can do is find the most meaningful, impactful, and impressive extracurriculars that allow you to shine and demonstrate your best traits, and give them your 200% effort in the time you do have. If your teen is highly motivated and wants to find an extracurricular activity to help them develop their entrepreneurial skills, check out our packages at Beta Bowl.