Leadership is one of the essential qualities for many successful people and those who make a real and positive impact on the world. Colleges know that, and those are the types of people they want attending their universities. 
The key is to develop and demonstrate those leadership qualities as early as possible and paint a clear picture of exactly how you've come to lead and impact the world, your community, or the people around you.
Programs like Beta Bowl are where you bring an idea to life in the form of business and cultivate leadership experience. All this can happen as it requires you to spearhead an independent project, manage the feedback of peers and potential customers, and delegate tasks to create a scalable business. Leaders go out on their own and make things happen, and that's exactly what an entrepreneur or Beta Bowl student does. 
In creating a business, students are solving a problem or creating some product or service that benefits a group of people, a community, or the world in general. This alone is a perfect demonstration of leadership used for good to positively impact the people and world around you.
This is precisely what Beta Bowl students highlight when discussing their business-building journey. It's an excellent opportunity for those who are seeking a leadership experience to embark on a unique and impressive one of their own.
Related: Business Ideas for Teens
Why Participate in Leadership Activities?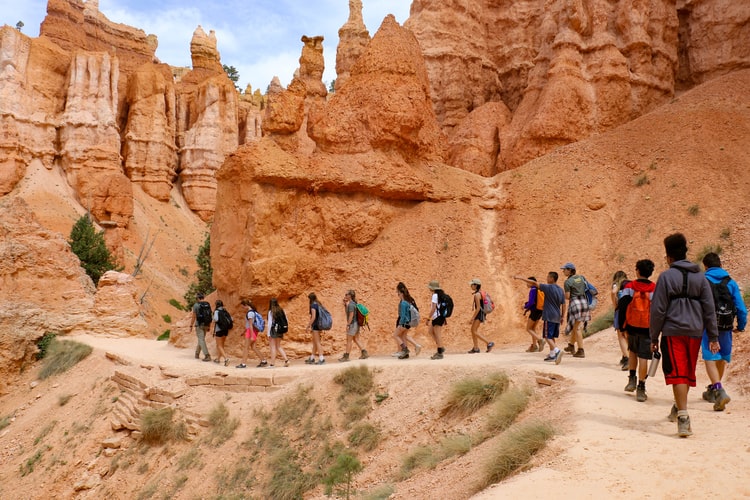 In case you were wondering why to participate in leadership activities at all, the reasons are vast. However, the most apparent, near-term reason that piques most high school students' interest is the fact that admissions officers are seeking leaders to add to their university. That means when college applications are just around the corner, teens should have their leadership experience on hand to include. 
While college applications are one compelling reason to participate in leadership activities, but life and future success, in general, is an even more compelling one. Leadership isn't merely a buzzword to weave into a resume and application essay; it's a valuable trait that lends itself to future achievements. 
You can point to your leadership experience in internship and job applications, and you can speak to those skills when you propose new projects or ideas. Your leadership experience gives you the confidence and independence to take on more significant challenges and to persevere, even when obstacles emerge in your path. 
Therefore, whether it's getting into the college of your dreams, scoring a competitive internship or job, or starting your own business or movement in the future, your leadership experience will serve you well for many years to come.
Following are examples of leadership activities:
Student Government
Student government is one of the most obvious opportunities to hone and demonstrate leadership skills, and it's an excellent option for those who take advantage of it. Since participating in student government may require a student to get elected for a particular title, the process of campaigning for oneself has leadership written all over it. 
However, regardless of whether you were elected student body president or an untitled member of the student government body, your participation is an impressive accomplishment and a clear show of both teamwork and leadership. 
Student government is all about working to create a better experience for the student body and influencing the decisions that ultimately impact your peers. The students who choose to be involved in this activity care about having an impact on the people and world around them and working to lead and cultivate change and improvements.
Does your high school student need to develop leadership skills? We can help. Check out our entrepreneurial programs for teens. Visit Beta Bowl for more information. 
Join a Team
Joining a team is one of the best ways to demonstrate both leadership and teamwork, and admissions officers will surely recognize this. Whether you're the captain of a team or just an involved member, you can take on leadership roles in your group activities.
 Every team works together for a common goal, and some members of the team need to be proactive in offering up ideas, spearheading new initiatives, and moving forward towards that goal. Those members are the ones who demonstrate excellent leadership skills, especially at times when the team is facing obstacles or tough decisions. 
Additionally, good leaders take into consideration the viewpoints of those around them. This attribute is essential when making suggestions and compromises, and time spent on a team is an excellent opportunity to do just that. If you do participate on a team, be sure to call upon examples of both your teamwork and leadership skills in action as you relay your experience on your college applications.
Start Your Own Club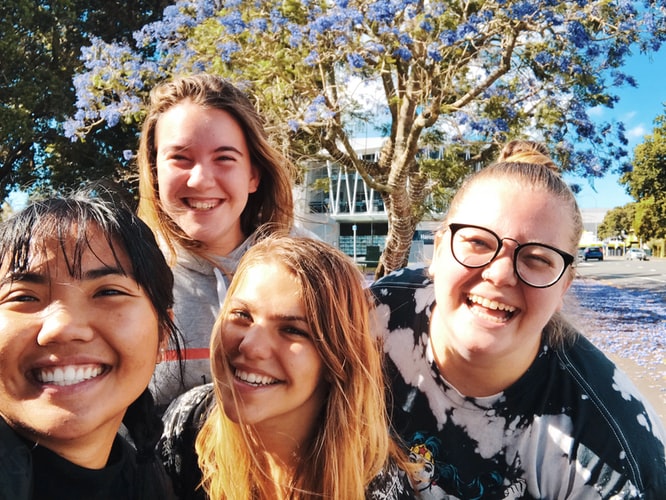 Starting a club is a clear and compelling way to show both leadership and initiative, as well as a great way to pursue one of your passions or interests.
Not everyone has the confidence to branch out on their own and attempt to start a new club, but doing so can set you apart as a trailblazer among your peers. If you do start a club around a passion, hobby, or interest of yours, this is a great story for your college applications and proof of just how much of an independent, passionate go-getter you are. 
If you do bring a new club to your school, you'll leave a visible and lasting impact on the student community and perhaps shed light on an important topic or hobby. This example is the type of impact colleges want to see from incoming students, and this should be a top highlight on your application.
Related: Why High School Students Need a Growth Mindset
Revamp a Club, Fundraiser, or Existing Extracurricular
You don't have to start a club from scratch or be a team captain to be a leader. You can demonstrate just as much leadership and an entrepreneurial skillset by making a meaningful change or improvement on an existing club, fundraiser, or extracurricular. 
For example, is there a service-based club that would benefit from increased membership? If so, can you pioneer the strategy to expand the club? Is there a cause that could be helped by more significant fundraising? Perhaps you could draft up the plan and get your peers onboard to raise a higher amount of funds.
Is there an extracurricular program that could make a more significant impact on the community or could otherwise be improved? You can step in with an idea, a vision for how to implement it, and document your progress and the outcome or impact on the club or the community. This idea is an impressive real-world example of leadership and entrepreneurship. 
Colleges would love to have take-charge students who are dedicated to improving existing organizations, and you have the perfect opportunity to be that student in high school.
Does your teen need to develop more life and leadership skills? Check out our entrepreneurial programs for your teen. Visit Beta Bowl for more information.
Take Leadership-Oriented Courses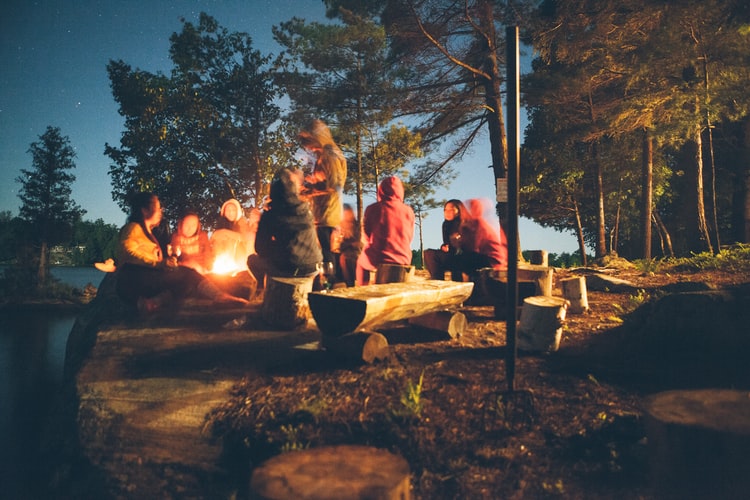 Leadership doesn't have to come pre-packaged in a club or team at all. Students can pursue leadership-oriented courses either in school or outside, as extracurriculars.
If your high school offers electives like public speaking, organizational behavior, or other business or communication courses, this can be a significant first step to honing your leadership skills. 
On the other hand, independent programs like Beta Bowl helps students develop their leadership skills in a real-life scenario, outside the classroom. This type of independent pursuit of a leadership opportunity is even more impressive to colleges. After all, participants must be ambitious enough to go out of their way to seek out such opportunities on their own time. 
Either way, students should work to exercise their leadership skills both inside and outside the classroom, not only for college applications but to foster their future success beyond high school.
Join Speech and Debate
Speech and Debate is one of the greatest ways to develop leadership skills. It also improves a student's communication, negotiation, and persuasion skills.
The Speech and Debate team requires research, empathy, and the ability to argue a viewpoint that may be contrary to one's own. This is very impressive to colleges and can demonstrate a student's wisdom beyond their years. That being said, whether you win your debates or not, the fact that a participant has the confidence and poise to form a cohesive argument and relay it in front of a group of peers or judges is a huge accomplishment. This triumph is a reflection of authentic leadership. 
Additionally, the skills acquired on a Speech and Debate team carry much farther than a college application and will surely offer students a significant advantage at university and beyond. For example, these skills can be for arguing a thesis paper to negotiating for a higher paying job offer.
Join Model United Nations
In addition to being a well-respected activity that keeps students aware of real issues in international relations, Model United Nations is a great leadership development opportunity. Similar to Speech and Debate, it requires participants to research, formulate an argument, and attempt to persuade peers with varying viewpoints.
Participation alone is an act of leadership since it takes a particular type of student to put him or herself on the spot in front of an audience to argue a potentially controversial case. Additionally, this type of experience well prepares students who do plan to become world leaders or influential members of the government or even of a future business one day. 
Like all extracurricular activities students participate in, it's essential to keep track of your unique contributions and accomplishments throughout your involvement. After that, you can elaborate on those in your college applications, essays, and interviews.
Start an Independent Project or Business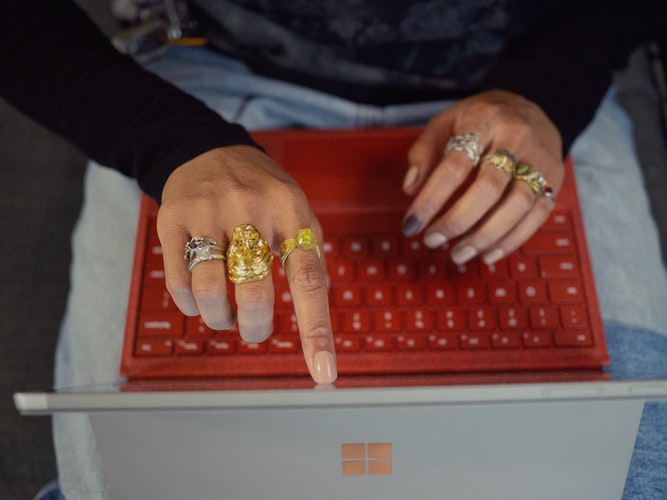 Starting an independent project or business may be the most impressive leadership act of all because it shows colleges how you take your leadership skills into the real world. This gives colleges an idea of the type of impactful leader you may one day become, whether that's the founder of a nonprofit, the CEO of a business, or the president of the country. 
If you do opt to start an independent project or business, be sure to document your progress each step of the way and come to a clear outcome that you can present in your college applications.
Beta Bowl ensures that students do just that because the program takes them through weekly lessons and tasks. Each of these tasks has documented worksheets and outcomes to keep track of participants' journeys. Beta Bowl students arrive at a clear outcome with a complete financial model, investor pitch deck, business plan, and viable launched (or ready-to-launch) business. 
This is the type of activity that solidifies a student's position as a leader, an innovator, and a go-getter, and that's precisely how college admissions officers see it.
Related: Tips for Aspiring High School Entrepreneurs
How to Make the Most of High School Leadership Activities
The secret to having a litany of leadership experience under your belt is to use every activity you participate in as an opportunity to demonstrate leadership and make a positive, lasting impact.
When it comes to class projects, this means being the one to offer up ideas and take charge, while including each member's viewpoint. In teams, clubs, and other extracurricular activities, this means adding in suggestions, events, or changes that can result in a better outcome. 
In terms of service and volunteering, this means raising the stakes and increasing the goals. You want to be the person to spearhead the effort to achieve them and encouraging others to get on board.
In each instance, take advantage of the impact you make on each activity and prepare to highlight these examples in your college application. That way, admissions officers can get a full picture of just how influential and involved you have been.
What Are the Five Leadership Skills for High School Students
Here are the top five qualities all successful leaders have in common:
They prioritize

self-development

. Good young leaders are self-aware and actively try to improve themselves on all levels. Maximizing their potential is important to them.

They care about

developing others

. Not only do young leaders care about developing their own skills, but they also focus on seeing and developing skills in others. They do this by recruiting talented people for their teams, sharing information and training with others, and delegating responsibilities to give other people growth opportunities.

They

encourage strategic thinking, creativity, and action

. Young leaders develop a practical vision for the future of their team or organization and move it forward. 

They are

honest and ethical

. Leaders weigh the consequences of their decisions carefully. They understand the value of the authority they hold and care about those around them.

They are

excellent communicators

. Leaders can communicate their goals and vision to the people on their teams. And, of course, listening is also a part of effective communication. 
Tips for Effective Leadership
Here are a few tips for high school students who are developing into young leaders:
Establish clear goals
As you assume leadership of your team, group, or club, develop clear goals and objectives. Be a leader who improves the organization you lead and the people who are attached to it. Think of what your group needs and come up with ways to accomplish it. Share your thoughts and allow others to contribute ideas. 
Aim for respect, not popularity
This is a challenging one, as high school seems to be an ongoing popularity contest. But seeking to be popular will compromise true leadership. Sometimes leadership means making unpopular decisions that are for the overall good. So you have to be okay with people not always liking what you do or have to say. 
Not being afraid to be unpopular while making good decisions will cause you to be respected, and you will respect yourself as well. Just make sure that you communicate your decisions' reasoning, allowing those around you to see it your way. 
Listen to input from others
Whether you're being offered feedback by your team or by those around you, ensure you listen. Input from others can be valuable, enabling you to see a problem or an issue through various viewpoints. Your initial thoughts aren't necessarily the right ones for the situation. Let interacting with others be a part of your decision-making process. The people you work with will appreciate your inclusion and feel valued. Your team will be more cooperative. 
Lead by example
Good leaders earn the respect of those they work with and serve. The best way to achieve this is to lead by example. Don't expect people to do what you won't do enthusiastically. In big and small ways, demonstrate the traits you want to see in your team. If you need people to be punctual, then watch your own timeliness. If you need people to put in extra work willingly, then you should always be seen doing more than required. Be the embodiment of the ideals you want to cultivate in others. 
Provide regular feedback
Be willing to give your team regular feedback. Especially at milestones or after group events, it's great to evaluate your team's performance and contributions. Feedback can, of course, be positive and find ways to be encouraging even if their behavior or performance was less than desirable. 
Delegate
Demonstrate your trust and respect for your team by allowing them to fulfill their roles. Encourage them to try out their ideas, even if it means they fail sometimes. This will help to develop their skills and free up your time and thinking for other tasks.  
Don't hide behind your title
You will have to reach a balance here, but don't hide behind your title. Be humble enough to be approachable and build relationships with members of your group. Always show that you recognize that you are a part of a team and it isn't a one-teen show.
Set a high standard
Establish standards and practices in your organization that will bring out the best in everyone. Be realistic but also be ambitious. Create an environment where the members can grow and develop. You will increase group engagement, productivity, and better outcomes.  
How to Make Leadership More Fun
Just so you don't get too bogged down with the heaviness of leadership, here are a few tips to keep it fun for yourself and the other members of your group or team:
Relax and lighten up

. While the role of leadership is serious, there is always room for you to relax a little and enjoy yourself. It's unlikely that your decisions will be life and death ones, so relax. 

Play games during meetings

. Obviously, we don't mean to play for the whole meeting, but ice breakers and other similar games can be enjoyable and serve a purpose.

Freely give compliments and props

. Just because you're the leader doesn't mean you're the only one whose work should be recognized. Notice the other members of your team doing well and take the time to say so.

Bring in a treat

occasionally to share with everyone. 

Decorate your space

. If your team, group, or club has a designated room or area, consider decorating it. Get creative and have fun. 

Final Word
Leadership is an important skill in school and in life, and that's part of why we're dedicated to cultivating leaders throughout Beta Bowl. Many of the students who complete the Beta Bowl program will likely go on to start or run their businesses in the future. 
Some are choosing to go full force ahead with expanding the business they created during their Beta Bowl session. However, many Beta Bowl students still plan on getting a traditional university degree and gaining some corporate job experience. 
They know that the leadership skill set, perseverance, business, and financial savvy, and confidence they gained throughout Beta Bowl will be a big help to them on that path as well.
 If you're interested in becoming a future entrepreneur or CEO, Beta Bowl is a great program to consider. Even for those who pursue a different path, it's essential to develop and exercise leadership, teamwork, and problem-solving skills that will lead to future success in any field or career.
Now that you know the leadership skills and activities your teen needs, are you looking for a program that supports them? Our program will give them opportunities to implement these leadership skills and more. Check out Beta Bowl today.