For the majority of high school students, getting into their dream college is the goal or the light at the end of the tunnel. However, that also means that most students feel a significant amount of pressure around the college application time. After all, it feels like the accumulation of the past four years of schoolwork.
Given the importance of the college application process, it's crucial to understand the components that can make or break a student's application. A few conversations with university admissions officers will reveal that there's much more to the process than grades on a transcript. 
Beta Bowl knows that the best ways for students to stand out will take place outside of the classroom. Students who understand this early on can capitalize on their free time to both enhance their high school experience and bolster their chances of getting into the college of their dreams.
Related: How to Become CEO of a Company
What Things Look Good on a College Application?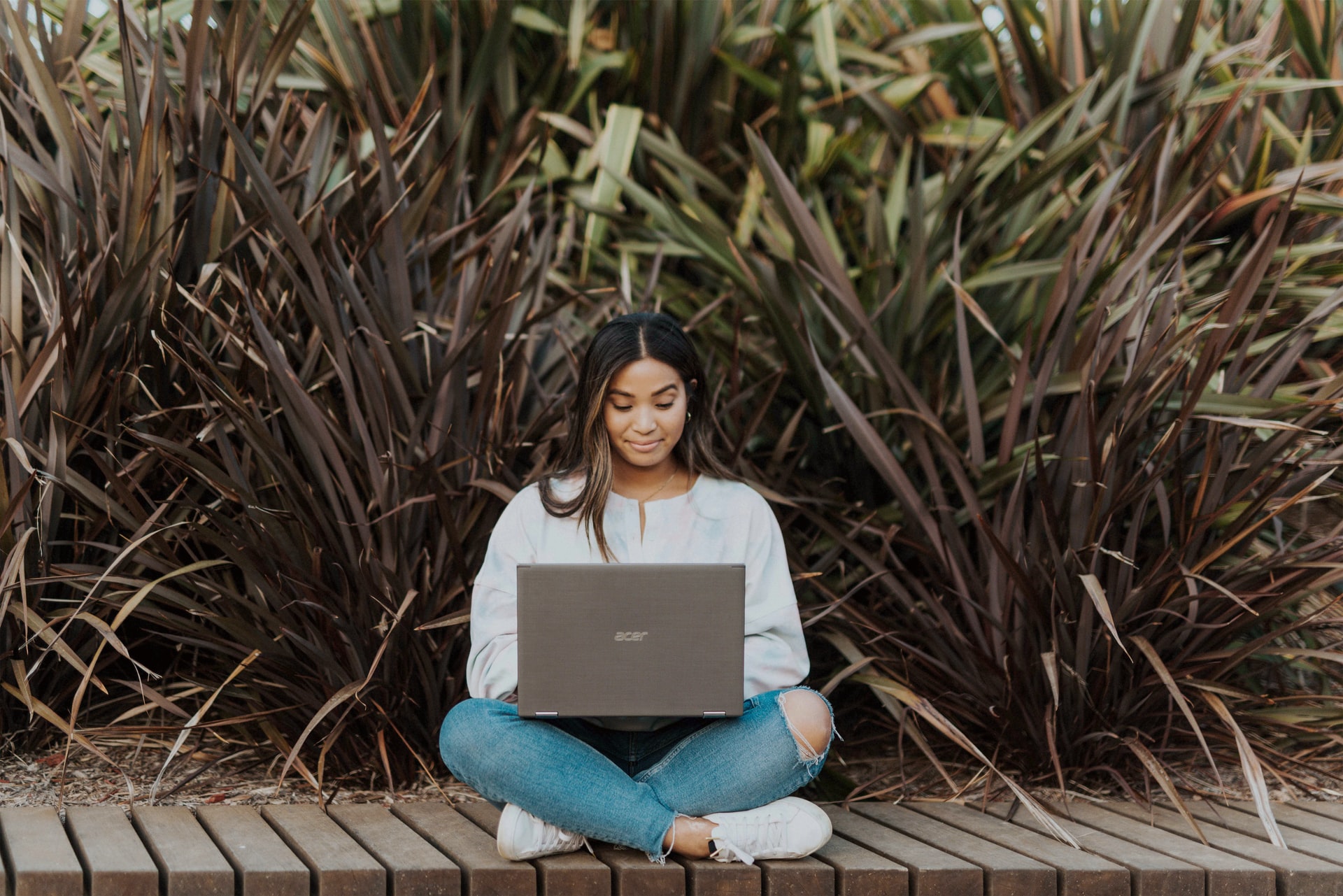 A Strong Statement
One of the most important parts of your college application is your personal statement. This is where you really get to showcase your personality. According to a 2018 NACAC survey, 56% of schools consider application essays moderately or considerably important. But how do you ensure that your essay will impress the admissions committee?  
They are usually looking for some specific elements. The first is honesty. You want to stick to writing about what has actually happened to you and what you are actually passionate about. You also want to be specific. Use details and specific examples to convey your thoughts and support your view. This includes personal experiences, which make essays much more personable. Meanwhile, just make sure your essay is written well and tells a compelling story without technical errors. 
First, brainstorm significant moments from your life. These should be instances that have defined who you are as a person or shaped your current character or situation. It should reveal something important about you, such as a personality trait you'd like to highlight or a challenge you've overcome. And always make sure it has a positive lean. 
Remember to proofread multiple times. Even give it to other people to read, including friends and teachers. They want to check for grammar, spelling, and sentence structure, as well as if it truly captures your voice and story. 
Record of Activities
Extracurricular activities are a vital component of a successful college application. They often serve as the biggest differentiator between similar applicants. Impressive extracurricular involvement doesn't have to mean being the president of a club or nationally ranked in a sport. What's important is to show your unique and individual participation in the activity, rather than passive participation. 
In addition to your unique and meaningful engagement, admissions officers want to see that you pursue meaningful activities that have a positive impact on people, the world, or your community. With that in mind, choosing a unique and meaningful extracurricular comes in handy.
Finally, they want to see that you have a genuine interest in or passion for the activities you pursue. When it comes to extracurricular activities, it's quality over quantity that counts. Think of them as your time to shine and stand out from your peers. Whenever you decide to choose the perfect activity, take that advice into account. 
A bonus that makes an extracurricular activity even more impressive to admissions officers is when it encompasses a long-term project or independent journey with a tangible outcome. It shows colleges your commitment to following through and your drive to see projects to completion.
Volunteering Experience
Separate from your school-related extracurricular activities, you should also donate some of your time to local causes within your community. This is something that makes a very big impact with colleges, especially if you made a measurable impact with your volunteering efforts. So how do you do that? 
Your assistance with programs and community organizations should make a noticeable positive change in the community or for a certain group. For example, if you're volunteering at a church, don't just spend time there. You want to lead a fundraiser that raises money for a specific cause or maybe start a program that impacts the church members or the community they serve. Think art classes for children or clothing collections for the less fortunate. 
Pick a cause you truly believe in. Most communities have programs and organizations with specific goals, whether it's helping pets, providing shelter and food for the less fortunate, or allowing minorities' voices to be heard. There are also museums, government buildings, and local businesses that could use a fundraiser or extra help. 
While you don't have to take a leadership role, you just want to make a positive impact. This shows evidence of leadership skills and how dedicated you are to your goals and the things you believe in. 
Work Experience
Not everyone works while they're in high school and that's okay. This isn't a requirement for college applications, but if you have worked it doesn't hurt to mention it. If you can find a part-time job related to your desired major that will only help you stand out in a very impactful way. 
But even if your part-time job is totally unrelated to your studies, your college application is where you can explain what you've learned and gained from your work experience. Working generally shows that you are mature, responsible, and dedicated to your goals. These are desirable traits of any applicant. You should also emphasize what you personally learned from the job, whether it's related knowledge or just personal skills. 
Transcript and Test Scores
Of course, colleges need to see your transcript and test scores, but it might not be for the reasons you think. Yes, they do want to make sure your grades and scores fall within a range that is representative of students who succeed at their university, but the actual scores aren't the deciding factor. 
It's not just about the grades on your transcript; colleges want to see the classes you've taken and the rigorous progression of your course load over the years. They would much rather see students challenge themselves and get a slightly lower GPA than coast through four years of easy classes to keep a straight-A record. 
Standardized tests are even less significant than your transcript since these scores only give a brief snapshot of a student's performance. For that reason, as long as you prepare for the tests and aim to achieve scores within the average range of acceptance for your dream schools, there's no need to re-take them 40 times in the hopes of getting a perfect score. It probably won't make the difference anyway.
Find out how Beta Bowl mentors can give you a personalized letter of recommendation for use with your college application.
Supplementary Materials
Supplementary materials can be a unique opportunity to stand out further, but if misused, they can be a slippery slope that detracts from your application. If you have an exceptional talent or participated in a unique extracurricular activity, apprenticeship, or other distinguishing programs that you would like to be considered in your application, it may make sense to include supplementary materials highlighting these accomplishments.
Similarly, if you worked on a research project, started your own business or nonprofit, or otherwise worked under a teacher, boss, or mentor who observed your progression and accomplishment, then a recommendation from that person concerning your unique journey in that program or activity can be beneficial in making you stand out as a candidate. 
However, this is not the time to stuff your application with additional materials under the guise that "more is better." It's best to streamline your submission to demonstrate these accomplishments, your personal growth and progress, and your unique competitive advantage with as few supplements as possible.
Related: 8 Ways to Get an Excellent Letter of Recommendation 
Letters of Recommendation
Letters of recommendation are a tricky requirement and maybe more important than most applicants realize. Most colleges and universities require two letters from core subject teachers and a guidance counselor, with the option for a third supplemental letter. 
The biggest issue with these letters is securing a recommendation from a teacher who knows you very well, can speak to your growth and progress, and will make sure your letter stands head and shoulders above your classmates. The issue is that these core teachers and guidance counselors are writing hundreds of recommendations every year, so there's a pretty high chance that one student's letter won't be all that different from another's. 
The best solution to this problem is to go above and beyond in these teachers' classes, seek help outside of the classroom, and build a personal relationship with them. Unfortunately, that isn't always possible, and colleges and universities still rely heavily on these letters to differentiate between similar students.
According to the National Association for College Admissions Counseling's 2018 report, the strength of a student's recommendation letters is even more critical than their extracurricular involvement. Given that, the key is to ensure that the teachers, bosses, and mentors writing your recommendation letters know you well enough and have worked with you long enough to see your progress and transformation. They should be willing to speak to how you've grown, what you've accomplished, and why you would be an asset to the university over your peers.
Pursue Things That Will Look Good on a College Application Beforehand Before You Apply

Take Rigorous Classes
This might come as a surprise to you, but the number one determinant of whether a candidate will get into a specific college is based on the particular classes they choose to take in high school. Colleges want to see the level of rigor students have decided to take on, as well as to see any specific subject interests or concentrations that they may wish to pursue further in college. 
For example, students interested in majoring in music in college might take AP Music Theory in high school and participate in band, orchestra, or chorus. Students interested in pursuing engineering or business in college may take more honors and AP math courses. The best course load is one that challenges a student within their areas of interest, as this prepares them for future studies and success in that field. 
Colleges want to see that students are thinking this far ahead since that type of schedule demonstrates impressive foresight, proper planning, and an eagerness to take on challenging subjects. 
All that said, colleges know what classes and levels are offered and available at a student's high school, so if your school provides a limited AP curriculum or fewer honors electives, the colleges you apply to will understand. 
Just be sure that within the range of availability, you do your best to challenge yourself and explore the subjects of potential future interest to you.
Check out Beta Bowl for an excellent, much-needed companion course for traditional schoolwork.
Pursue extracurricular activities that you care about
Extracurricular activities are another way to shine as a candidate, but more importantly, they help show colleges the type of person you are and your passion for something meaningful.
Colleges expect that candidates are more than just bookworms. As a result, extracurricular involvement is pretty much an expectation, if not a requirement. However, it's the particular extracurricular activities in which students choose to partake and the level of involvement and achievement they seek out within those activities that can set them apart. 
Finding unique or uncommon after-school activities
This doesn't merely mean becoming the captain of the basketball team or the president of the honors society, but it does mean putting your best effort into the meaningful after-school activities that you pursue. Some of the most impressive extracurricular accomplishments are very creative and are not associated with the student's high school. The more unique or uncommon an activity, the easier it becomes for a student to stand out. 
If you can find a unique or uncommon activity that you're passionate about, like starting a local nonprofit to serve your community or building a business around your talent or passion, admissions officers will surely be impressed. With any extracurricular involvement, be sure to note the accomplishments, transformations, personal growth, or improvements you experienced along the way. 
Keep in mind that colleges are looking for a wide variety of impressive characteristics from candidates; there's no shame in pointing them out if you feel you demonstrated or developed some of those traits throughout your extracurricular involvement.
How do you get a unique college application?
As extracurriculars have become more of a necessity to successful college applications, it's become harder and harder to stand out from other highly involved peers. US News and World Report have interviewed experts that concluded there are two options: to be the absolute best at a common extracurricular or to seek out unique and uncommon extracurriculars that will help students stand out. This solution is why most colleges are more impressed by extracurriculars that are independent of a student's high school. 
These independent programs don't just help students stand out because they're less common than school-affiliated ones; they demonstrate a student's independent ambition to seek out challenges and activities of interest. Even if those interests aren't at their fingertips, it presents the student as a highly motivated and driven individual. 
Beta Bowl Can Help
Beta Bowl is an excellent example of this. Students who may have an interest in business, or who want a unique differentiator and impressive project may seek out and participate in the Beta Bowl entrepreneurial extracurricular program. This is especially great for students interested in studying entrepreneurship or business in the future, or for those who want to show universities their commitment to take an independent project from inception to completion.
Students in Beta Bowl go through a 12-week program in which they form ideas to pitch a deck and viable ready-to-launch business. The program is entirely remote, so students from all over the country can participate, and between the weekly video lessons, peer group and individual startup mentor calls, and final pitch deck competition, students get the robust and interactive experience of building a business and presenting it to potential investors and other entrepreneurs. 
Additionally, the unique thing about Beta Bowl is that students paired up with an individual startup mentor can get a customs letter of recommendation specific to their journey, progress, and accomplishments throughout the program. This is the type of personal guidance that can help a student stand out over hundreds of similar letters coming from the same pool of teachers every year.
Related: Colleges with The Highest SAT Scores: A Complete Guide
What Will Help You Stand Out in the Application Process

Continue Maintaining Grades 
While most students realize and expect that the majority of their junior year and the start of their senior year will be spent preparing for and completing college applications, many fail to realize that their high school record doesn't end when they submit the final college application. 
There are two primary reasons to continue maintaining good grades and keeping up with extracurricular involvement. For one, you want to ensure that any acceptances you receive won't be rescinded, and it's not uncommon for colleges to request additional updates or a final end-of-year transcript to confirm your admission decision. The second reason is that a continued record of hard work and even improvement with impressive grades and extracurricular involvement can actually be the deciding factor that pushes a student over the line of the waitlist into the accepted category.
In fact, the best way to increase your chances of getting moved up from a waitlist and ultimately accepted is to provide voluntary updates with additional accomplishments, personal growth, and deep involvement.
Keep up extracurriculars
Extracurriculars are the best way to shine in these updates to your waitlisted schools. If you can pursue a unique and impressive extracurricular, in which you demonstrate significant learning, personal growth, or achievement, you will have a higher chance of getting bumped up from that waiting list. 
Once you've made it onto the waitlist for one of your dream schools, all the admissions committee needs is a little bit of convincing to put you over the edge. They want you to prove to them once and for all that you do deserve that spot of acceptance and would be a great asset to their school. It's your responsibility to go out there, create that proof, and change their minds!
Check out Beta Bowl for an extracurricular activity you can complete any year in high school.
On Your Application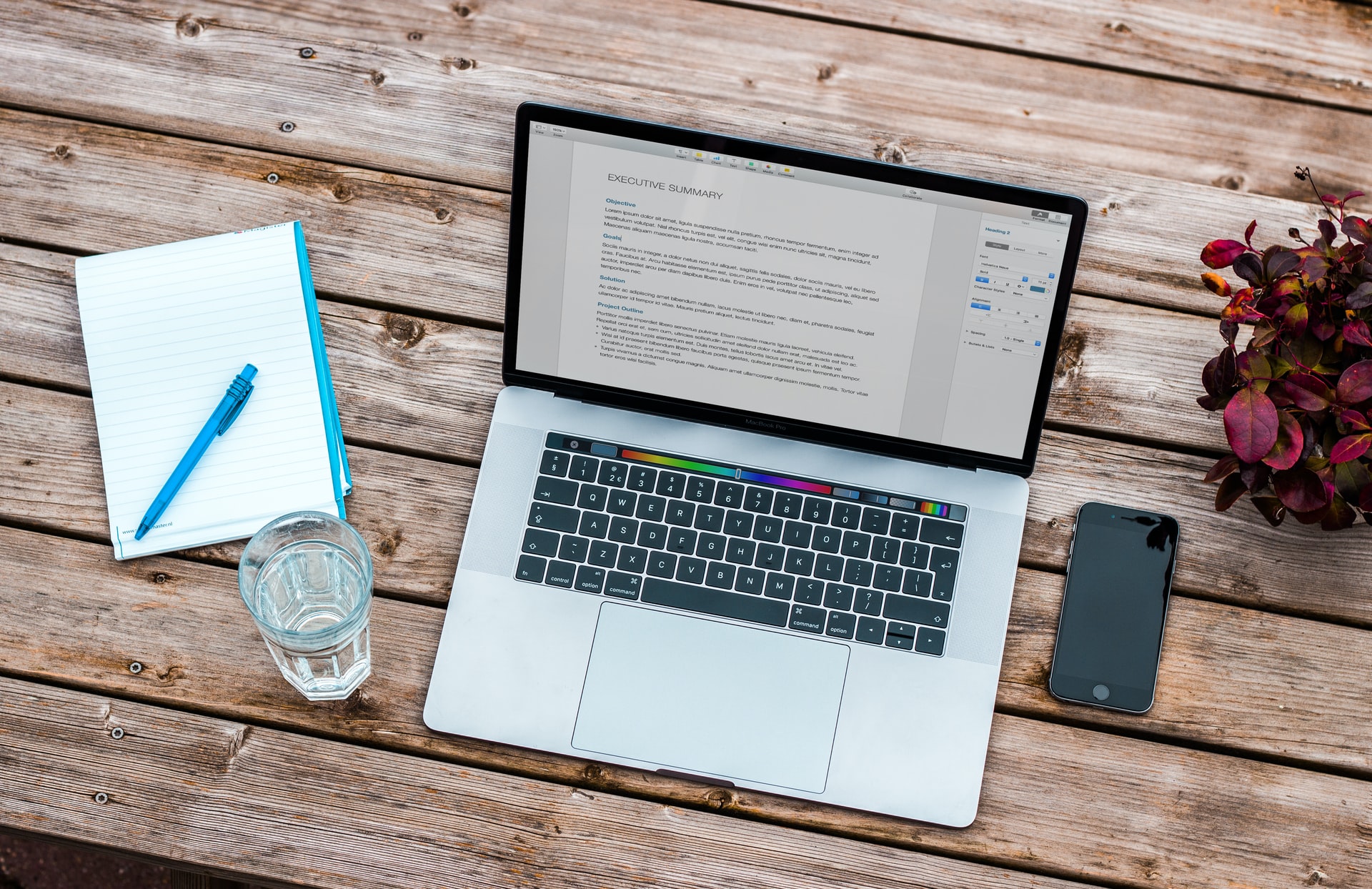 Tell a Story
The reason colleges require robust written applications, rather than merely accepting students based on their transcripts and resumes, is because they want to get to know the people they admit to their universities. Therefore, the goal of the application is to convey who you are and present a multi-faceted picture of the impressive, exciting, and accomplished individual that can diversify and play a significant role in the college. 
 Your essays and your application, in general, should provide a cohesive story that gives admissions officers a clear understanding of who you are, what you care about, and who you hope to become.
Highlight your personality
Admissions officers aren't robots, and they aren't dull people either. They're normal people just like you, and their job is to find the most exciting, unique, and impressive additions to add to their university. 
With that said, it's essential to highlight your personality throughout your application so these colleges can get a feel for what you'll add to the campus ecosystem. For example, you might have a great sense of humor, a passion for theater, and a heart for exploration and backpacking; whatever it is that makes you a little more unique and exciting is worth highlighting. 
Colleges would much rather fill their dorm rooms and dining halls with a diverse group of exciting people than a sea of straight-A students with no distinguishing personality traits or defining interests.
Emphasize innovation and creativity
Another thing colleges care about to an increasing degree is innovation and creativity. They don't just want accomplished applicants; they want those who will become change-makers, future leaders, and creators. Your academic record alone won't reveal these traits, and it's much more meaningful if you can "show" rather than "tell" regarding your innovation and creativity.
 For that reason, it's best to use unique extracurricular opportunities to demonstrate these traits, and once you've shown them through your actions and involvement, you can then elaborate it in interviews and on application essays. 
Programs like Beta Bowl help students hone and demonstrate these traits through an inspirational journey and achievement: Beta Bowl students must be innovative in developing their business idea and strategy, creative in their marketing and competitive advantage, and dedicated to taking projects to completion. They will be going through a process of forming an idea to pitch deck and viable business. This is why our students tend to highlight Beta Bowl as their top extracurricular activity, whether or not they plan on pursuing business or entrepreneurship in college.
Related: Virtual College Tours: What You Need to Know
Select the Right Recommenders
As we've mentioned, recommendation letters are another necessary piece of the application pie and a crucial one as well. It's vital to begin scoping out your potential recommendations as soon as possible. That way, you can start building a deep positive relationship with them by letting them get to know you both in and outside the classroom. 
When choosing teachers, it's best to select those who teach a subject you're passionate about, excel in, or have grown significantly in. Continuity is also important since teachers spend so little time with each student individually. So the longer you've known a teacher, the more experience they have to go off of when writing your letter. 
However, supplemental letters or letters from other supervisors, bosses, or mentors can be even more effective than those letters from teachers if these other recommenders worked more closely with you and can call upon more examples of how you've grown and what you've accomplished. That's precisely why our Beta Bowl startup mentors work individually with students on their unique business projects.
By the end of the 12-week session, a student will have had many hours of 1-on-1 calls with their mentor. Not only are they getting custom-tailored advice and feedback on each call, but they're also building up a personal relationship with their mentor. This relationship will ensure that they'll receive a highly personalized letter of recommendation that speaks to their unique journey, growth, and accomplishments throughout their Beta Bowl experience.           
Check out Beta Bowl for an entrepreneurship course that will foster your high school student's skills.
What Are Colleges Looking For?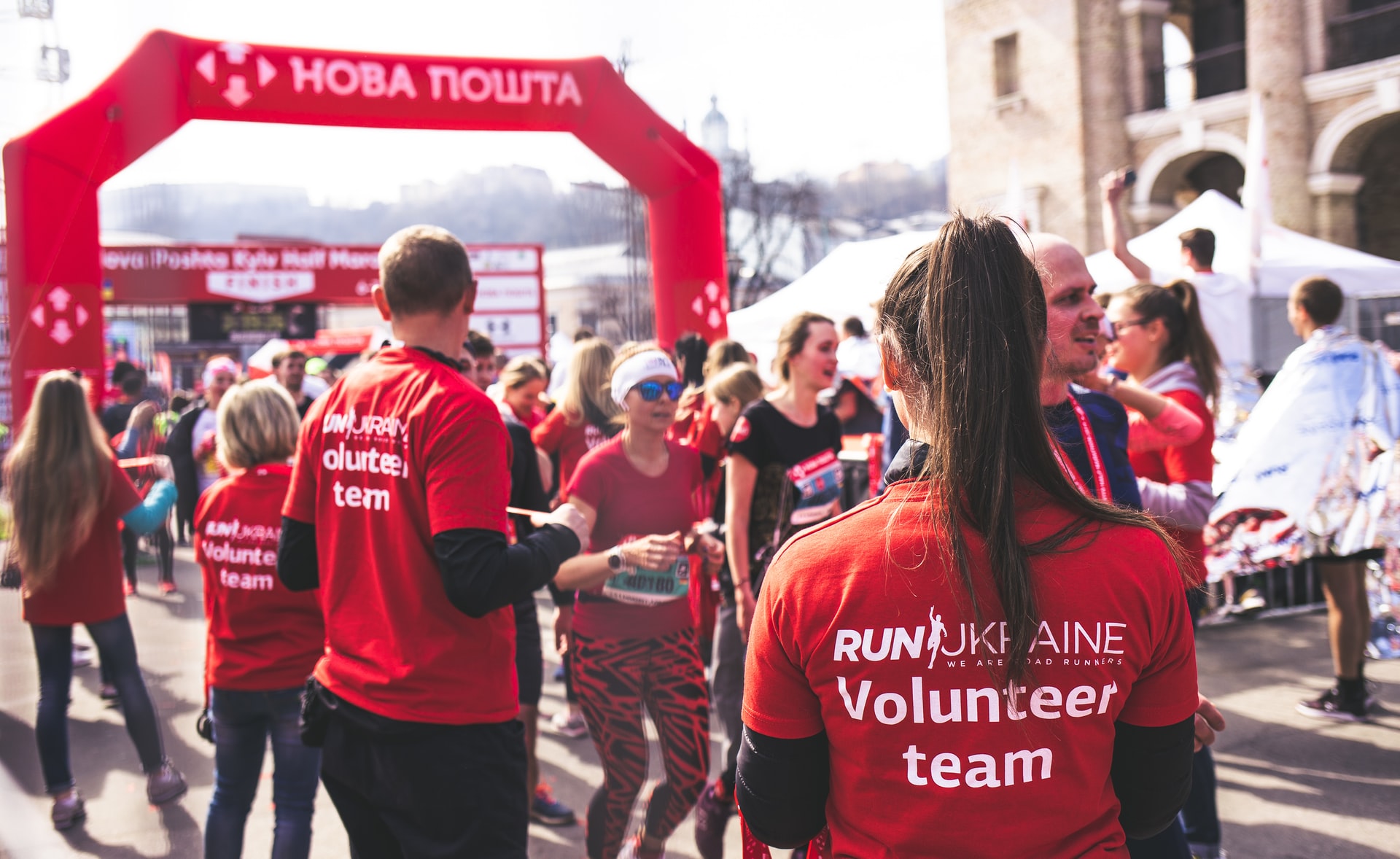 It varies from school to school, but a lot of the process is still ambiguous and not widely known. However, entrepreneurship is a quality that's growing in importance.
After learning all this, you might still be wondering, what's the secret? What's that one thing that colleges are looking for? The answer is that there isn't one answer. It varies from school to school, discipline to discipline, and to some degree, from year to year.
As an applicant, you should do as much research as possible and get to know what each school you're applying to emphasizes. You should also research the specific majors, programs, or disciplines within that college that you plan to pursue and see if they mention things they look for, and try to tie those into your application.
Since entrepreneurship is the fastest growing trend, colleges and universities are looking for innovative and creative candidates. They know that employers are looking for individuals with more entrepreneurial skills and mindsets. That is why colleges are searching for more successful, driven, and go-getter-type students who push themselves to take on new challenges, overcome obstacles, and create new opportunities. 
The best way to obtain acceptance is to present yourself as a unique, ambitious, and innovative student with an entrepreneurial mindset. You want to show colleges that you are ready to tackle new challenges and seek out unique opportunities. With these characteristics, along with a solid academic record and specific reasons for applying to the school in question, you should be set for an acceptance letter.
Final Note
High school shouldn't be a race to the college application deadlines. Everything students do and pursue in high school can help them become more well-rounded, intelligent, accomplished individuals, and better self-discovery. 
Even though Beta Bowl is an extracurricular enrichment program that many students tout on their resumes and college applications, the program offers more lifelong skills that can transcend the application process. Beta Bowl students may decide they do want to pursue a business or become entrepreneurs, and others may decide they want to become creatives or opt for finance, analytics, marketing, or tech. 
Whether or not Beta Bowl impacts a student's career pursuits, they develop the confidence and robust skillset to tackle any new project or challenge. Beta Bowl students learn that they can become and pursue anything they put their minds to. They are capable, smart, and resourceful enough to follow any dream. With that in mind, they can take the optimism and skillsets that they have obtained from the Beta Bowl program into college, future careers, and the real world. 
Now that you know what your teen needs to make their college application stand out, are you ready for a program that supports that? Our program will give them opportunities to participate in many of the things colleges love. Check out Beta Bowl today.