The average cost of college for the 2017–2018 school year was $20,770 for public schools (in-state) and $46,950 for nonprofit private schools. In a time of rising education costs and increasing student loan debt plaguing graduates, students often ask "how to pay for college?"All over the country, scholarships are a saving grace that all students should be aware of and pursue. 
Since most scholarship applications are free to submit, there's truly no reason not to neglect the free money opportunities out there and ease the financial burden of your future education. That said, earning scholarship money does require a student to be proactive and do a little hustling. You'll need to be vigilant about researching available scholarships early, make note of all application deadlines, and monitor your application progress to ensure you've provided any subsequent materials requested. That said, if you put in the effort now, your future education doesn't have to come at an exorbitant price tag.
And remember, once you have the right scholarships in mind, Beta Bowl offers entrepreneurship programs that will make your application stand apart instantly while also offering you the skills you need to get ahead in college. 
What Kinds of Scholarships Are Available? 
Some students may be scared off by the misconception that scholarships are only need-based, or alternatively, that they're only for top performers like valedictorians; that's just not true. There are all different types of scholarships, from merit-based to need-based, from those for women to those for underrepresented groups, to those from religious organizations and nonprofits. 
If a student is motivated enough to investigate the available scholarships out there, they might be surprised at just how many they find. Additionally, there are some scholarships that offer a full-ride, and others that offer a few hundred or a few thousand dollars. While a full-ride might sound nice, there's no reason to restrict yourself to the most-competitive scholarships out there. If you apply to a wide variety of scholarships, earning a few hundred dollars here and a few thousand dollars there could really add up, so it will be well worth applying when you're looking at your future tuition bill.
Related: Traits That Colleges Look for in Applications
Where to Find College Scholarships
The good news about scholarships is that they're virtually everywhere and finding out about them shouldn't cost you a dime. The type of scholarship and the organization providing it will determine where information about the scholarship will be posted, but there are still a few staple places you can look for scholarship listings and information.
Idea #1: Look at the College Itself
One place every college-bound student should consider looking for scholarship opportunities and applications is at each particular college they apply to. If you go to the university or college in person, you can visit the financial aid office and inquire about scholarship opportunities. They should mention both need-based and merit-based options. 
That said, if you can't make the in-person visit, a quick search on the school's website or a google search for scholarships for that university should bring up the options. While in some cases, students need to be nominated by their high school for a scholarship, most university scholarship allow students to apply directly online.  
Idea #2: Scholarship Search Tool
Every student should utilize the US department of labor's free scholarship search tool, which currently has over 8,000 scholarships, fellowships, grants, and financial aid opportunities for students of all different levels. They offer scholarships for current high school, college, and even graduate students, and many of these scholarship awards exceed $1000, so there is substantial aid available to the motivated students who seek it out. 
Additionally, these scholarships vary from the narrow, targeting students of a certain ethnicity or academic discipline, to the broad, open to all students of a certain grade level. This search tool also allows you to search by keyword, so you can seek out the scholarships that would best pertain to you and your strengths, rather than wading through all 8,000 to find those for which you qualify. 
Idea #3: Federal and State Grant Agencies
While you can find a lot of scholarships from the universities and colleges to which you're applying and the US department of labor's search tool, you shouldn't forget to check out federal agencies, your state grant agency, and your library's reference section. Federal agencies may focus more on need-based financial aid, but even if you aren't sure you'll qualify for substantial aid, it's worth applying, and it's free. 
You never know the type of aid you may be awarded, and it could range from loans to work-study to grants, all of which are worth considering if available. Additionally, your library's reference section may be a good place to stop by as well, since they may have other information about specific scholarship, loan, and financial aid opportunities for you.
Idea #4: Foundations and Organizations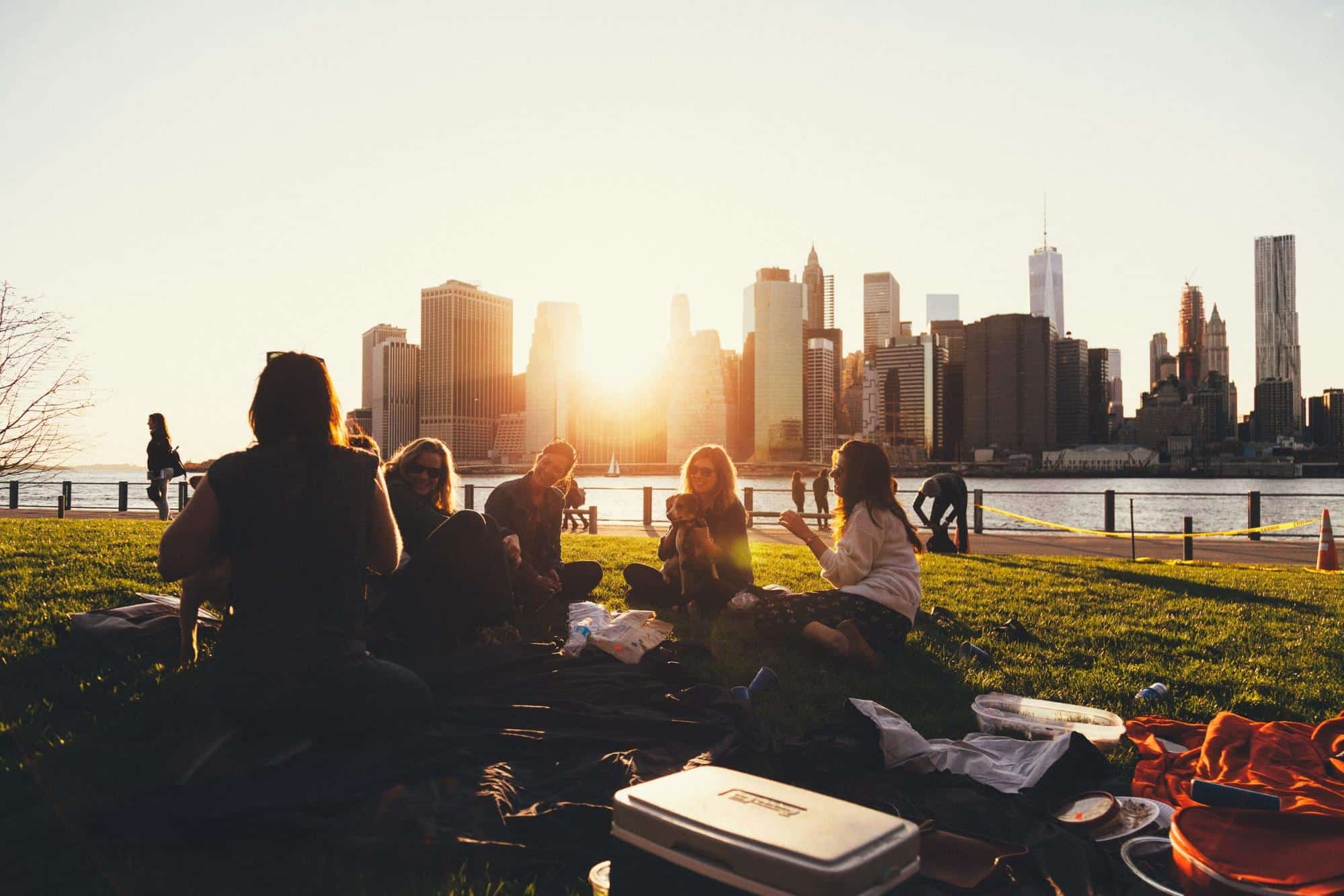 There are actually a wide variety of foundations, institutions, and organizations that may be completely unrelated to education, but that still offer scholarship opportunities for students. You should check with local religious, ethnicity-based, or community organizations, especially ones where you may already be an active member or participant. Local businesses and civic groups may also offer scholarships from time to time. 
Professional associations related to your future field of study are a great place to look online, especially if you've already demonstrated your dedication to your selected area of study through your elective classes or extracurricular involvement. Finally, if you work a part-time job, you should check with your employer, and if not, you should be sure to check with your parents' employers, as many large companies do offer some forms of financial aid to the children of their employees.
When Do I Apply for Scholarships?
Scholarship deadlines vary, but many come due between a student's junior year of high school and their senior year graduation. It would be best to start looking as early as a sophomore or early junior year, and if you find that you are a bit early, you can jot down the scholarships you may be interested in for the following year and save yourself the time researching them when you're a busy upperclassman. 
That said, you definitely want to begin your scholarship search by the start of your senior year, and from there it should be a constant process of monitoring available scholarships, deadlines, and new scholarships to be announced. A weekly calendar reminder is a great tool to make this exercise easy and painless and to ensure you don't miss a deadline or scholarship opportunity.
Related: How to Make Your College Application Stand Out
How Do I Apply for Scholarships I Found? 
Scholarships are not a one-size-fits-all thing, and every scholarship has its own qualification and application requirements. You should check the scholarship website for all required application materials and deadlines, and most will have both an online and mail-in application option.
Letters of recommendation
Similar to college applications, some scholarships require or request letters of recommendation from teachers or mentors to be submitted as part of your application materials. You should approach these recommendation requests similar to how you would approach college recommendation letter requests. 
Find the teachers or mentors who can best speak to your strengths and personal growth and approach them with a very simple, direct ask. It helps if you outline exactly what the scholarship is and what you would like the teacher or mentor to highlight in their recommendation of you, and most will be not only willing, but flattered to be asked.
Write college application essay
Another similarity between college applications and scholarship applications is that many will require essays. The most important thing about your essay answers isn't your political correctness or the wisdom you convey; the most important thing is that you sound genuine and stand out. 
The best way to win over readers with your scholarship application essays is to write what other applicants won't; in other words, don't be boring. You should still be sure to have at least a couple trusted peers or adults read and critique your essay, but make sure that with any changes you implement, you still stay true to your unique and genuine viewpoint.
Prepare for interview
Not every scholarship will require an interview, but most of the bigger ones will, and this is often a last or penultimate step ahead of the selection of the scholarship winner. While this interview is important, it's kind of like the essays, in that you want to remain unique and genuine. The scholarship may not be awarded to the most poised interviewer, but rather to the one with the most gripping, unique story and well-formed, sincere opinions. 
Additionally, the most important piece of advice to ace a scholarship interview is to find out what the interviewer or scholarship selection committee is looking for, and explain how you can fill their need with the skills, ambition, and attitude they're seeking in a successful candidate. Think about what they want and how you fit into that box, rather than simply declaring why you deserve the scholarship. And of course, when it comes to interviews, preparation should include practice, practice, practice!
Scholarship Application Tips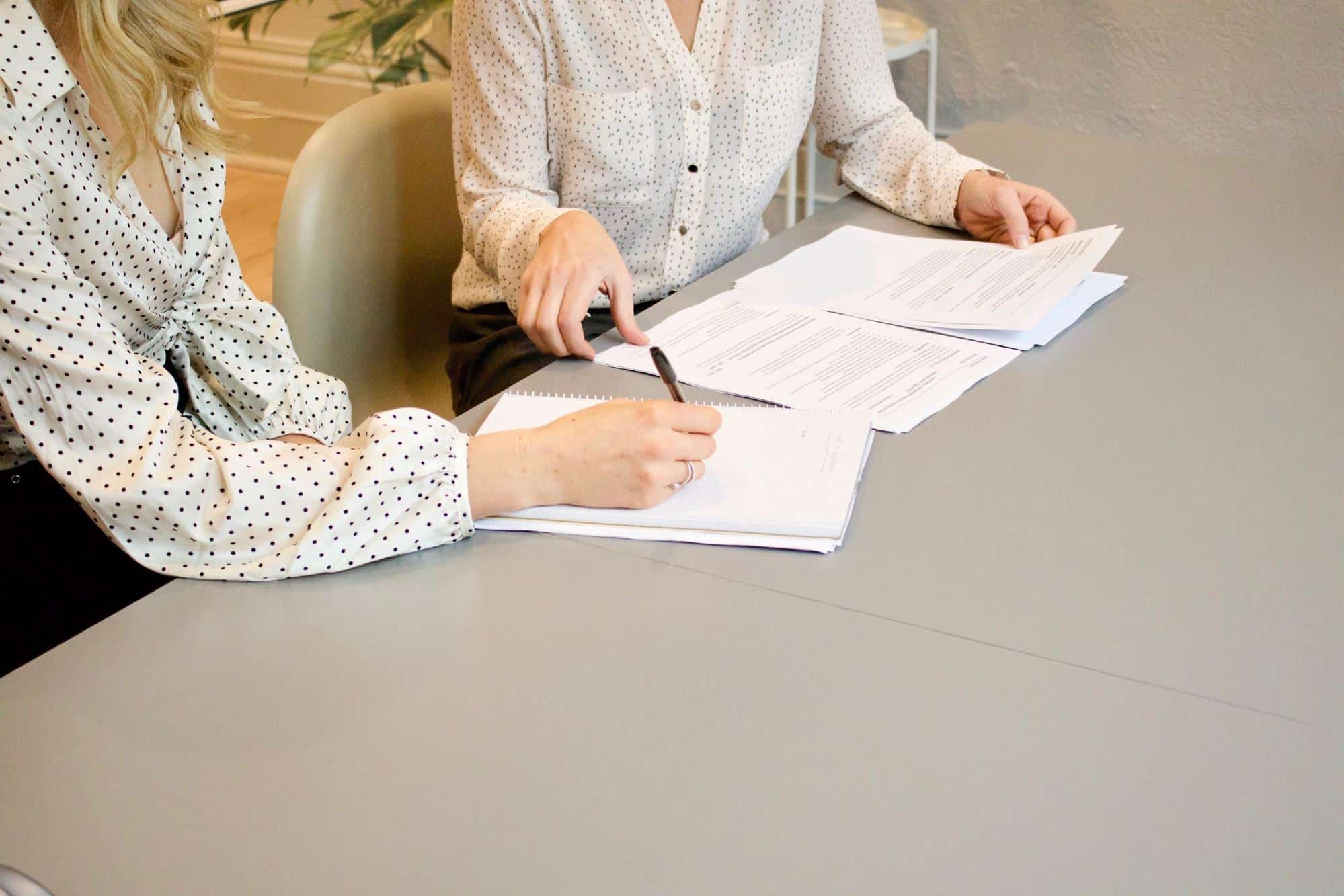 Tip 1
The first scholarship application tip is to re-frame your mindset: rather than focusing all your time and energy on one or a few big scholarships and hoping to get a full ride to the school of your dreams, broaden your horizons! You should seek out and apply to every scholarship for which you're qualified! This way, whether you get those big ones or not, you'll still have the greatest chance at earning substantial financial aid to offset the cost of your future education.
Tip 2
Along the lines of applying to as many scholarships as you can find, one way to get ahead is to seek out those obscure scholarships your peers probably don't know about. You can do this by spending time researching what scholarships are offered by local community centers, religious organizations, ethnic organizations, and professional associations. 
Most of your peers won't go beyond your high school career center or one broad scholarship website. By seeking out the less common scholarships, you up your chances of earning those funds, especially since there's less competition for them in the first place.
Tip 3
One way to increase your chance of standing out and winning some of these scholarships is to develop your unique pitch and differentiator. You will be competing against hundreds, thousands, and maybe even tens of thousands of other bright, motivated, go-getters. What makes YOU a unique and valuable addition to the university or deserving of the scholarship at hand?
Tip 4
The final tip is to start your scholarship search early, but continue it late, even into your senior year of high school. New scholarships will continue to pop up throughout your high school senior year and even once you're in college, and keeping a pulse on the scholarships out there will give you the greatest opportunity. 
How Do I Get My Scholarship Money?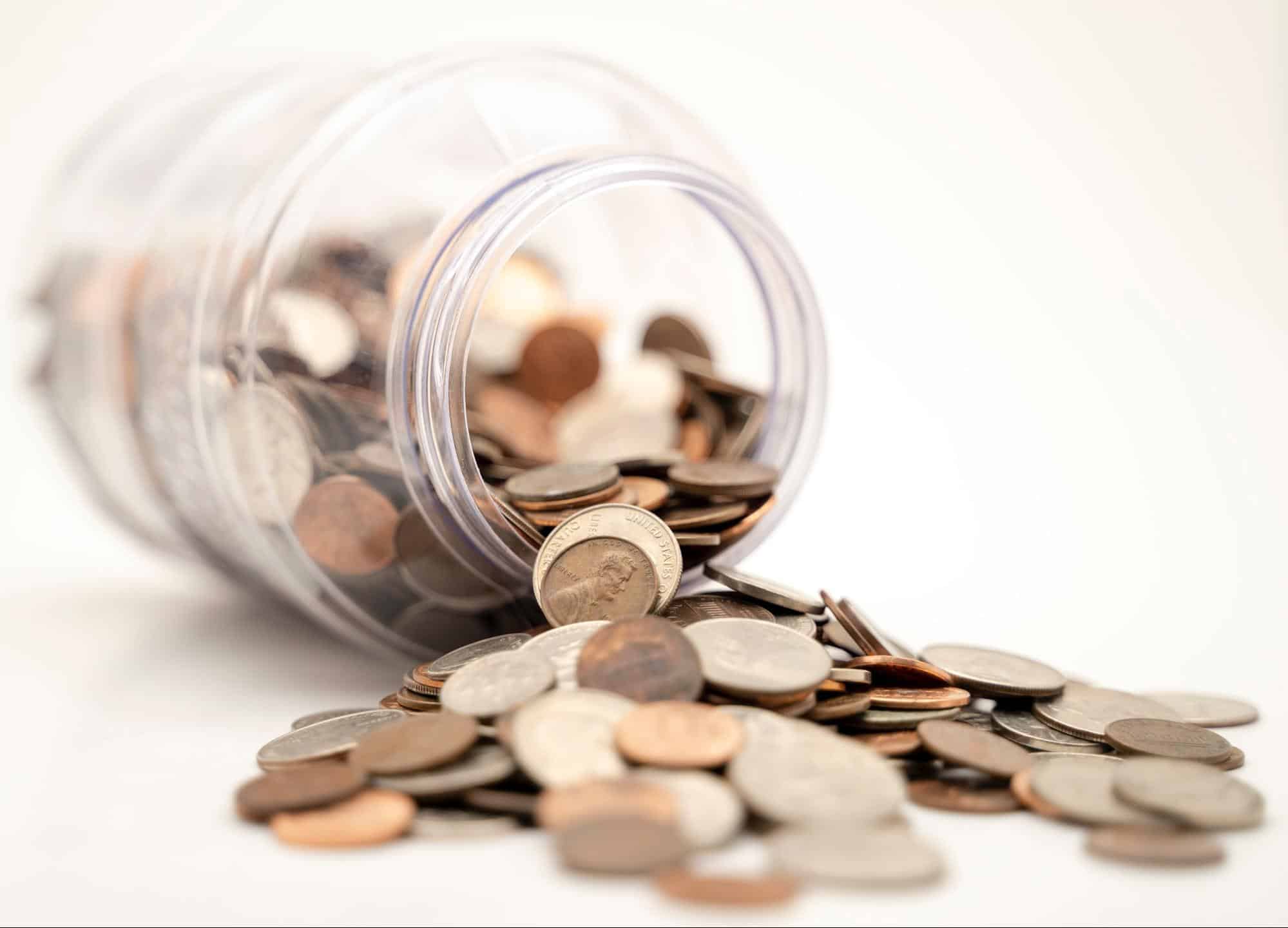 Once you've been notified of and congratulated for your successful scholarship winning, it's now time to secure the funds. This varies scholarship to scholarship, so you'll have to check with the particular scholarship organization who awarded you the winnings. They'll most likely give you the instructions upon your congratulatory email, but if not, be sure to reach back out and ask. 
The options vary from the funds being applied directly to your tuition to a direct deposit to a stipend or a check, so it's important you confirm the method of funds transfer to ensure the scholarship organization has all the necessary information from you to get your winnings to the right place.
Conclusion
Education these days can be very expensive, and scholarships are a great and valuable tool to ease that financial burden for students. That said, earning scholarship money largely relies on the student to be proactive and seek out the opportunities and apply. As long as you cast a broad net with your scholarship applications, start your search early and don't end it until you've secured the funds you were seeking, you should find success in earning money to offset the cost of your future education. 
Additionally, the process of applying to scholarships will help prepare you for future applications and interviews and sharpen your communication skills, professional writing, confidence, and independence all around. Ahead of these scholarship applications and college decisions, it's important that you build a unique and impressive skill set, resume, and student profile yourself, so if you're still an underclassmen, extracurricular involvement and independent projects can truly elevate your potential when it comes time to apply. 
This is why we encourage many freshmen, sophomores, and juniors to participate in extracurriculars like Beta Bowl, where they build their own unique business, amass an entrepreneurial skill set, and demonstrate their commitment to taking an independent project from inception to completion. This is the type of unique involvement that can make for a great essay topic and can ultimately help you stand out above your peers and other scholarship applicants.