As a high school student, you may feel overwhelmed by the amount of information available online. This article will discuss some popular phone apps for high school students and how you can use them to study more effectively and become more productive. However, this list isn't just for high schoolers – any student or worker can benefit from using new technology to their advantage.
Related: Why High School Is Important and How to Make the Most of It
With the rise of social media and the use of popular apps like Instagram and Tik Tok, it's becoming more and more challenging to remain focused when you work. However, you don't have to avoid social media to be productive – and GoConqr is the perfect example of this.
GoConqr is an educational, social media app that allows you to join learning groups and post findings on various topics. You can 'like' other people's contributions or amass 'likes' on your content from doing this.
GoConqr is a great way to form connections with others and collaborate via social media while remaining focused on the subject you're trying to learn.  
If you're a student or a parent of a student and you want more great insights on how to prepare for your future Beta Bowl can help. 
SimpleMind is a mind mapping tool to organize your ideas via its simple platform. Mind maps are an organizational schematic that involves drawing out ideas and connecting them. Mind maps are useful because they represent complex ideas and can depict the interaction between thoughts.
SimpleMind is targeted towards younger students as its ease of use makes it a simple mind mapping tool. The program features auto layouts that make it extremely easy to create mind maps even for middle or elementary school students.
The SimpleMind application is also great for creating new ideas, as the tool can help spark your memory and recognize hidden patterns.
Overcoming distractions is extremely hard, especially in this digital era, where distractions are only a phone-unlock away. Many elementary, middle, and high school students are plagued with constant distraction, unable to focus on their work for long periods of time. 
Offtime is a phone application that helps you focus on your work while staying off distracting websites or applications like social media. Simply put, Offtime will shut off distracting apps for a period of time when you're trying to work to prevent the distractions immediately. For example, the app can block notifications or texts and calls. 
Without a doubt, PowerPoint is one of the most ubiquitous (and high quality) presentational platform available. Prezi is a free (with paid options) alternative that includes a phone app that can revolutionize the way you present information. 
Rather than slides (as in PowerPoint), Prezi involves a large mind map that functions as a unique presentation platform. From this large map of circles, you traverse through the circles and display each portion's ideas. 
Prezi can function as a better presentational application because it is simple to use and more unique. Prezi also offers unique suggestions to make your final presentation stand out and entice your audience.
Related: 20 Tips for High School Freshmen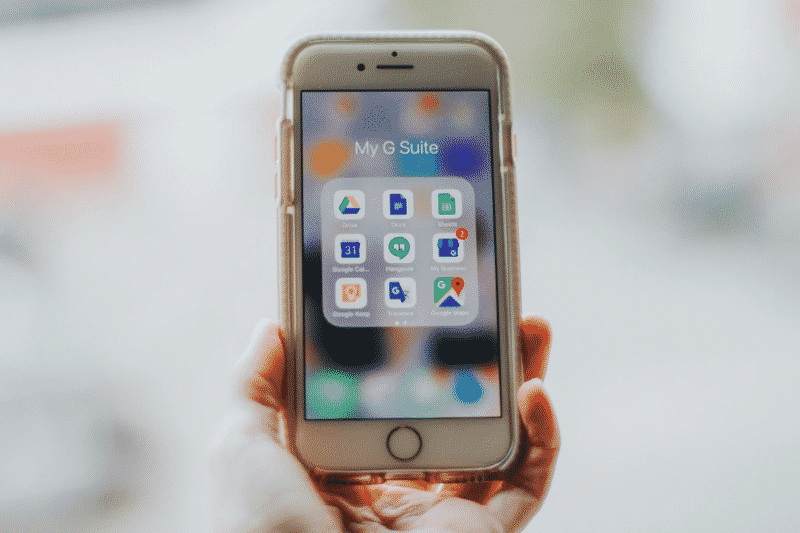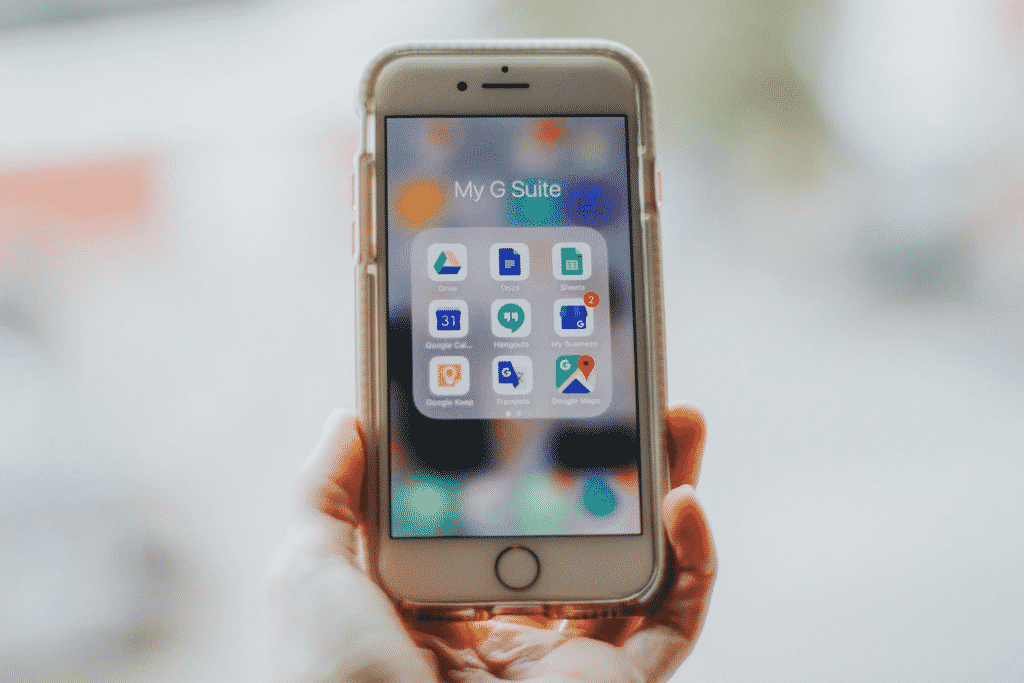 The Google Productivity Suite (Docs, Sheets, Slides) are all compelling and widespread tools that any student should have on their phone. Although we don't recommend using your phone to complete assignments, since it is likely more time-consuming and less efficient, having these apps will make it easy to view or touch up your work quickly.
Additionally, if your school uses the Google Classroom platform, installing the Classroom app is likely a helpful addition. While it may be challenging to complete assignments entirely on your phone, there are several cases where your phone may be used. For example, if the assignment requires taking a picture of a worksheet and submitting it, it is much easier to use the app than to transfer the image to your computer for submission.
The 'Graphing Calculator' calculator app is an excellent tool for any student taking advanced mathematics or quantitative courses. This app has most of a full graphing calculator features, potentially replacing the need for the large bulky calculators required by many high school classes.
While you'll need your real calculator for school, especially during tests and quizzes, this application can make quick math problems much easier. We recommend only students who particularly need the graphing mechanics (Algebra II and up, Physics, Statistics, etc.) get this app, as other math classes can likely take advantage of a more simple calculator application.
'Headspace: Meditation and Mindfulness' is one of the most popular meditation phone applications on the market today. This app is used by many students, professionals, and others to achieve mindfulness in between their daily work.
Meditation is a proven way to unwind and relieve stress from your work or school. This app provides a plethora of courses tailored to you that will help you destress. If you make meditating for a few minutes a day a habit, you will clear your mind and work more effectively.
Related: How To Avoid A High School Burnout: Tips For Teens
Evernote is an essential app to keep track of your assignments and organize your notes for classes. Evernote's intuitive system helps you store all of your notes with folders, tags, and other organizational tools to make your work the best. If you prefer typing notes to writing them, this is the app for you.
However, Evernote is for much more than just notes – Evernote can store any form of typed documents such as to-do lists and webpages. Since Evernote also has an app for computers and tablets, all of your notes will be accessible from any device. 
Notion is another extremely powerful note-taking tool that, while it may be more challenging to learn, has many features to be taken advantage of. Notion organizes 'pages,' which are detailed notes, into folders and directories to be stored across your account. You can access various views of the folders from your homepage to easily find your notes or assignments. Notion has great built-in templates to keep track of classwork, job applications, and more.
Additionally, if you have a school email ending with .edu, you are eligible to upgrade to Notion's professional platform for free. 
Quizlet is a very common application with various tools to help you learn your information better and share your flashcards with your friends. Quizlet allows you to create entire flashcard sets, organized by class or subject, and publicly share these sets.
The best part of Quizlet is the various learning methods – you can take an exam on your set of flashcards, review them usually by flipping from term to definition, or play games with the cards. Quizlet has an integrated leaderboard to challenge your friends to learn the study terms. Quizlet is a great application to make learning fun and accessible. 
Related: Do High School Grades Matter? Your GPA and Other Metrics
Closing Thoughts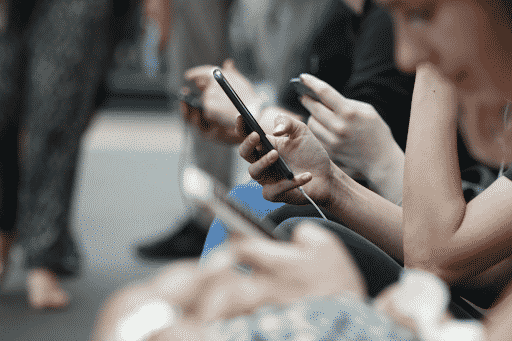 While you may think of technology as a distraction, it can be a blessing in disguise if used correctly. By taking advantage of the aforementioned applications, you can better organize your work and make sure your studying is done as efficiently as possible. Next time you don't know where to take your notes, you find yourself on social media too much, or you have some other technical problem, consider using your phone as your next studying tool.
Looking for leadership opportunities for teens? Check out what Beta Bowl has to offer!