When choosing a college or university for your student, it's important to consider the environment that would be the most academically challenging, rewarding, and beneficial, based on the individual student's needs and interests. Gifted students, who may be among the top of their class, should still be thoughtful about which schools will best cater to their needs and interests. In particular, they would thrive best in academically challenging classes that move at a fast-enough pace to keep them engaged, while being surrounded by a student body of like minded, bright, intellectually curious peers. Additionally, gifted students may perform best when taught by educators who go out of their way to spark deep conversations about the topic at hand and probe the students to apply their knowledge in a practical, real-life setting. This all varies by class, student, subject, and teacher, but certain universities do provide a more conducive environment for gifted students to thrive.
Related: How to Get College Scholarships
What is a Gifted Student? 
A gifted student is a student who is clearly above-average in one or multiple categories, but this can look very different from student to student. Some students are academically gifted, or gifted in certain subjects, while others may be creatively gifted. Gifted students tend to advance through a task or curriculum faster than their non-gifted peers, and they may arrive at a deeper level of understanding quickly and with little apparent effort. While there isn't a hard and fast rule as to "how above-average" one must be to be considered gifted, it is typically students in the top 10% in relation to the national norm. These students have clear strengths, but if they aren't cultivated properly, in a conducive setting, a gifted student's potential can be underutilized, so it's important to identify giftedness early and make accommodations to ensure the student lives up to their potential. 
What Makes a School Ivy League?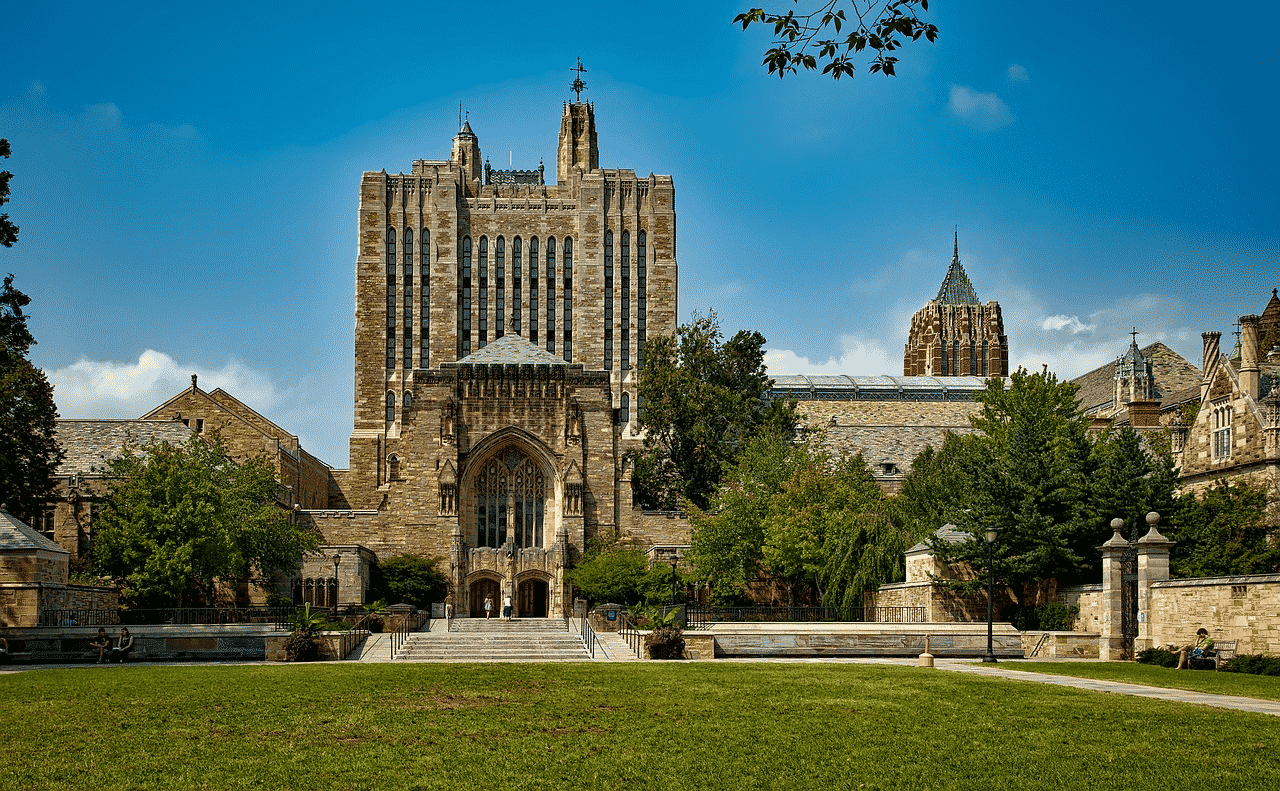 Despite its usage in everyday language, the term "Ivy League" is not simply a descriptor for "impressive university" or "top college." The Ivy League specifically refers to eight schools in the Northeast US, which have developed a reputation as being among the best, most academically rigorous, and most selective schools in the country. However, the Ivy League was initially formed out of the schools' athletic rivalries, though now they're all much better-known for their prestige and challenging academics. The Ivy League universities include Harvard, Yale, Princeton, Columbia, Cornell, Dartmouth, Brown, and University of Pennsylvania. Their acceptance rates range from 5% to 15%, and students must typically be at the top of their high school class to get into these schools. In addition to their prestige and academic rigor, they are known for their alumni networks, and graduates are often helpful connections for current students seeking to break into their field.
School #1: Yale University
Location: New Haven, Connecticut
Tuition: $55,500 per year (undergraduate)
Why It Stands Out
Yale stands out as a research university and liberal arts college rooted in 300 years of tradition. Yale undergraduates enroll in the liberal arts college, which has 2,000 courses and 80 majors. Yale students are best known to excel in the arts, humanities, social sciences, sciences, and engineering. Yale is unique in that students are randomly assigned to residential colleges, and this helps preserve the intimacy of a small college. Additionally, Yale meets 100% of financial need for all students, without loans, which enables students from all backgrounds and socioeconomic statuses to enroll.
What They are Looking For
Yale is looking for intellectually curious students who have demonstrated a self-driven, go-getter nature, as well as an affinity for independent research. Yale seeks out students who have indicated and pursued a specific interest in one of the university's areas of discipline or research. Being a liberal arts college and research institution with a focus on the arts, humanities, social sciences, sciences, and engineering, they particularly favor applicants who have gone out of their way to pursue any of these fields prior to college, especially outside the classroom.
Need Help getting your teen into the best college? Beta Bowl can help your child stand out and be on top of the competition 
School #2: Harvard University
Location: Cambridge, Massachusetts
Tuition: $51,925 per year (undergraduate)
Why It Stands Out
Harvard is the oldest college in America, founded in 1636, and like Yale, it's steeped in tradition. As a liberal arts university, Harvard allows students to take their time and explore their interests before choosing a major, and they encourage both research and study abroad to aid in that exploration. In fact, 70% of Harvard undergrads do some form of research and/or international study during their four years, and Harvard ensures with their financial aid that all students are able to take advantage of these opportunities. The top three most popular majors at Harvard include Economics, Computer Science, and Political Science and Government. Harvard also has a very active Greek community, and as a mid-sized school with 98% of students living on campus all four years, the student body is very close-knit. Along those lines, the alumni network is also very active, which is a great asset for students seeking jobs after graduation.
What They are Looking For
Like Yale (and all the other Ivy Leagues), Harvard is looking for motivated, self-driven candidates who have taken charge of their academic career both in and outside of the classroom. While applicants don't need to have their future planned career path set in stone, they should have demonstrated their interest in or exploration of one or multiple disciplines or areas of focus through independent (outside-the-classroom) pursuits. Additionally, since Harvard's three top majors are Economics, Computer Science, and Political Science and Government, students who have shown a significant interest and involvement in any of these three areas may stand out as a good fit for the university.
Related: College Versus High School
School #3: Princeton University
Location: Princeton, New Jersey
Tuition: $52,800 per year (undergraduate)
Why It Stands Out
Princeton emphasizes undergraduate education as their top priority, and they offer two degrees: either A.B. for liberal arts students or B.S.E. for students of engineering and applied sciences. Students in both programs have a combination of general education requirements, as well as independent research. One unique aspect of student life at Princeton is the group of famous eating clubs. Eating clubs are private social organizations, some of which have a rigorous application process to enter. In addition to the eating clubs, there are several Greek organizations and other student groups that keep the student body segmented into close-knit groups. Housing varies from the typical dorms to themed residential colleges, which are centered on a common interest and enable students to live among like-minded peers. The three most common majors at Princeton are Computer Hardware Engineering, Economics, and Public Policy Analysis.
What They are Looking For
Princeton is looking for students to round out an impressive student body of diverse viewpoints, backgrounds, and talents. Initially, they are looking to see that students are intellectually curious and have challenged themselves academically and personally, both inside and outside the classroom. Following that, they want to see what "special sauce" an applicant will bring to the campus and student body. This is where a student's unique hobby, extraordinary talent, or independent project can set them apart and help them gain admission. Additionally, students who are able to articulate why Princeton is the school for them and what they would bring to the university have a greater chance at admission.
School #4: Brown University
Location: Providence, Rhode Island
Tuition: $58,404 per year (undergraduate)
Why It Stands Out
While Brown is another selective, prestigious, and rigorous Ivy League school, it does have one distinguishing feature: the great freedom it offers students to create and pursue their own academic paths. Brown's open curriculum and eclectic atmosphere make it a good fit for create, independent-minded students who want to approach their education and futures in a less traditional way. This means that, outside of the requirements for a student's major, they can take any other courses of interest, and there are no general education requirements. Students can also take any class on a pass/fail basis, which encourages exploration of new subjects without the stress of the impact on their GPA. Additionally, Brown has a reputation for being one of the most progressive schools in the country and the least competitive of the Ivy Leagues.
What They are Looking For
Since Brown has a unique approach to higher education, and one that differs from many of the other Ivy League schools, they also attract and look for a slightly different breed of candidate. Of course, they still expect intellectual curiosity, ambition, and motivated go-getters who have demonstrated their thirst for learning and high achievement both inside and outside the classroom. However, Brown also looks for open-minded, free-thinking students with unique perspectives and outside-the-box interests that will add to the creative and diverse student body and benefit from Brown's unique structure.
School #5: Columbia University
Location: New York, New York
Tuition: $61,788 per year (undergraduate)
Why It Stands Out
Being located in the City of New York is one defining feature of Columbia, as students are typically integrated into the New York environment and culture, just as much as they are into Columbia University. This is one factor that makes Columbia a good fit for those looking to explore the real-world, beyond their university campus. Columbia has a Core Curriculum required for students in the liberal arts college, though Columbia also has the Fu Foundation School of Engineering and Applied Science, which doesn't require every single class from the core curriculum. That said, the Core Curriculum has a heavy emphasis on reading and writing, especially of classical literature, so if that doesn't appeal to a student, they may fare better in the School of Engineering and Applied Science or at a different university altogether. One other defining feature of Columbia is its record of student activism, which is often mirrored in the students who are most attracted to the university. Columbia is the most racially diverse Ivy League school, with 62% of its 2019 student body identifying as students of color. 
What They are Looking For
Columbia University is looking for students who are academically inclined, self-driven, and intellectually curious, as most top colleges seek. However, Columbia also looks for students who have demonstrated a significant independent passion in and outside of the classroom. Additionally, Columbia admits many students who are passionate about political engagement, as they tend to fit well with the school's history and culture of activism. Columbia seeks to admit a very diverse student body, and they accept a high percentage of international students, as well as an ethnically and racially diverse group. Finally, Columbia seeks out students who would thrive in both their academic environment and the city environment around them, so those who have a specific draw to NYC may make a better case for their acceptance.
School #6: University of Pennsylvania
Location: Philadelphia, Pennsylvania
Tuition: $57,770 per year (undergraduate)
Why It Stands Out
Similar to Columbia, the University of Pennsylvania is located in an urban setting (in the University City neighborhood of Philadelphia), which offers students many local opportunities for internships, employment, and cultural events. UPenn has four undergraduate schools: The College of Arts and Sciences, the School of Engineering and Applied Science, the School of Nursing, and the Wharton School of Business. UPenn is specifically known for its School of Nursing and the Wharton School, which sets Penn apart from the other Ivy League schools, which tend to focus more on a liberal arts education. Along those lines, the most popular majors at UPenn include Finance, Economics, and Nursing. UPenn does have a prominent Greek life presence, but it also houses a College House system, which includes 11 distinct communities for students to network with like-minded peers.
What They are Looking For
Admissions officers at the University of Pennsylvania don't just look for bright and intellectually curious students; they look for those who plan to apply their knowledge in service to society to the UPenn community, the city of Philadelphia, and the world at large. Candidates who are able to articulate their unique passions, long-term goals, and any service-related interests may stand out among the rest. Additionally, students who are drawn to and have demonstrated an interest in nursing or business may have a greater chance of admission, as they will have an easy time explaining "why UPenn is their school of choice." Finally, being so integrated with the city of Philadelphia, UPenn looks for students who have a particular interest or connection to the area, or at the least, a good reason for choosing to pursue higher education and possibly a future career in Philadelphia.
School #7: Dartmouth College
Location: Hanover, New Hampshire
Tuition: $57,638 per year (undergraduate)
Why It Stands Out
Unlike Columbia and UPenn, Dartmouth is based in a suburban location with picturesque greenery, which tends to attract a more outdoorsy crowd than some of the other Ivy League schools. Dartmouth makes a big point to focus more on their undergraduate program than their graduate program, which is also why it's called a "College", rather than a university, despite having graduate students. Dartmouth is also the only Ivy League school that operates on a quarter system, rather than the more popular semester system, so there are three grading periods in a typical school year, rather than two. The one advantage of colleges that operate on a quarter system is the opportunity for students to take more classes, since they have an extra semester's worth of classes each year. However, that also means that classes on a quarter system may move at a faster pace than those on a semester system, since there's less time to fit in the entire curriculum. Among all the Ivy League schools, Greek life plays the largest role at Dartmouth, with more than half of all undergraduates involved in Greek life. Finally, Dartmouth is much smaller than the other Ivies, and between the smaller student body size and being in a secluded location, the undergraduate community is very close-knit.
What They are Looking For
In addition to intellectually curious overachievers and top performing high school students, Dartmouth seeks out well-rounded students who have successfully demonstrated their passions, beliefs, and interests both in their application and throughout their high school journey. Dartmouth looks at students from a holistic viewpoint, and rather than seeking out those with one extraordinary talent or specific area of focus, they seek out those multi-faceted students who have explored multiple avenues of interests outside the classroom. Additionally, Dartmouth seeks to admit students who would be a good fit for the school, so they prefer to see those who have indicated a preference for a smaller school, to whom a close-knit student body is a priority. 
School #8: Cornell University
Location: Ithaca, New York
Tuition: $57,222 per year (undergraduate)
Why It Stands Out
Cornell has the largest undergraduate enrollment of any of the Ivy League schools, with over 14,000 full-time students, and its campus is among the largest of the Ivy Leagues and features a stunning, natural (outdoorsy) environment. Thanks to its size and combination of both public and private funding, Cornell's atmosphere is most similar to a large public university. The undergraduate experience at Cornell is unique due to its seven undergraduate schools, which include the highly ranked agriculture and engineering schools, as well as the School of Hotel Administration. Cornell is known for its specialized and unconventional programs in a wide variety of fields, which allows undergrads to custom-tailor their educational journey. 
What They are Looking For
Cornell is looking for four main things in applicants: their intellectual potential, their character, their involvement, and their reason for choosing Cornell. Successful applicants will have demonstrated their intellectual potential by challenging themselves with the most advanced courses and risen to the challenge by excelling in these courses. In terms of character, Cornell seeks out honest, open-minded, empathetic students who take initiative in their academic and personal lives. Cornell also likes to see outside-the-classroom involvement in multiple areas, from extracurricular activities to community involvement to possibly work experience and any other talents or passions that have played a large part in a student's life. Finally, Cornell wants to see exactly why a student has chosen Cornell, what they would bring to the university, and why this university would be a mutually good fit. Much of this can be indicated through a resume and application essays, so be sure to elaborate on each of these four points as much as possible, if you're seeking admission to Cornell.
Beta Bowl can help your child develop the most critical skills to excel in college and beyond
Conclusion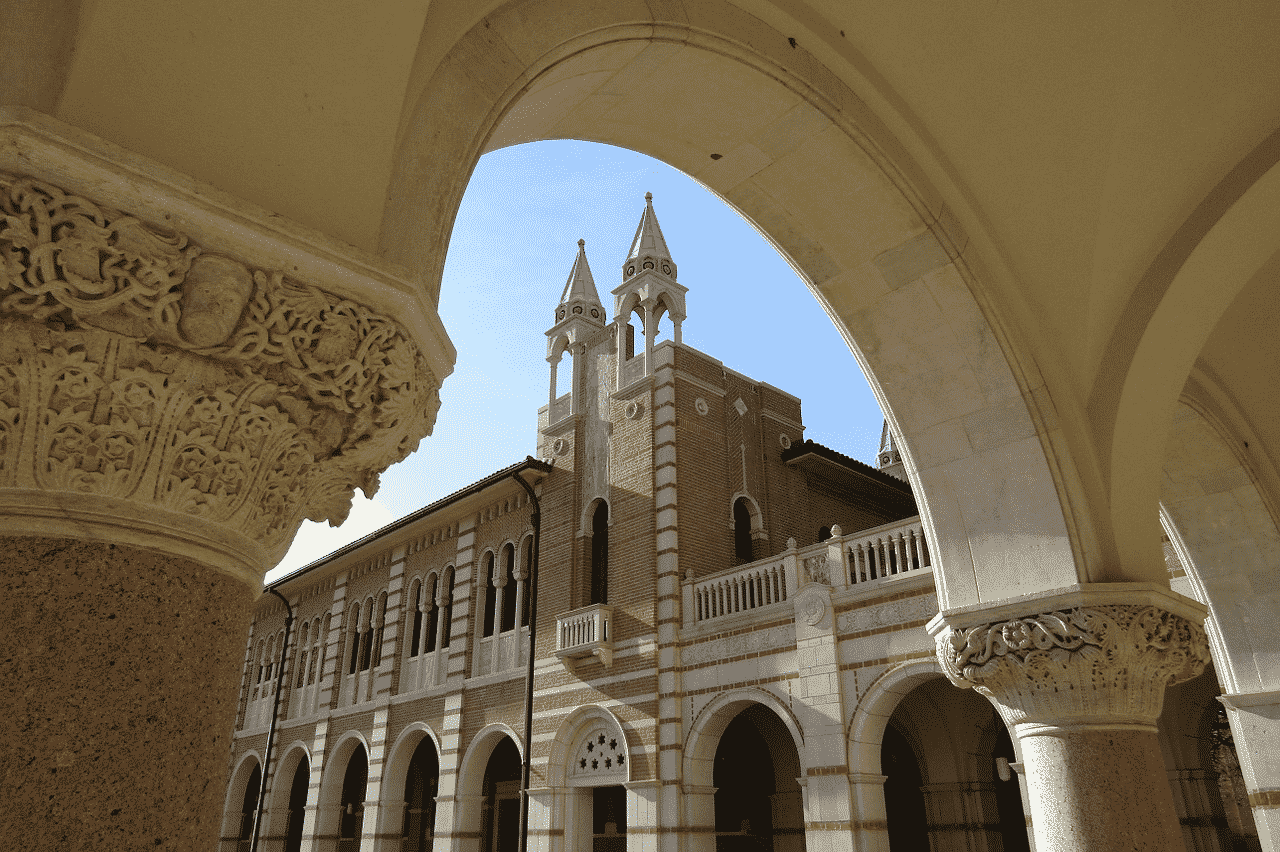 There are tons of great schools out there that would be well-suited to gifted students, and the Ivy Leagues are among them. Each Ivy League school has its own characteristics, from its location and size to its common areas of focus (or most popular majors) to the academic environment and student body culture. Some schools, like Brown, may be a better fit for a creatively gifted student, while schools like UPenn may be a better fit for a business-inclined gifted student. However, at the end of the day, applicants should consider the learning environment that works best for them, as well as their long-term goals, and choose the university that best aligns with both…whether that's an Ivy League school, a public university, or a small private college.
Related: Traits that Colleges Look for in Applications