Limited Edition: Beta Bowl, The Game – the #1 Entrepreneurship & Venture Capital Educational and Experiential Game for Adolescents, Teens, and Adults!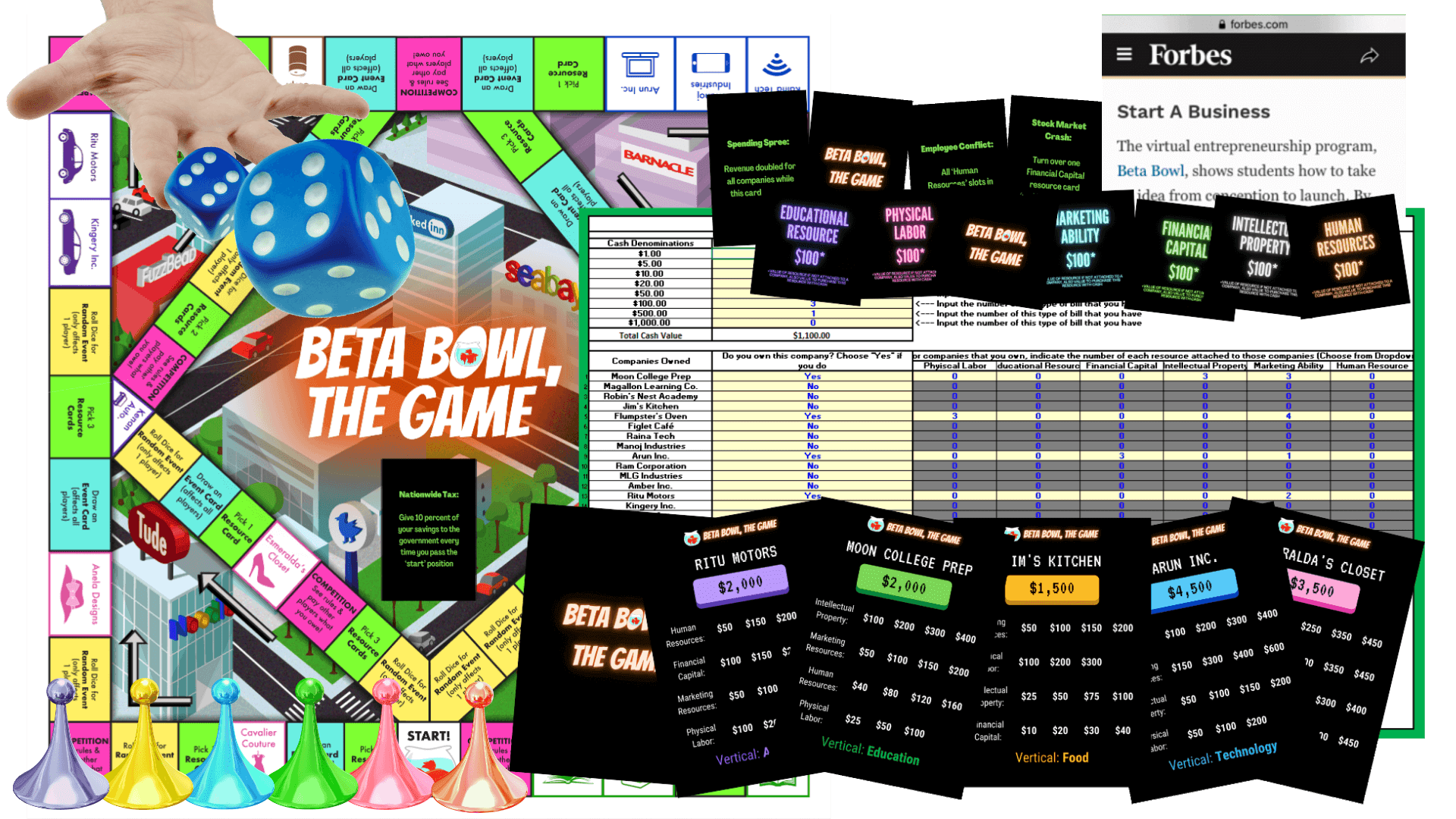 Learn what it takes to build, grow, and sell companies, and operate like a real CEO and Venture Capitalist with the Limited Edition Beta Bowl Game. Brought to you by the  creators of the

#1 Virtual Enrichment Program

 and college application differentiator.
AS FEATURED IN:
Beta Bowl, The Game is a fun, experiential way to test your skills and business strategies as you build your empire, playing against friends and family.
Plus, you'll learn the valuable skills to build a business, at a time when entrepreneurship may be the best job security.
Why wait until college (or later) to learn how to build, grow, acquire, value, and sell companies?
You don't need to risk hundreds of thousands of dollars to get the entrepreneurial and venture capital experience…
with Beta Bowl, The Game, you can have the experience of being your own CEO and Venture Capitalist, from the comfort of your home!
Beta Bowl, The Game is the fun + educational + interactive game that seamlessly teaches players of all ages how to build, grow, acquire, and sell companies – no MBA required!

Practical Application is the BEST Method of Education (for Knowledge Retention), and that's exactly what players do!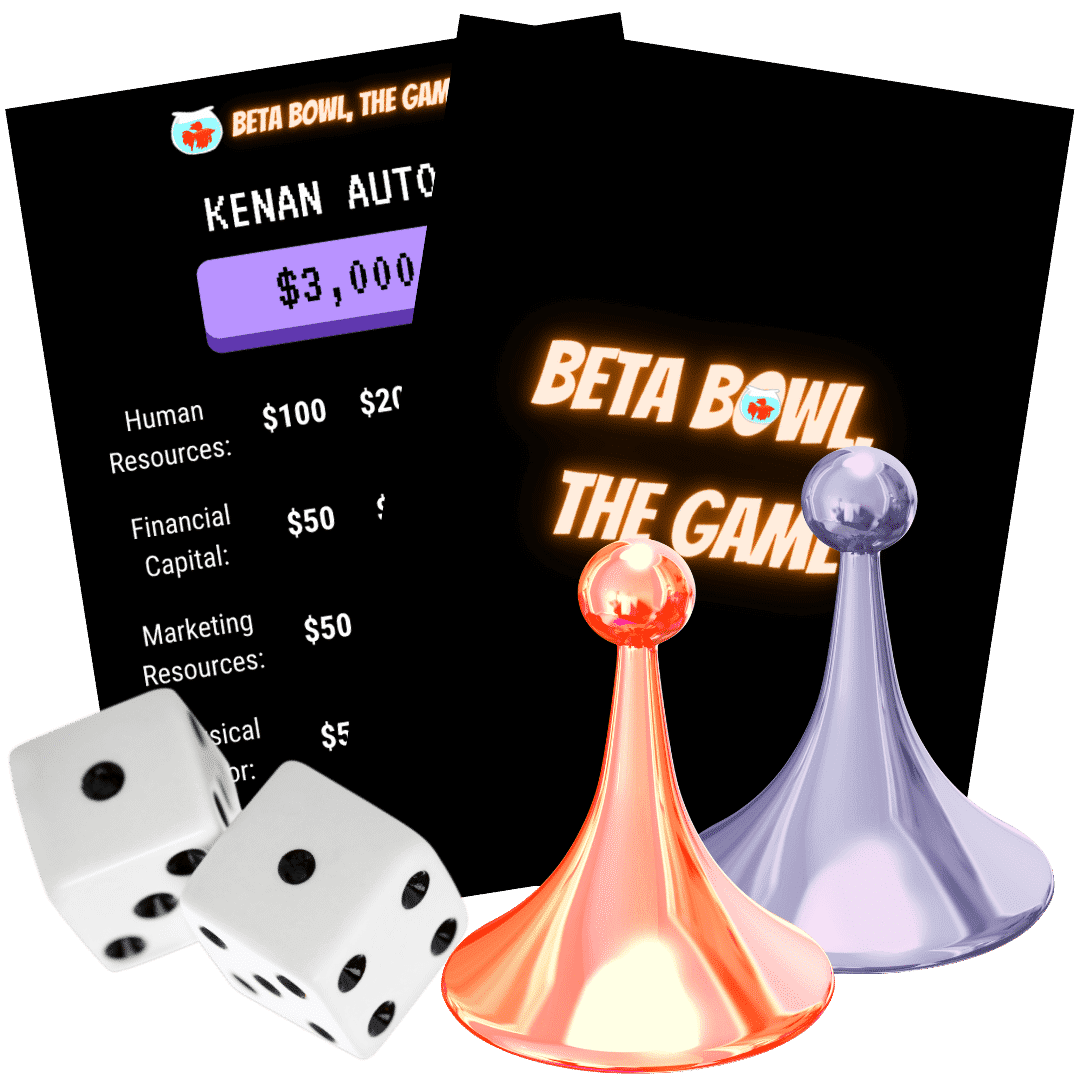 Grow and Acquire Companies as you Move Around the Board
Think like an entrepreneur and venture capitalist to maximize the value and cash flow of your assets

Decide which resources to gather as you prepare to build and grow your companies

Build up your cash reserves and acquire other companies in your industry

Determine when it's best to grow, acquire, or sell a company to maximize your net worth

Become a mogul in the industry of your choice, from tech to education, oil, auto, fashion, and food
Acquire all the companies in your chosen verticals and reap the benefits of those synergies!
Choose Your Best Course of Action Among Unforeseeable Outside Circumstances and Disasters – How Will You Fare?
Prepare your companies with enough resources and cash reserves to deal with the unexpected

Business is a mix of strategy and luck, and how you use or react to those situations that befall you

Experience the highs & lows of real-world scenarios and their impact on your assets, cash, & revenue

Learn to prepare for, cope with, and recover from the most surprising of circumstances, as the game mimics real-life decisions faced by aspiring entrepreneurs, seasoned CEOs, and venture capitalists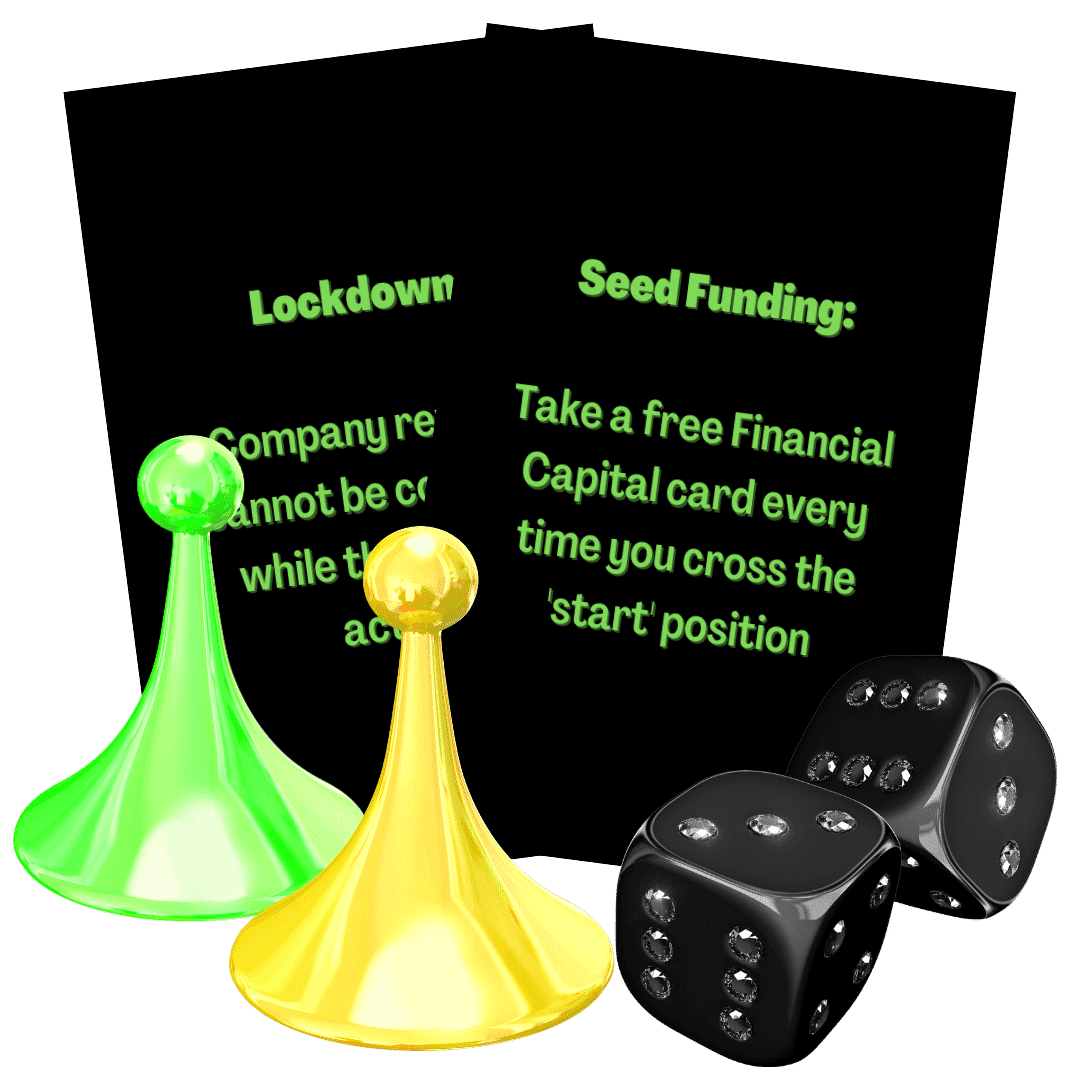 What if you could build, grow, sell, and acquire companies, all from your own living room? How will you and your companies deal with a natural disaster?
What resources do you need to buy or utilize?
Are you prioritizing your cash to result in the best ROI for your companies?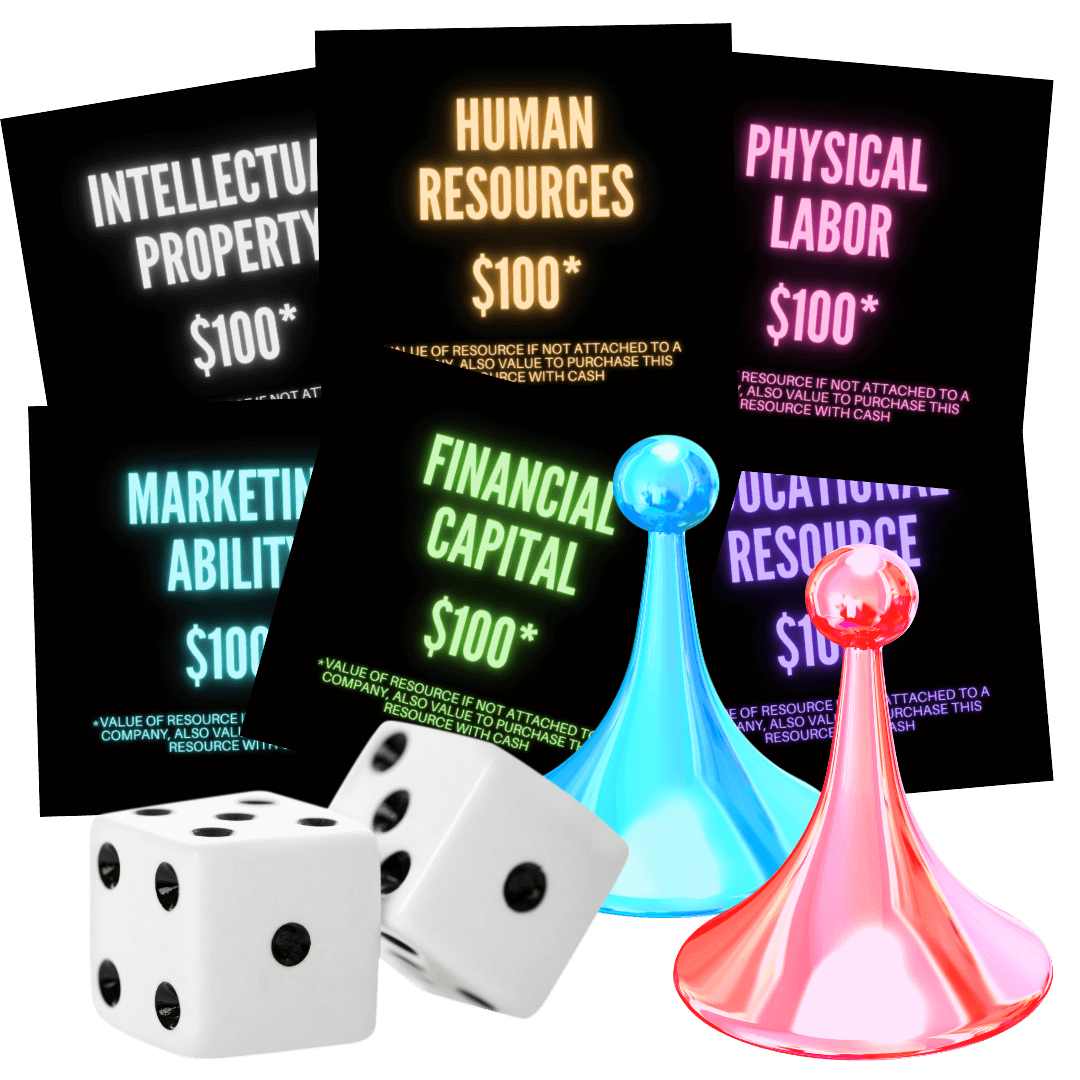 Build Up Your Arsenal of Valuable Resources to Equip Your Companies to Weather Every Plot Twist & Storm and Still Come Out on Top!
Predict which resources will yield the greatest return on investment for your companies & industries

Purchase or trade resources with other players, in the aim to maximize your companies' revenue

Determine which companies to attribute each resource to, and which are worth more via sale or trade

See the multiplier effect of scale in action, as amassing a high volume of certain resources results in leaps in your company valuation
Maximize Your Companies' Valuation, Own an Empire in Your Industry, and Determine the Total Value of Your Companies + Cash + Resources!
Just a few hours of game play will expose players to various finance and business-building concepts, and players won't even realize they're learning as they go!
Seamlessly learn about concepts like company valuation, revenue generation, and cash management

Fun, real-world simulation is a mix of strategy + chance, & the experience is different every time!

Multiple options to heighten the challenge, from winning scenarios to the chosen board path 

Each decision players make has an impact on their firm's cash flow, net worth, and eventual outcome

Hands-on experience of building, selling, & acquiring businesses, thinking like an operator & investor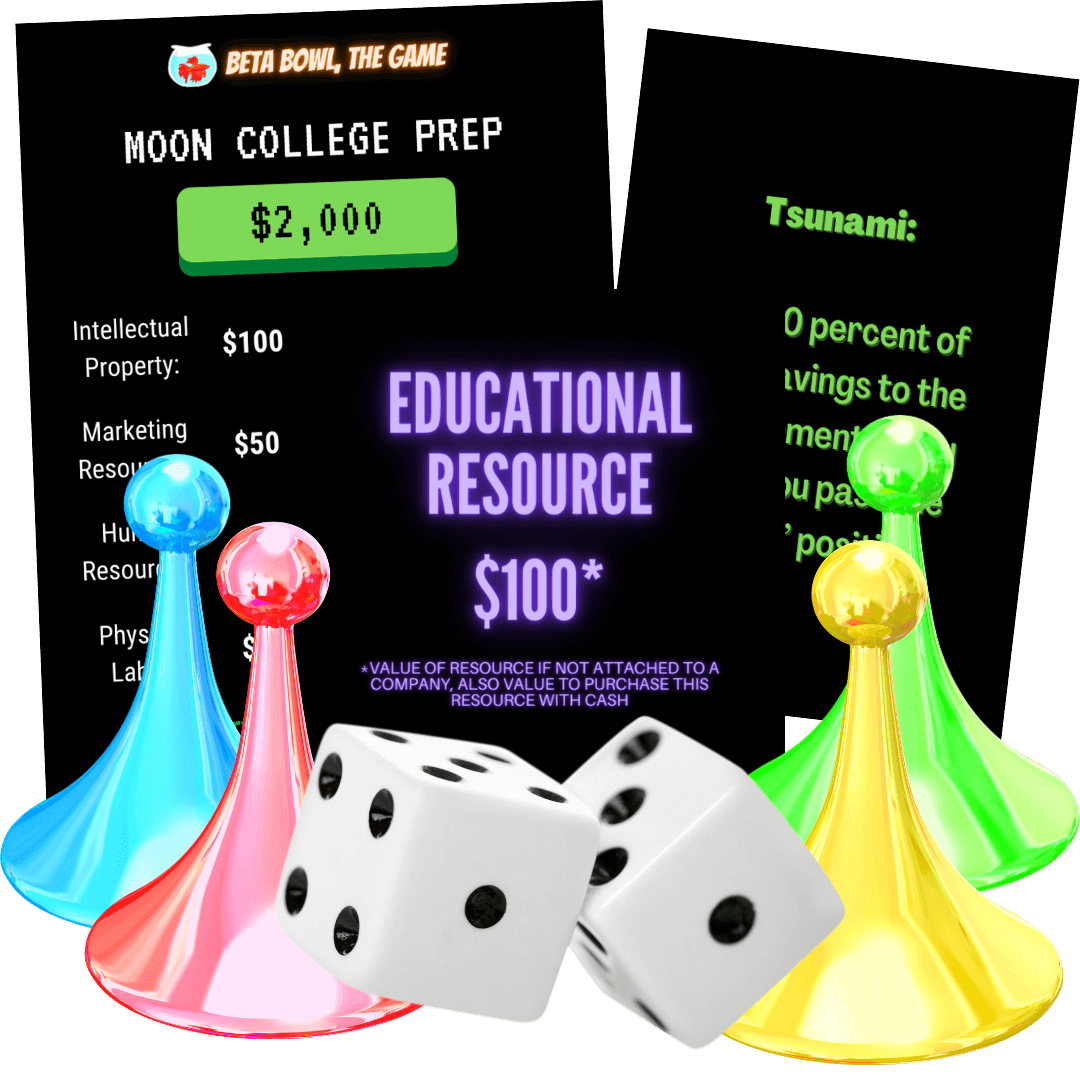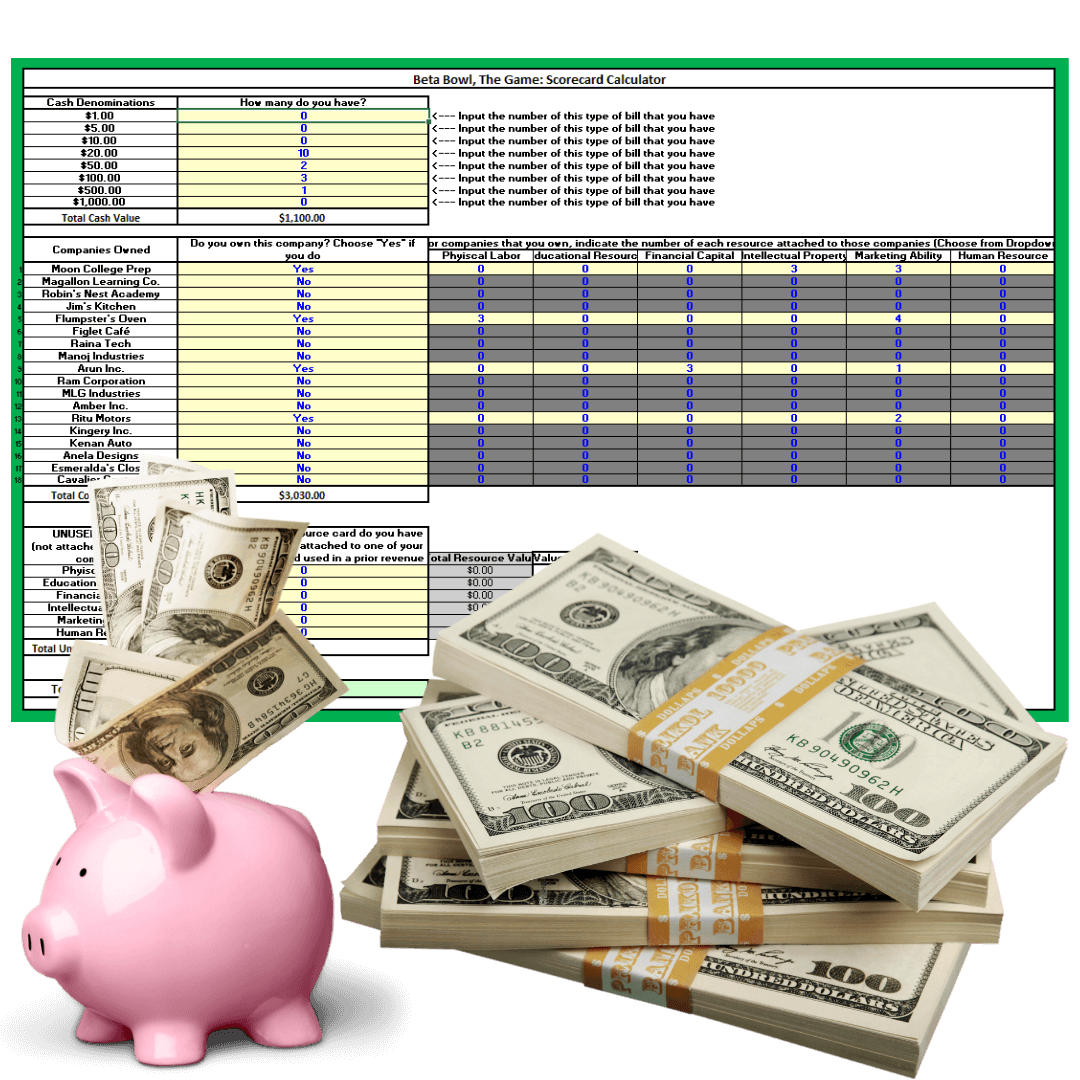 Digital Score Card Keeps Track of All the Math for You, Making Complex Topics (Resource Allocation, Revenue Calculations, Biz Valuation) Easy to Comprehend!
Most people don't learn about company valuation until or unless they work in M&A, take an MBA-level finance course, or land a job in Venture Capital. However, these business and financial concepts and principles shouldn't be a secret, and they don't have to! With Beta Bowl, The Game, people of all ages can gain experiential exposure to business through both the CEO and VC perspective, and our team will be there to answer any questions and clarify, as you go.
Beta Bowl is an educational entrepreneurship company first, and every product we offer aims to further our customers' knowledge and understanding of entrepreneurship, business, finance, and venture capital, so we're here as you need us!

This is the first and only entrepreneurship + finance + venture capital educational game brought to you by the creators of the #1 entrepreneurial education program for motivated aspiring entrepreneurs all over the country!
The Game is a mix of strategy, chance, practical decision-making, and simulates real-life business-building, owning, and selling experiences!
With Beta Bowl, The Game, you'll do just that and more!
Purchase Now: Beta Bowl, The Game
The #1 educational entrepreneurship game created for aspiring, inquisitive, entrepreneurially-curious people of all ages!
FROM THE #1 ENTREPRENEURIAL ENRICHMENT COMPANY EQUIPPING FUTURE CEOS
Join other students interested in building businesses, understanding startups, and becoming future entrepreneurs.
ATTENTION: Beta Bowl, The Game is a One-Time, Limited Edition Product (100 Copies Produced)
We're offering a limited time discount for those who purchase by December 31, 2020; Apply the coupon code "LIMITEDEDITION20" and get 20% OFF the Game price, plus FREE SHIPPING (US Only)
(available while copies remain)
If you purchase after December 31, the coupon will no longer be valid and the price will return to $79.99 (+ Shipping)
Use the green purchase button below to secure your limited edition (signed and numbered) copy of Beta Bowl, The Game, and apply the coupon code "LIMITEDEDITION20" for an additional 20% OFF and Free Shipping before December 31.
(WHILE COPIES ARE STILL AVAILABLE)
Beta Bowl, The Game (LIMITED EDITION - One of ONLY 100 Produced)
$
63
99
Signed, Numbered, & Dated
LIMITED EDITION From Production Run of ONLY 100 Copies – FREE SHIPPING INCLUDED
BONUS: For a limited time, each  person who purchases Beta Bowl, The Game will also get access to a behind-the-scenes Game Portal, where they can research, ask questions, and get further in-depth knowledge and strategy tips from both the Beta Bowl Support Team and the Game Developer, himself! Early purchasers will also get a discount coupon to other related future Beta Bowl products and services, ranging from other games to e-learning courses to 1-on-1 consulting work and more!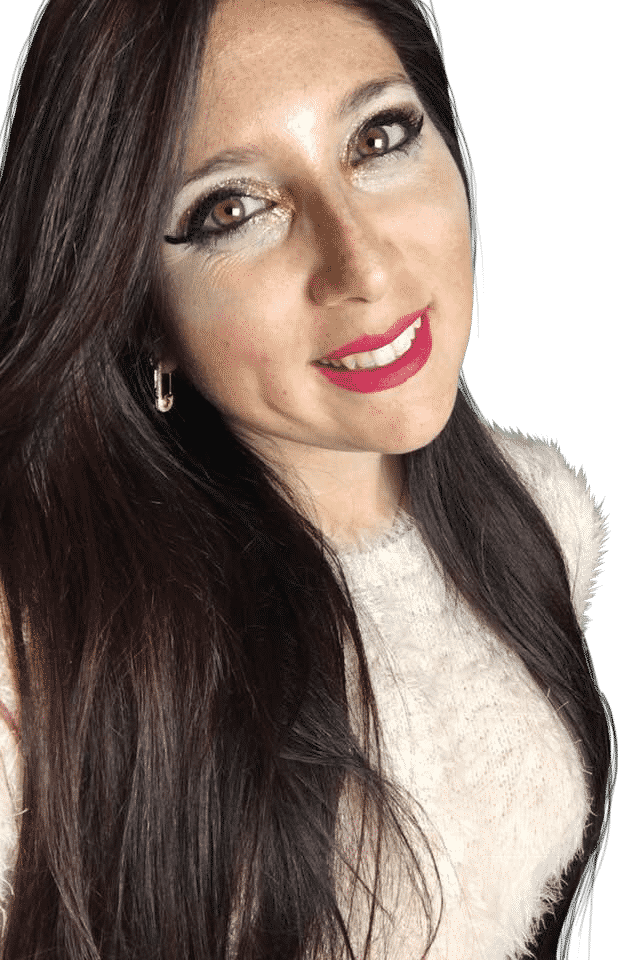 A Note From Our Founder
Hi, I'm Rachel Greenberg – a Wall Street investment banker turned full-time entrepreneur and startup consultant. I've been working with startups for the past decade, and I've helped create and implement marketing strategies, investor pitch decks, and rebranding campaigns that have collectively reached millions of customers, earned millions+ in funding, and generated tens of millions of dollars in revenue. (A few of them got acquired for 7 and 8 figure valuations in the past few years, and one got a deal on Shark Tank, and a couple have been featured in the Oprah Magazine!)
My story in a nutshell:
» Business degree in finance + entrepreneurship from UNC Kenan-Flagler Business School

» Began my career at JP Morgan, Piper Jaffray, & Wells Fargo

» Co-founded a college-geared company that exited in 2016

» Hired my former co-founders as the development team on my second company, which I sold to an operator-investor 3 years later

» Solo-founded and launched 3 different digital companies in 1 year

» Built the Zero-to-60 digital business accelerator program to help first-time entrepreneurs go from idea to business in 60 days

» Created Beta Bowl as an educational enrichment program to introduce entrepreneurship to driven teens and future founders
Learning from Feedback
After hosting Beta Bowl focus groups with live sessions for students all over the country and running the program by university business majors and professors, I got 2 pieces of feedback.
1) The current business students WISHED they had this program back when they were in high school, and
2) this is a program that would look great and be a huge differentiator for candidates on college applications and resumes.
Results – A Robust, Hands-on Program
We took that feedback, along with the suggestions from our focus group students, and created a program that gives students a robust, hands-on learning (and DOING) experience, gives them an IMPRESSIVE differentiator to include on their resumes and college applications, and gives them a unique custom recommendation letter that sets them apart and highlights their particular growth, progress, and achievement building their own business in the Beta Bowl program.
I've founded and continue to run a handful of businesses day-to-day, but Beta Bowl is one I'm most proud of, as I believe we have the potential to make the largest impact on the entire generation of future entrepreneurs, business people, leaders, and change-makers. This program is for EVERYONE, and I can't wait to get it into the hands of as many motivated teens as possible."
– Rachel Greenberg, Beta Bowl Founder & CEO
What People Say About their Beta Bowl Fun + Educational Experience:
It exceeded my expectations. It is so interactive, and gives room for creativity and out of the box thinking.
This provides a great hands-on approach to the most important aspects of building a successful business.
I enjoyed learning about how to successfully create a startup, and would recommend Beta Bowl to anyone wanting to start their own business
I loved Beta Bowl my expectations were definitely met, and I learned so many new things. I thought that Beta Bowl was an amazing learning experience and got so much out of it.
It gives you everything but the real world experience, it's amazing.
This is definitely in depth and completely sets you up to launch a company or sets you up with enough knowledge to start a company in the future.
It was so much greater and put together than I had expected. I thoroughly enjoyed and would recommend to all of my friends. It is a great learning experience for students who are looking into studying business and even more specifically, entrepreneurial studies to see if it is fit for them!
Beta bowl definitely met my expectations, and it was more thorough than I expected which is great, and I would also recommend it. Beta Bowl was educational and fun, and allowed you to take any business direction.
At first, I didn't know what to expect, but I definitely got a lot out of it. I would say it is definitely worth it and it really helped to drive my passion in business.
Exactly what I expected- it was great! I definitely enjoyed and I would highly recommend to others.
The experience was much better than my expectations going in. I loved it and would recommend to my peers. Beta bowl teaches life skills that are useful in the real world, that school would never teach. It teaches you how to think for yourself, be resourceful, and that there isn't one correct answer to something, like how it is in school.
It is a fun educational experience, and I would recommend it to others.
I learned a lot more than I thought I would. What surprised me was how I was challenged by figuring out certain problems and questions myself. I thoroughly enjoyed Beta Bowl and would recommend it. It was a great learning experience, especially for someone who is interested in business.
It's great with lots of good information to know even if you are not starting a business.
I wasn't sure what to expect, but I would definitely recommend to anyone because it really doesn't matter what experience level you are at, there is always something to work on and there is a lot of material to learn from. I feel like anyone can really make the experience their own, so it is great for anyone. This is a perfect program for anyone because it is a valuable experience no matter what experience level you have. There is always something to learn about and you can pick your own journey.
I found it very interesting and relevant, and it was a great tool to get my business started. I would recommend it to other entrepreneurs looking to start their own businesses. Beta Bowl is an interesting immersive experience that can teach you the things that you need to know about running a business in this current time.
I'm so glad I decided to give Beta Bowl a chance and use this as experience to see if business is a field I would be interested in pursuing further in college. I have realized how much these types of topics interest me, and it is almost as if these topics come naturally to me. I was able to discover that starting a business isn't rocket science. Anyone who has done plenty of planning and preparation can start a successful business no matter their age or background.