Parents: Just a few hours of your teen's time each week can make the MOST of their Winter!
[First & ONLY Winter Four-Week (or Weekend) Virtual Entrepreneurship Immersion – Limited to 20 Students]
Enroll your teen in the

#1 Virtual Enrichment Program

this Winter and give them a unique online, interactive, business-building experience that will also be a great resume booster and college application differentiator.
AS FEATURED IN:
We've had over 600+ students successfully complete our programs in just the past few months! Some of our students have:
Gone on to top colleges, gained substantial scholarships, been accepted to prestigious entrepreneurship programs (Stanford's Summer Session, Drexel's LeBow Camp Business), and won over $40k+ in business and pitch competitions!
Others have started multiple businesses, even non-profits – one student used her Beta Bowl experience to begin a literacy-related non-profit that's already donated over 40,000+ books to students in need and gotten 250+ volunteers involved – in just the past six months!
One student turned her passion for slime into a 5-revenue-stream, 80% profit margin business and was profitable during the program!
Another student used Beta Bowl as inspiration to fuel her science-related pursuits, and was recently featured in Forbes, herself!
We've also been fortunate enough to hire on three of our former students as interns, who are working on some very cool new products!
Some students have even built businesses with a charitable component and to address a newly-emerging need during these challenging and disruptive times in our world – including a mask-decorating subscription kit for immunocompromised children…and the list goes ON!
(Plus, teens will learn the valuable skills to build a business, at a time when entrepreneurship may be the best job security)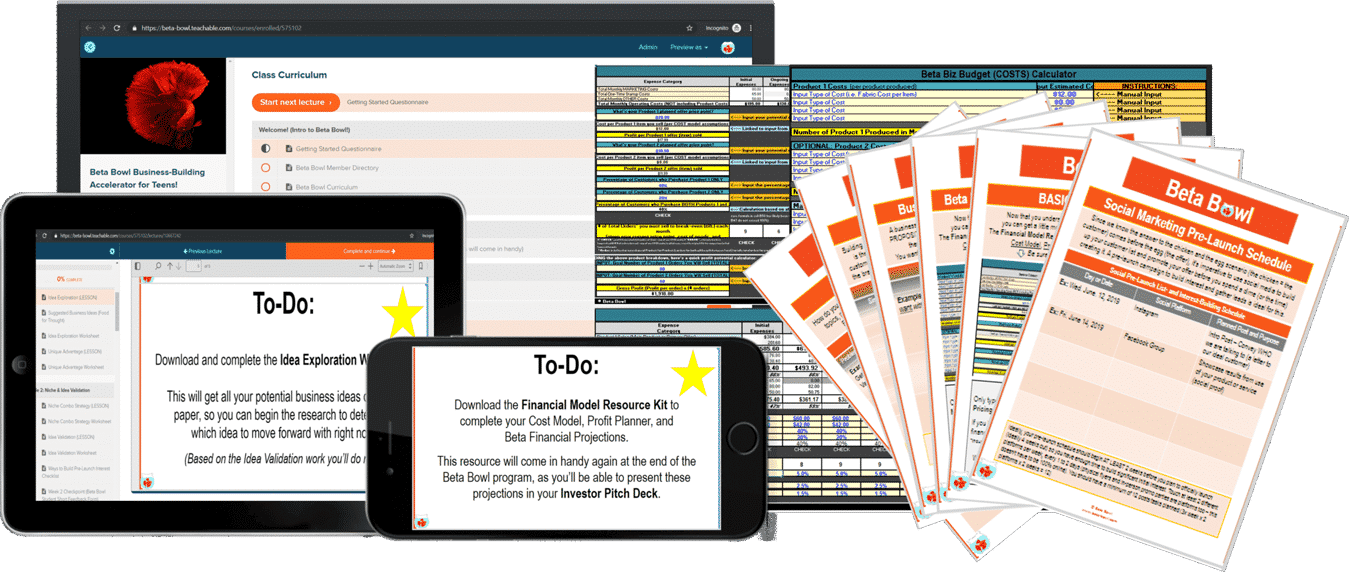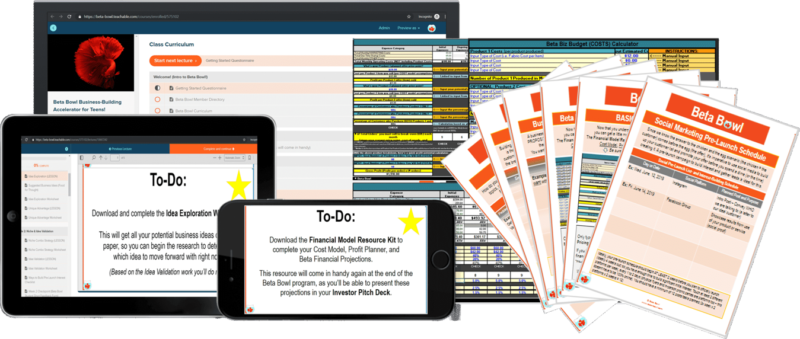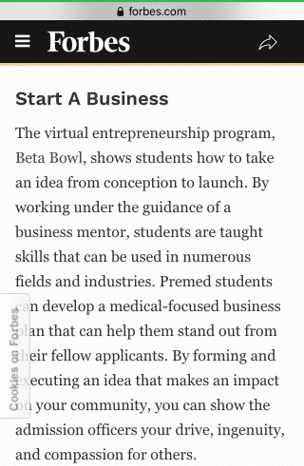 What if you could secure your teen's future, by giving them the tools to succeed in school, business, and life?

What if you could give them real-world enrichment that teaches them to understand, evaluate, and build businesses, from analytical thinking to financial modeling? What if they could come away with a unique competitive advantage to differentiate them on future college applications and for jobs and internships?
What if your teen could get all this from the comfort and safety of their own home, around their own schedule?
With Beta Bowl, that's exactly what we provide teens, and more!
Sign Up for Our New

Four-Week Winter Virtual Entrepreneurship Immersion

for Teens!
[limited to 20 students]
We've heard from enough of you (hundreds over the past three months) that some of your students want to participate in a Beta Bowl entrepreneurship immersion, but simply don't have the time during the school week…and we get it. So, for the first time, we're offering a four-weekend group program in the Winter, only in Jan, Feb, and Mar, and we're limiting these groups to 20 students. The program is

a business-building immersion

, comprised of:
Live

weekly

 startup mentor group calls (scheduled for Saturdays at 12 pm PT / 1 pm MT / 2 pm CT / 3 pm ET and run ~90 minutes long)

January program: Live group calls are ~90 minutes, scheduled for Sat.

Jan. 8th, 15th, 22nd & 29th

(FULL)

February program: Live group calls are ~90 minutes, scheduled for Sat.

Feb. 5th, 12th, 19th & 26th

(FULL)

March program: Live group calls are ~90 minutes, scheduled for Sat.

Mar. 5th, 12th, 19th & 26th

Jan. Dates: Saturdays, Jan. 8th, 15th, 22nd, & 29th at 12 pm PT / 1 pm MT / 2 pm CT / 3 pm ET

(FULL)

Feb. Dates: Saturdays, Feb. 5th, 12th, 19th, & 26th at 12 pm PT / 1 pm MT / 2 pm CT / 3 pm ET

(FULL)

Mar. Dates: Saturdays, Mar. 5th, 12th, 19th, & 26th at 12 pm PT / 1 pm MT / 2 pm CT / 3 pm ET (~90 min live call)

Call replays will be made available to those who may have a conflict or simply want a refresher

Weekly online video lessons and

accompanying tasks are bite-sized and step-by-step

Resources and tutorials to assist in hands-on implementation

Students may complete each week's business-building modules on their own time in between group calls

The ENTIRE program can be completed on weekends (or during the week), though students are also welcome to work on each week's business-building tasks during the week or on any flexible schedule that suits their preference and availability; either way, our team will be there 24-7 to help them along the way!

24-Hour Access to the Beta Bowl team for additional help, feedback, and support during the week, in between the live group calls

All students will have

24-hour email and text support from our team, throughout the entire four-week program

;

Our team's average response time is two to six hours
Students will spend on average 3.5 hours per week on the program, broken down between 1-hour (up to 90 minute) live group calls and 2 to 2.5 hours of practical application and implementation, and will receive ongoing step-by-step instruction and 1-on-1 guidance, with practical, hands-on implementation and take an idea from inception to ready-to-beta-launch business.
Your teen will come away with:
A completed financial model

A viable business plan

A business-specific marketing strategy

An investor pitch deck

And a ready-to-beta-launch business,

even if they entered the program without an idea for a specific business

.
Successful Completion Certificate (which can be used in college and internship applications and as proof of supplemental extracurricular involvement)
Not only is the program a great resume booster, but it also equips teens with a host of impressive skills that colleges are seeking.
At the end of the session, students will receive individual written feedback and a score sheet on their final pitch deck. Students will also come away with a Successful Completion Certificate, as proof of their successful participation and completion.

BONUS: Each student will also receive a 1-on-1 strategy call with a college admissions consultant to help them game-plan how to use their Beta Bowl business (and entrepreneurial experience) to their competitive advantage on their future college applications.
BONUS TWO: Students will be eligible for our virtual mini-pitch competition, in which we provide students with score sheets and feedback on their submitted pitch decks (and optional pitch videos) and award $500 to one student/participant, based on their pitch deck scores/feedback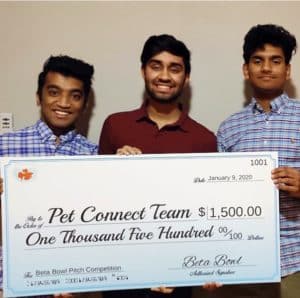 Update on our Fall 2019 Beta Bowl Pitch Competition Winners: After winning Beta Bowl with their PetConnect business, Arun, Varun, and Srihari submitted their Beta Bowl pitch deck to subsequent competitions…and they were announced as finalists in the University of Houston Think Tank 2020 Business Plan Competition, and went on to win over $15k+ in other startup & pitch competitions!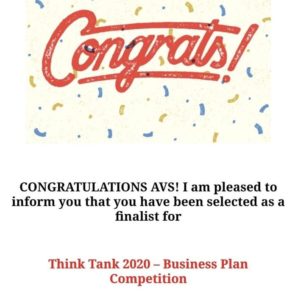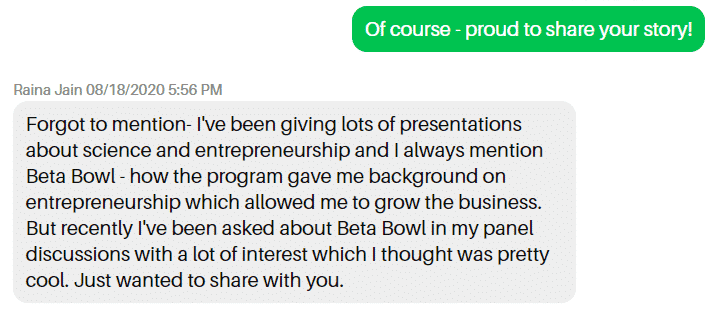 CLICK below ↓ to PLAY the VIDEO

to hear what students and parents say about their Beta Bowl experience!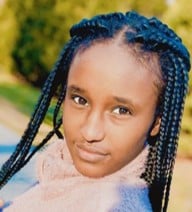 "I thought it was going to be a cool learning experience and it was, but it was way more than I expected. This class is a great way to put your ideas in place and really understand how to run a business."
– Aster H., MD
High School Sophomore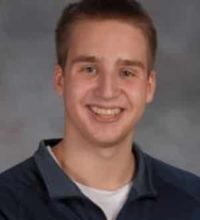 "I came into this program having no idea where to start; just weeks later I have a business that's almost ready to launch."
– Jordan K., MA
High School Junior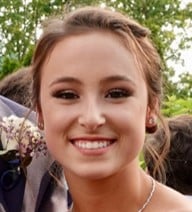 "It was amazing to be able to learn more about making my own product! At first, I was nervous, considering I did not have my idea to start off, but this was an awesome experience!"
– Cara G., NJ
High School Freshman