Former Student, Pitch Competition Winner, and Beta Bowl Intern, Arun Eswara, Announces the 11 Students Chosen to Present for the 2020 Beta Bowl Student Pitch Expo
2020 Fall Pitch Expo Featured Students
Justin Leusner, NJ
High School Senior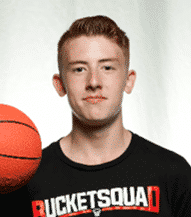 Justin Leusner decided to transfer his skillset gained from a decade of successful content creation and building a following (over 50k+ followers and tens of millions of views) to a scalable B2B and B2C service business, YF Visuals. He has a steady stream of recurring clients and hundreds of completed client videos with millions of organic views within months of launching.
Raina Jain, CT
University Freshman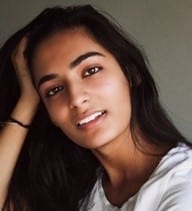 Raina Jain has turned her years-long science research project into a fully-fledged B2B and B2C business for the beekeeper industry with the invention of HiveGuard, her mite infestation prevention product, and her related pipeline products are currently in development as well.
Krish Chaudhary, CA
High School Senior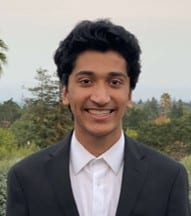 Krish Chaudhary has spun his passion and talent for software development, artificial intelligence, and facial recognition technology into a suite of B2B and potentially B2C products, using a combination of artificial intelligence-powered facial recognition technology for his company Software Infinity.
Cara Gosin, NJ
HS Sophomore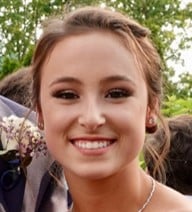 Cara Gosin has turned her ingenuity and innovative problem-solving inventions into CG Innovations, starting with her first B2B product to make in-store shopping safer and cleaner for customers and more convenient for businesses and their employees. 
Zach Schiller, FL
High School Junior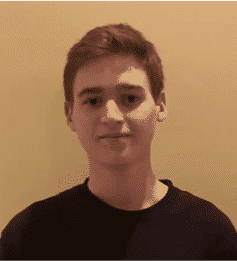 Zach Schiller has created Sizzle, a B2C and B2B food preference, past order tracking, and restaurant meal planning app, to enhance dining out and takeout for picky eaters, those with dietary restrictions, those with a short-term memory in regards to their favorite menu items, and people planning group meal outings and deliveries. 
Jacob Fleishman,
MA HS Junior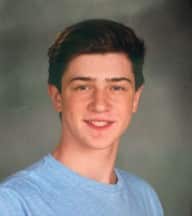 Jacob Fleishman has created Puzzles for Patients to improve the mental health of child patients experiencing extended hospital stays. Jacob plans to sell his primary products directly to hospitals B2B, but he also has pipeline B2C products for children outside of hospitals to enhance and customize their independent learning, literacy, and mental stimulation.
Shira Cohen, NY
High School Senior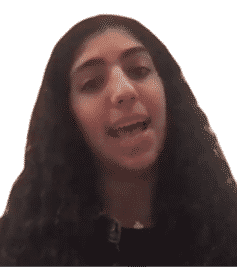 Shira Cohen saw a gap in the student rental market and decided to create College Homes as a preferable solution for both students seeking convenient near-campus housing and landlords who own campus-centric properties. College Homes' partnerships and student perks make it a great option over other rental marketplaces and cut down on landlord advertising spend.
Ethan Chow, CA
High School Junior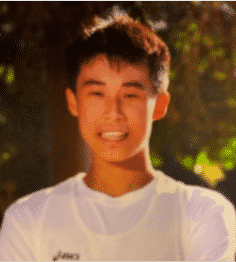 Ethan Chow developed Healthy Food Connector with the goal of addressing the food deficit problem and little-known food desserts that occur right now in the US, which result in tens of millions of hungry families. Ethan has both a B2B software product and a B2C physical product that helps improve the convenient access of nutritious food to those in need.
Maddie Novak, PA
High School Junior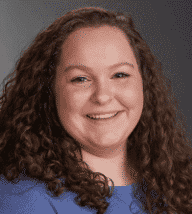 Maddie Novak has more music industry and entertainment experience than the average teen; having auditioned for American Idol and The Voice, and with a host of industry connections, Maddie is creating Bops Biz Breakout to help aspiring independent artists break into the industry to create and release marketable music, virtual concerts, and a monetizable indie artist brand.
Reed Paltrowitz,
NY HS Sophomore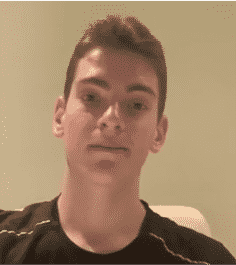 Reed Paltrowitz is passionate about bringing important personal finance topics to adolescents and teens, well before they realize they desperately need them. His B2B and B2C tech-enabled e-learning company, Financial Learning Academy (or FLA) offers a variety of engaging, educational content, plus 1-on-1 services, to equip teens with a robust personal finance skill set.
Varun Muthu, TX
College Freshman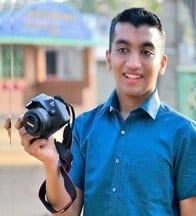 Varun Muthu has turned his investing hobby into a full-time gig and a scalable B2C software and services business with Focus Group Investments (FGI)'s AI or artificial intelligence-powered trading indicator and pipeline trading bot to help newcomers to the trading and investing space cut losses, take profits, and make better trading decisions faster and with confidence.
B2B and B2C Video Editing, Branding, Consulting, and
Marketing Service for Content Creators and Brands
YF Visuals
by Justin Leusner
Justin Leusner had his fair share of experience with video editing, production, branding, and building a social media following by the time he reached high school; however, during his junior year, he decided he wanted to build a scalable, high margin business that leveraged his skill set and network, without relying upon his own audience. Justin did just that in creating YF Visuals as a B2B and B2C service, offering everything from video editing to branding and full-service content creation, planning, and marketing. Within a few months of launching, YF Visuals had landed large recurring clients and has an aggressive, but achievable client acquisition plan, which has so far resulted in hundreds of client videos produced, garnering millions of views already. The vast majority of YF Visuals clients remain clients for a minimum of six months and result in over $2k in average total customer lifetime value, though Justin will have to see if that LTV increases as his company continues, since they're still early on and have seen great traction, growth, and customer retention.
B2B Shopper Safety Innovation Product
(for cleaner, safer in-store shopping)
CG Innovations
by Cara Gosin
When the pandemic struck in 2020, Cara Gosin decided to be the change she wanted to see in the world and to do her part to help people and businesses maintain as much normalcy as possible. With her company, CG Innovations, Cara has developed an innovative, eco-friendly B2B shopping cart handlebar cover product to make in-store shopping safer, cleaner, and more convenient. This product aims to lower the risk and anxiety associated with shopping in-store and subsequently to increase in-store foot traffic and brick-and-mortar sales. CG Innovations creates both B2B and pipeline B2C products to enhance customer safety, cleanliness, and convenience, and Cara has plans to broaden her product implementation to schools, communal living areas, and individual residences. Cara's primary product would incorporate perpetual recurring monthly revenue and has the opportunity to expand to chains across the US, as well as throughout the world for exponential growth potential.
B2B (and B2C) AI and Facial Recognition-based
Software Solutions Improve Safety and Security
Software Infinity
by Krish Chaudhary
Krish's software company, Software Infinity, is creating a suite of both B2B and B2C products to offer enhanced safety, security, automation, and convenience for a wide variety of industries, as well as in schools, hospitals, and for individual use cases, like home security and lane-line detection. Software Infinity's primary product is an artificial intelligence-powered facial recognition software to maintain social distancing and accurate contact tracing to enable businesses, schools, and hospitals to operate safely and efficiently, amidst the pandemic and social distancing requirements. However, Software Infinity has a handful of other B2B and B2C pipeline products, including an automatic attendance system, enhanced bank security, home security (B2C), lane-line detection (either B2B or B2C) and more. 
B2B (and partly B2C) Beehive Installation Invention to
Mitigate Mite Infestations and their Destruction
HiveGuard
by Raina Jain
Raina Jain has been studying and researching beehives and the varroa mite infestation problem for years, and with